GRBusiness
Startups
KADE KEYO's newly launched virtual Solution Centre meant to help SMEs drive customer reach – Attah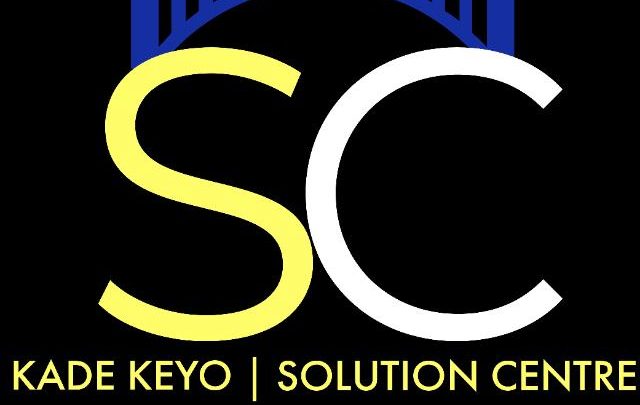 A business and community builder – KADE KEYO – has launched a Solution Centre aimed at assisting Individuals, Startups, Small and Medium Enterprises (SMEs) and the likes to drive customer onboarding and access solution based products.
KADE KEYO is notable for creating businesses that serve clients with top quality solutions and train their employees with the utmost respect for the customer's needs.
The new Solution Centre, according to the Founder, Mr. Tanho Attah, was set up to directly interact with the customer base.
Being designed as a walk-in interface, the idea is to have customers walk in, interact with a representative of the company at the solution centre, physically or virtually, get shown a list of possible solutions currently available, and get served.
The Centre was launched on August 1, 2020. "The idea was to simplify our operations such that the team at the solution centre focuses their core on serving the clients, while the back end team focus on delivering/executing the required solutions", Mr. Attah said.
"The solution centre is designed to interact with individuals, startups and SMEs alike", he added.
While giving an explanation on how the Centre can be utilised, Mr. Attah said that products can be engaged with by a simple walk in process, "but we register every first time client who can easily repeat services or request new product features available at the solution centre.
"A lot of things can be done here and while we have a few products active, we are constantly researching, tweaking and developing  product features for various target groups. A co-working space as an example, provides solutions designed for businesses and entrepreneurs, which we benefit from since we currently use co-working spaces to house some of our employees, when required, being a largely remote work model company ourselves. What the solution centre does is present the solutions we create, some of which go beyond the scope of just business support services.
"Our Ping product as a case study, is designed to help businesses increase their customer reach with actual engagement and possible sale.
"It also can be used by anyone with a social media account as well as a Whatsapp enabled contact number.
"The solution centre can be very easily reached via our website at www.sckadekeyo.com or on our social media handles @sckadekeyo".
He said that the Solution Centre currently operates virtually and can assist anyone who is connected to the internet for instant interaction with the team.
"Physical centres will be opened in the nearest future to serve the physical communal market (people who don't yet trust, understand or use the internet for business or personal needs.
To us, the solution centre is at the very heart of what we do, bringing our well thought out and tested products to the market place, creating solutions for one brand or person at a time."