GRTech
Sanwo-Olu Explains How Technology Is The Key To National Growth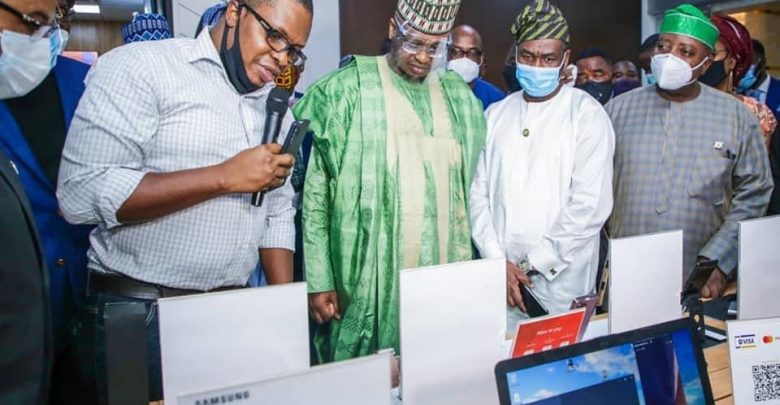 Lagos State Governor, Babajide Olusola Sanwo-Olu believes the adoption of technology remains one of the most certain was for Nigeria to match up and bridge the gap with the developed world.
Speaking at the official launch of Zinox Tech Experience Centre in Victoria Island, Governor Sanwo-Olu, who was represented by his deputy, Dr. Kadri Obafemi Hamzat, stated that "with technology, we can reform our land and create the right environment that will attract investors into the country".
The Governor stated that technological transformation is not only a way to increase the economic potentials of a nation, it also gives the people the ability to do things faster, better and professionally, emphasising that it has changed the world enormously by making a great impact on the economic and socio-cultural lives of all nations.
While noting that Nigeria needs to urgently harness the use of technology to develop, he said the State government is already laying the foundation for Lagos to be the technology hub of not only Nigeria but Africa as a whole.
Sanwo-Olu highlighted the efforts of the present administration in achieving a smart city with a thriving economy, through the ongoing laying of 3,000km optic fiber to enhance internet connectivity across all sectors of the economy, stressing that the project will help stop companies and telecoms from digging the roads to lay their cables and allow the government to get broadband into its schools, hospitals and other public institutions.
He maintained that Lagos is doing everything possible to create the right environment to attract investment in the tech industry, saying "One thing that separates us from the so developed world is technology. So if we can really upscale our technology skills, if we can really use technology in all facets of our lives, then we can really uplift our people".
"In terms of hardcore infrastructure, they are far gone. But there is nothing stopping us from matching them. I am very optimistic about our country. I know a lot of us like to criticise because there are many things that are not where they should be, but what I have seen is that with technology Nigerians can compete with anyone in the world", he asserted.
Earlier in his address, the Chairman Zinox Nigeria, Dr. Leo-Stan Nnamdi Ekeh, called on the Federal government to empower the youth, noting that it is only in Nigeria that people in technology are poor.
Commending the Lagos State Government for efforts in boosting the technology sector, he described the State as the most consolidated in technology within Africa.
He added that Lagos is a good place to invest, as the environment is conducive and called on business owners and entrepreneurs to make good use of the opportunity, stressing that they will get huge returns on their investments in the State.