Abakaliki agog as multi million naira Roban Stores opens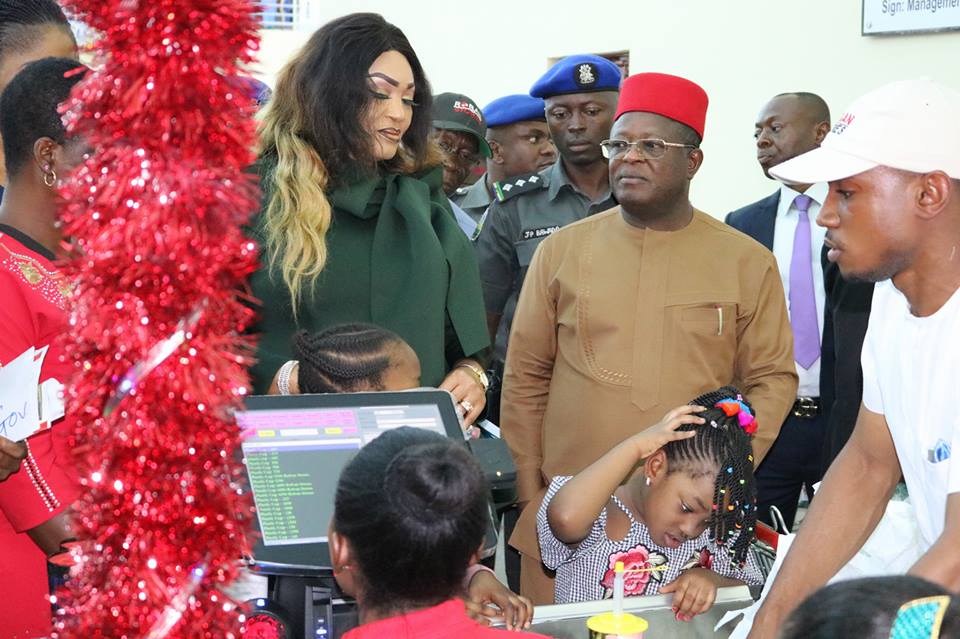 By Our Correspondent
Roban Store Limited has commissioned a multi million naira retail store in Abakaliki, Ebonyi State.
The Ebonyi State Government led by His Excellency, Engineer David Umahi, has congratulated the management for the investment drives that gave employment to many indigenes of the state.
Speaking at the grand opening ceremony of the international standard one stop shop in Abakaliki on Thursday December 14, 2017, Governor Umahi commenced, the Group Chairman of the Roban Store Group, Sir Rob Anwatu and his wife, lady Nwanne Anwatu for their vision and resolve to make Ebonyi people have the test of one stop retail shop where quality products are sold at a high competitive rate.
He said that this government is already building a mall which will be the biggest in the country and most beautiful in West Africa which is sitting on ten thousand square metre besides the Ecuminical Event centre in Abakaliki.
He said he was offering Roban the right of first refusal in the shopping mall and also pleaded for Sir Rob Anwatu to come and look at the drawing and advise them on its possibilities.
Gov. Umahi also commended Sir Anwatu for involving his family in his business which according to him has made Roban store unique.
Meanwhile, the State has issued Roban store limited with the Certificate of Occupancy on Friday, December 15, 2017.
Earlier in his speech, the Group chairman of Roban store, Sir Anwatu appreciated God for his love and mercy upon his family that has keep the business growing.
He commended the governor and his wife for honoring them despite his tight schedule, "initially when l muted the idea of establishing Roban store in  Abakaliki, a lot of people discouraged me , but I  said No, God has a reason for bringing t he idea to my mind at the initial stage. When I started it and gave a dateline, some also believed that it's unachievable, but thank God we are today Declaring it open"
Sir Anwatu said that Nigeria Business needs the support of the political class. "Sometimes we support foreign business more than local business we give land and provide them with all needed infrastructures for them to come in and invest. Unfortunately, no nation, no state, can develop or move further economically without indigenous company" So whether we like it or not, we must support our local businesses. Roban store is totally 100% indigenous" in another quote he said "if I have one hundred stores in Nigeria today, Roban store can never employ any foreigner to work for me. It's unfortunate that the government doesn't want to do the right thing, but for Roban, we are teaching the people to do the right thing"
Sir Anwatu said that Roban store has employed 80% of ebonyi state people that is working in Abakaliki branch of roban store.
He noted that he is happy that for finally establishing Roban store in Abakaliki. He stated that what you cannot find in Roban store would be impossible to be found in other shop.
However the governor and his wife was accompanied by the wife of deputy governor, Her Excellency Mrs  Nnenna Igwe, Chief of Staff, Mr. Emmanuel Offor Okoli, Head of Service, Mr. Chamberlin Nwaele, PDP Chairman South East , Chief Austin Umali, H.R.H, Igwe S.N. Oketa (OMEOHA III) the traditional ruler of Nkaleke Autonomous community.
Others include Chief Barr. Ofili Nwosu ( Traditional Prime Minister Of Nnnewi) Chief Dan Ulasi (Okosisi Nnewi), Prince Chris Atuegwu, Lady Chika Nwajiagu , Mr. Christain Anwatu and many others.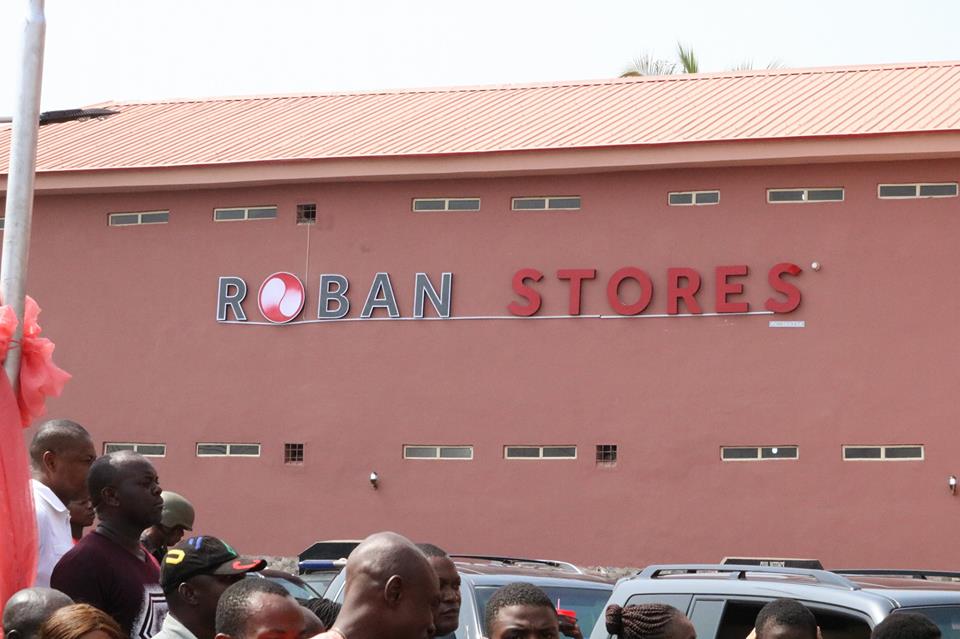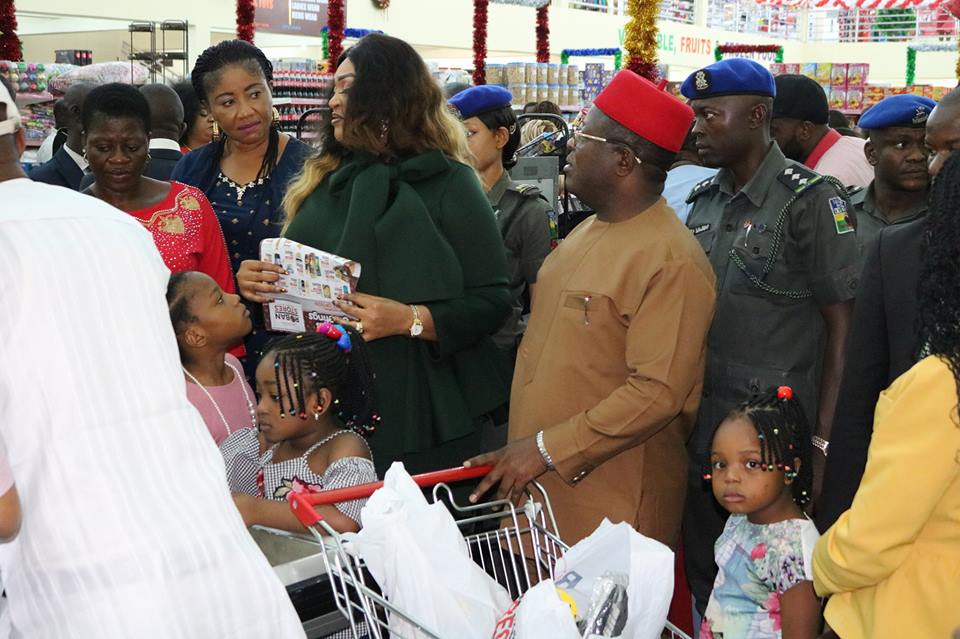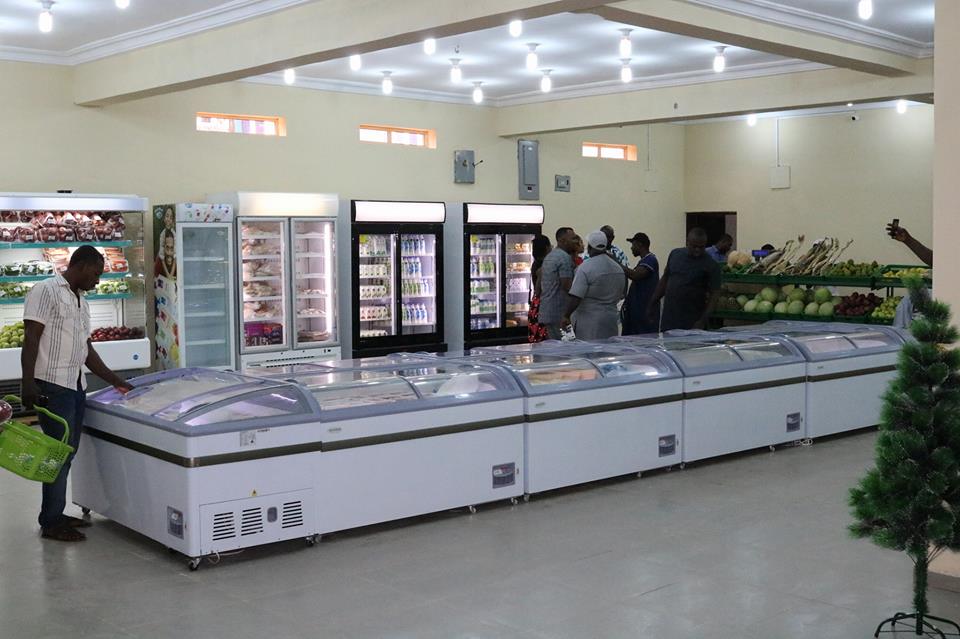 CBN confirms Emefiele's Resignation As Cardoso Assumes Office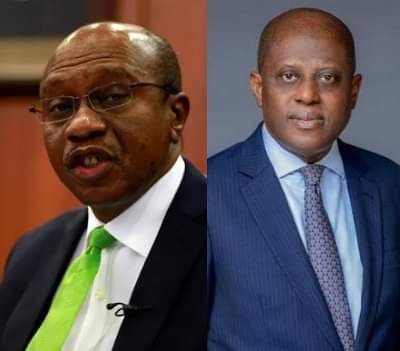 Olayemi Michael Cardoso who was recently nominated by President Bola Ahmed Tinubu, as the acting Governor of the Central Bank of Nigeria CBN on Friday, September 22, 2023, pending his confirmation by the Senate. A statement released by the apex bank says Cardoso's assumption follows the resignation of the immediate past governor of the bank, Godwin Emefiele,
The statement added that the Deputy-Governors-Designate of the bank have also assumed duty, in acting capacities, sequel to the formal resignation of Mr. Folashodun Shonubi, Mrs. Aishah Ahmad, Mr. Edward Lametek Adamu, and Dr. Kingsley Obiora as Deputy Governors of the CBN.
''Dr. Cardoso and his colleagues subscribed to the relevant oaths of office at a brief ceremony held at the Bank's Head Office in Abuja, on Friday, September 2023, and have since settled down to the task of administering monetary and financial sector policies of the FederalGovernment."
An Economic and Development Policy Advisor, Financial Sector Leader, former Chairman Citi Nigeria and Commissioner for Economic Planning and Budget in Lagos, Cardoso brings over three decades of managerial experience on board. He is an alumnus of Aston University, Birmingham, United Kingdom, where he studied managerial and administrative studies. He also holds a Master's degree in Public Administration from the Harvard Kennedy School, United States of America.
It will be recalled that Dr. Cardoso and his colleagues were appointed to their respective positions at the Bank on September 15, 2023, subject to their confirmation by the Senate.
Federal Government To Stop Fuel Importation In February 2024 – Minister Of State For Petroleum Resources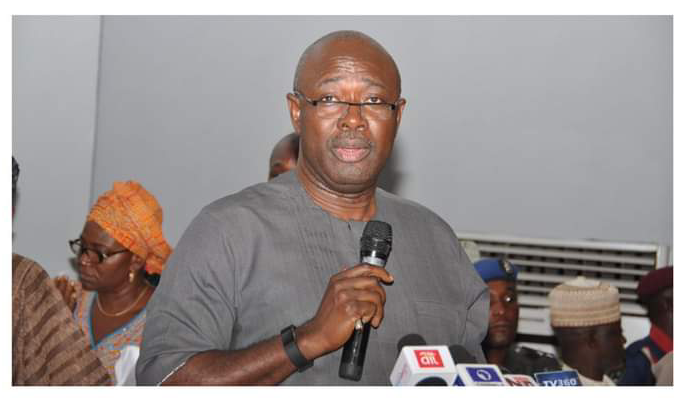 The Minister of State for Petroleum Resources, Oil, Heineken Lokpobiri has said that the federal government will stop fuel importation in February 2024.
Speaking during a working visit to the Port Harcourt Refining Company in Eleme, Rivers State, Lokpobiri stated that Port Harcourt refinery would commence operations before the end of 2023, precisely in December, while Warri refinery which is also undergoing rehabilitation and will start refining petroleum products by February.
The Minister who expressed happiness with the level of work done at the Port Harcourt refinery, said the $1.5bn rehabilitation work will ensure that the facility refines up to 60,000 barrels of crude per day when completed by the end of 2023.
Lokpobiri said the essence of the inspection was to ensure the timely rehabilitation of the Port Harcourt Refinery and the completion of other refineries in the country at the scheduled dates.
The Minister said;
"The essence of today's inspection is to come see the extent of work done at the Port Harcourt Refinery and we are happy with the level of work done here.
"From what we have seen here, we believe the project will be completed as scheduled. The Port Harcourt Refinery will come on board fully by the end of this year, 2023. Warri will start operating by the first quarter of next year and then, Kaduna will come on stream towards the end of next year.
"The Port Harcourt Refinery when completed is expected to produce about 54 to 60 barrels per day, while Warri refinery when it comes on stream by February, 2024 will produce 75 barrels of oil per day. If we add that to Dangote refinery we will be able to stop fuel importation and Nigeria can now have the benefits of full deregulation.
CBN Suspended Governor, Godwin Emefiele Opts For Plea Bargain In Court Case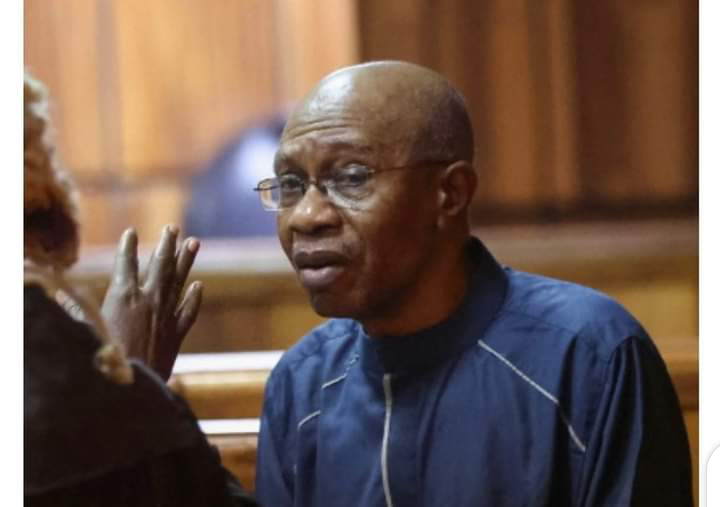 The suspended Governor of Central Bank of Nigeria (CBN), Godwin Emefiele, has reportedly opted for plea bargain.
The Nation reports that as part of the out-of-court settlement terms, Emefiele will forfeit any illicit funds and questionable assets traced to him. It is however not certain if any illicit fund has been linked to him.
The report adds that Emefiele will also step aside as the CBN governor to enable the government to appoint a substantive holder. It was also gathered that Emefiele and his relations will withdraw all matters in court.
On Wednesday, August 23, an Abuja Court struck out a suit filed by the embattled CBN governor challenging his detention. His siblings – George and Okanta – withdrew the two suits they filed against the Department of State Service (DSS) and the Attorney-General of the Federation (AGF).
Some highly-placed Nigerians were said to have interceded for Emefiele to make government accept the plea bargain offer. The turn of event on his trial was said to have both "legal and political tones to avoid anything which may have negative impacts on the economic agenda of the administration of President Bola Ahmed Tinubu."
Emefiele is standing trial for alleged violation of the procurement law to the tune of N6.9 billion.
A source was quoted as saying Emefiele was worried about the likely dragging of his trial for years, as and members his family weighed all options and settled for plea bargain. They added that the Federal Government's legal team and Emefiele's lawyers were perfecting the terms of settlement.