Abia State sends 30 Showmakers to China on automated technology training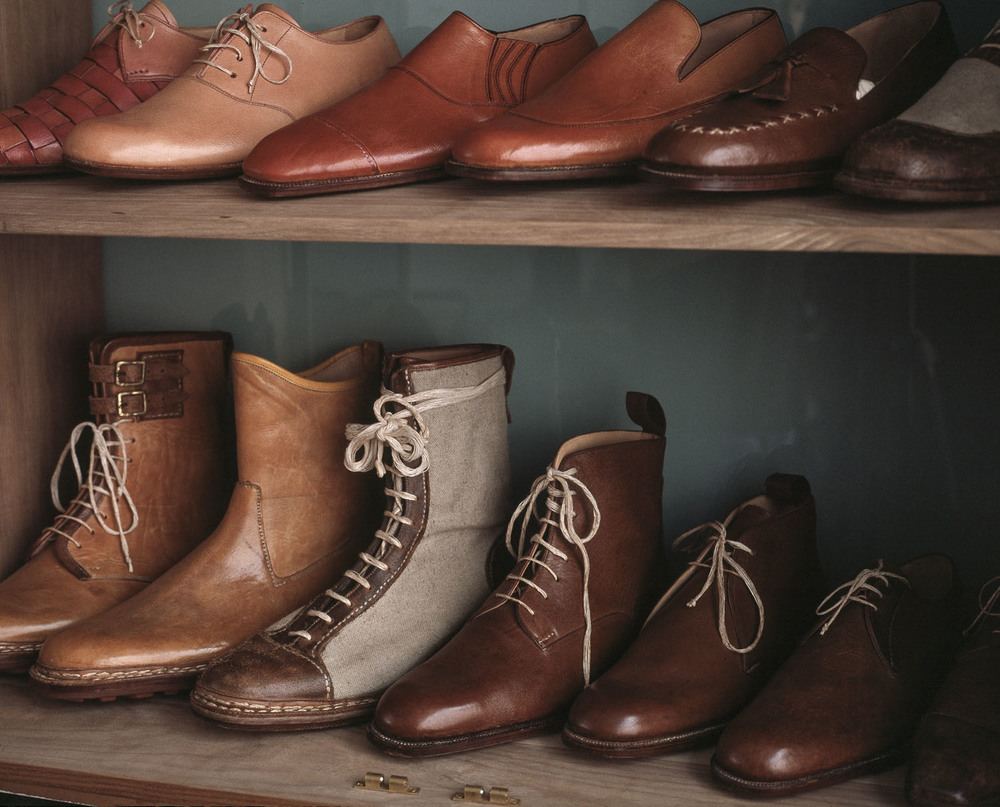 The first batch of 30 Shoemakers from Aba will depart for China on Friday, Abia State Government has said. The Shoemakers are to undergo intensive training in automated shoemaking technology as part of the Government's programme to enhance the quality of shoes made in Aba. Governor Okezie Ikpeazu who announced this disclosed that they are part of the 100 shoe makers the Government proposed to send to China to learn automated shoemaking technology.
IKpeazu who announced this in his New Year message to the people of Abia State, said that already travelling Visa have been secured for the 30 artisans. The Governor further explained that the Government is paying for their tickets, feeding, accommodation and stipend of the trainees while in China. According to him, upon return, "we will procure the full range of equipment required to set up an Abia State Automated Shoe Factory in Aba". He said that "these youths will form the nucleus of the workforce in the Factory", which he said would be commissioned before June 2018.
"We must take full advantage of the Federal Government Executive Order No.3 which underscores the need to patronize Made-In-Nigeria as a priority", the Governor said. The Governor explained that the automated shoe factory shall enable the State consolidate its status as the pre-eminent destination for leather works in Nigeria and also serve as an enabler of the diligent work the manual producers have been doing over the years.
"It is important that I highlight the fact that 3 of the youths traveling are not from Abia State but are resident in Aba and are fully involved in shoemaking. This underscores our commitment to ensure a fair deal for every resident and tax-payer of Abia State irrespective of origin".
Ikpeazu also announced that "one of our recently inaugurated Commissioners, Mr. Thadeus Izuogu is from Imo State, and he is expected to coordinate the interests and participation of other Nigerians that are resident or doing business in Abia State".
Blockchain Technology Will Redefine Company of the Future, Says CTO of Digital Encode
Dr. Akindeinde also received "AfriTECH Blockchain Technology Mastery Personality Award 2022".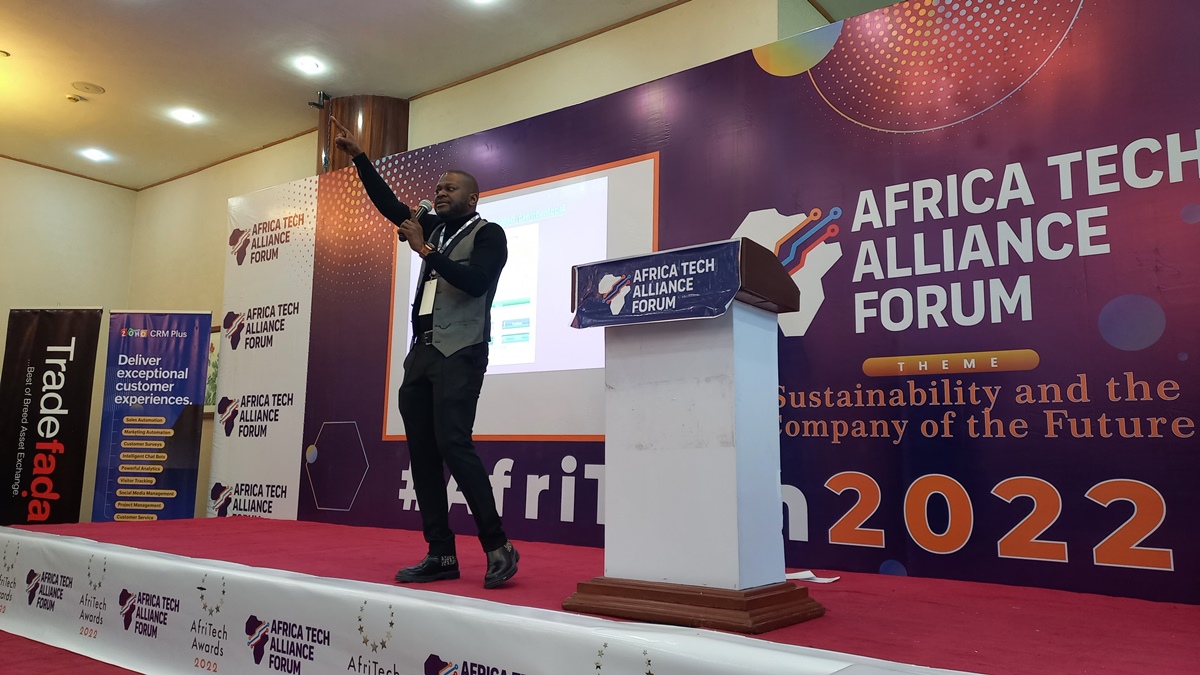 Dr. Oluseyi Akindehinde, the Co-founder and Chief Technical Officer (CTO) of Digital Encode Limited, has identified blockchain technology and the mobile phone as going to be fundamental to the company of the future.
Making a presentation at the just concluded Africa Tech Alliance Forum, otherwise known as AfriTECH 2.0, held in Lagos, recently, Akindehinde said that with the coming of the 5G technology, it is expected that the company of the future has to provide services along those lines.
The cybersecurity expert however, argued that it is doubtful that humans will completely live their lives using such tools as the mobile phone and the internet without any other thing explaining why he titled the presentation "Web 3.0, Blockchain and a decentralized digital identity."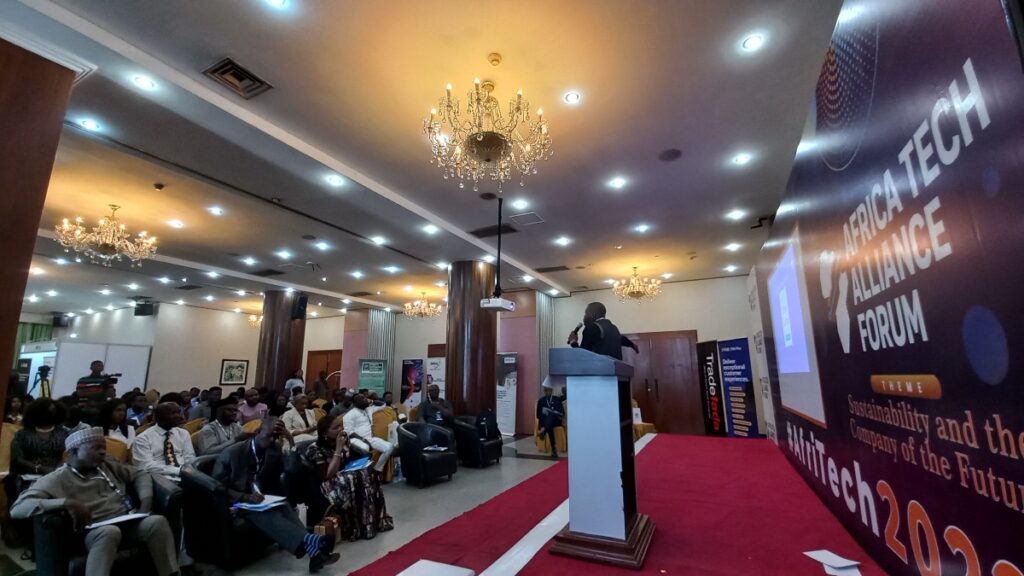 According to Akindehinde, "Blockchain is actually three things. Blockchain is a protocol, like when you have an email, for instance. Email has an organized protocol; it is called SMTP. Blockchain is also a protocol.
"Number two, why do you have a protocol? It presupposes that there is a network; there are servers that host the email. The last thing about blockchain is that it is software. That means you have the SMTP, the servers, and the software.
"When we talk about blockchain in this part of the world, it is usually an anonymous cryptocurrency. Cryptocurrency is just the work of four quadrants which are fungible, non-fungible, transferable, and non-transferable.
"Cryptocurrency is fungible and transferable. When we talk about it being fungible, if I bring out a thousand naira note for instance, you can bring yours, and we exchange it; it doesn't matter. The problem with a physical asset like that is that we can only make that transaction when we are in the same space," he further disclosed.
While explaining the difference between electronic transaction and digital transaction, Akindehinde stated that what people often do online is electronic because there is somebody in the middle granting access.
"When you log onto your bank mobile app and you make a transaction from bank A to bank B, what you are doing is transferring messages; it's like email. When you take your ATM card to an ATM, what you are doing is that you are delegating control of that transfer to that man in the middle which is your bank.
"This brings out two things: The concept of ownership and the concept of control. So, when you are doing that electronic transaction, you do not own that transaction, you are only in control of it. If the network goes down, you can no longer do that transaction.
"Your university degree for instance, is an asset to you, it's unique to you; it's non-transferrable. Unlike money you can exchange with another person, you cannot exchange your certificate with another person.
"Why can't we, therefore, have a digital driver's license or a digital passport, or a digital identity management system? Why are we still carrying plastics? That is why there is the need to power a digital economy through decentralized identities.
"We all have BVNs and NINs, why can't I be authenticated with my NIN for instance, and I sign in and go? When you are online and you go and authenticate to your bank, by putting your username and password, your bank is not authenticating to you," he said.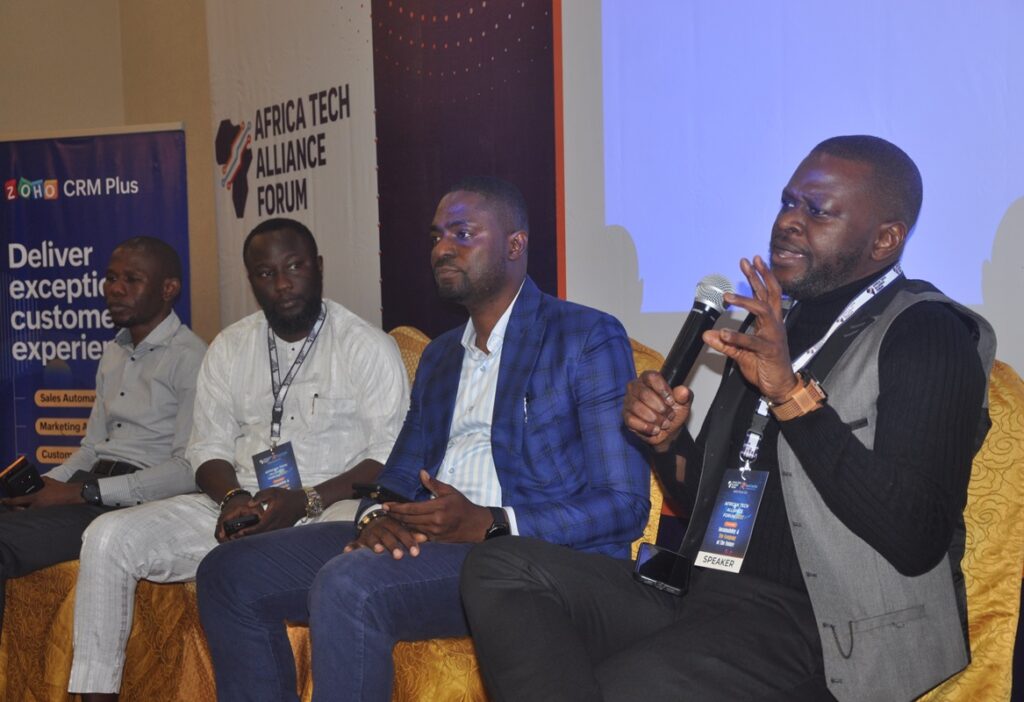 On the difference between Web 2 and Web 3, the Digital Encode CTO said that "Web 2 simply means that something is entirely online. I can't use what is online in the physical world. For instance, if you have Gmail, Google Authentication or Microsoft, you can only use it on Google. The authentication resides on the server of the bank. That is the entire concept of Web 2.
"Web 3.0 on the other hand simply means that instead of having all the things stored on a centralized internet, you now have the data in your control; you are the owner, and you are in control of it. And that is why we have what is called a self-solving identity system."
Dr. Akindeinde also received "AfriTECH Blockchain Technology Mastery Personality Award 2022".
The newly unveiled Naira Notes have been met with so much disappointment & dissatisfaction from Citizens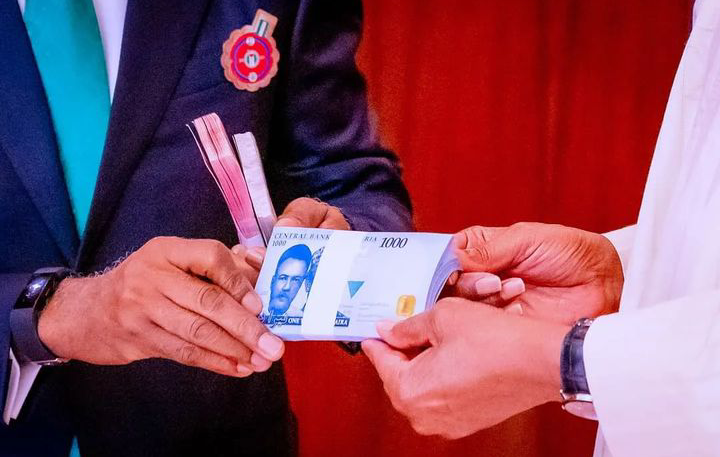 Just like the Central Bank of Nigeria disclosed the remaking of the naira notes some months back, Citizens have been anxiously waiting to see the new designs that will surface.
The Central Bank of Nigeria stated that one of the reasons they were taking that step, Was to catch citizens who were hoarding stash of cash illegally. So bank deposits were monitored during the process as the new redesigned currencies were to be in circulation from January 2023.
However, though their plans were working quite well and the new naira notes has just been Unveiled by President Mohammadu Buhari, The new currencies which comprised of 200, 500 and 1000 naira notes was short of expectation as a lot of citizens were not happy about what they saw.
Instead of new designs, The currencies were just given new colours which looked immature based on many citizen's judgement.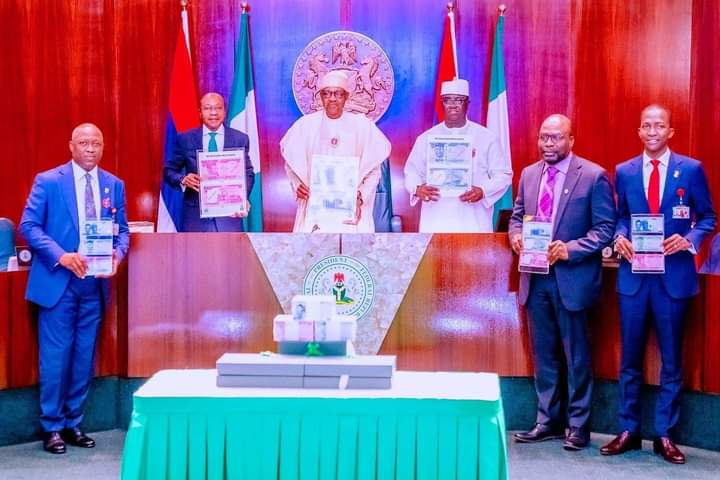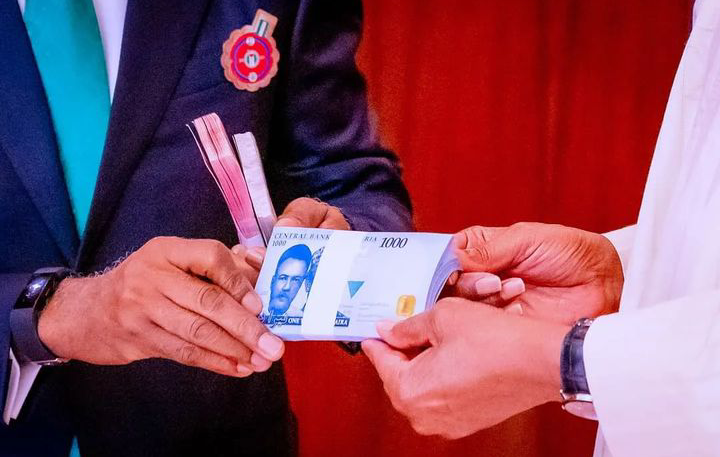 Still faced with the disappointment, A Citizen took it upon himself to Challenge the Central Bank of Nigeria on what a redesigned currency should look like. He made a design of 500 naira note using Photoshop, People couldn't help but gush over his beautiful design.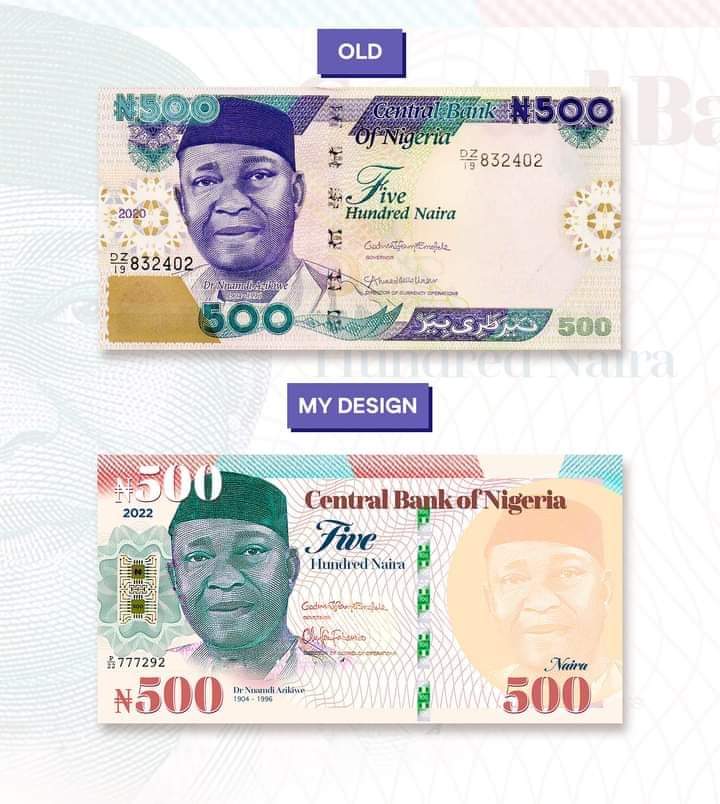 Many Citizens say they still prefer the Old currencies to the new.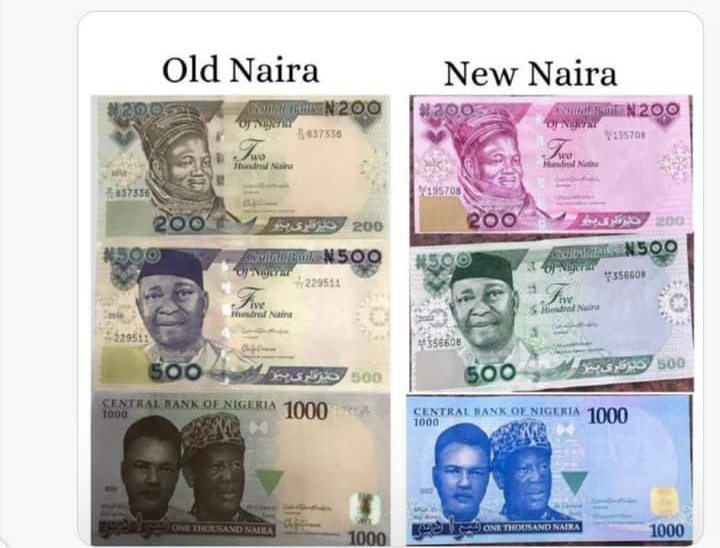 READ ALSO: No Administration Has Done What I've Done For Nigerian Businesses – Buhari
AVEVA Showcases Role of Digital Technologies in Achieving Zero-Carbon Economy at COP27
Industrial software leader returns to annual UN Climate Change Conference to show how digital technologies are driving responsible use of global resources to build net-zero economies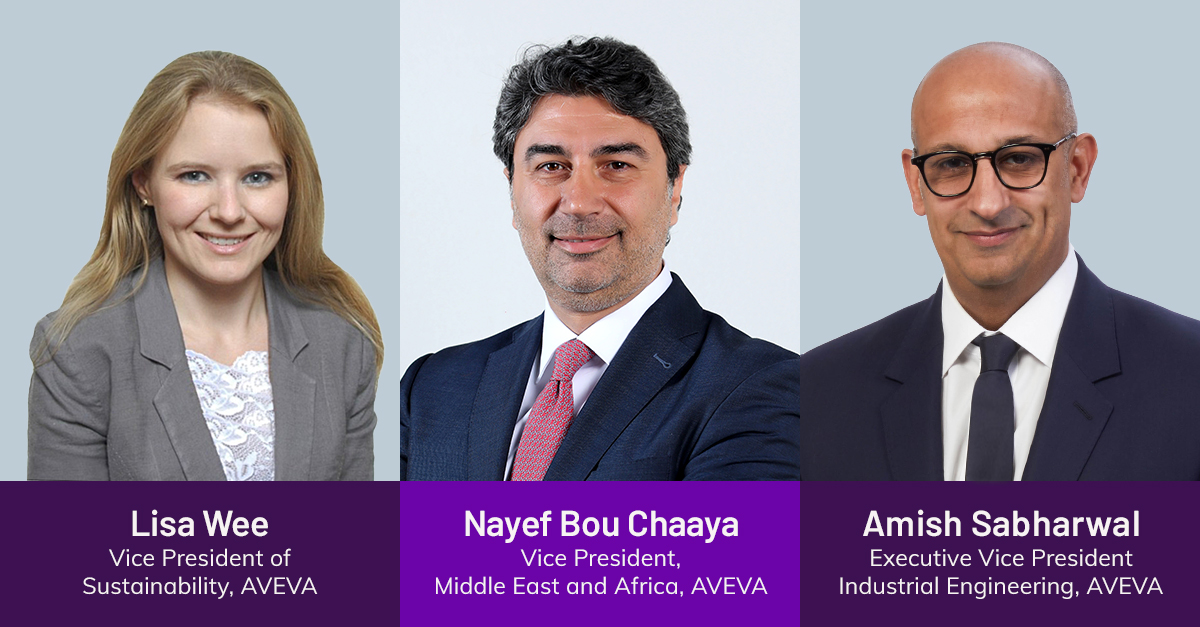 AVEVA, a global leader in industrial software, driving digital transformation and sustainability, will highlight how digital technologies can support public-private partnerships and unlock innovation to close the implementation gap on climate change at COP27.
The United Nations Climate Change Conference 2022 is being held on November 6-18 in Sharm El Sheikh, Egypt. A sponsor of the parallel Climate Action Innovation Zone, AVEVA believes trusted data-led technologies are essential to decarbonization, driving responsible use of the world's resources and delivering innovative, climate-forward products in the net-zero economy. AVEVA is one of the first 50 companies in the world1 to have its net-zero commitments validated by the Science Based Targets initiative (SBTi).
AVEVA's presence at COP27 will be led by some of its most prominent climate advocates: Amish Sabharwal, Executive Vice-President – Engineering and Simulation and member of AVEVA's Executive Leadership Team; Lisa Wee, Global Head of Sustainability; and Nayef Bou Chaaya, Vice-President – Middle East, Africa & Turkey.
During a number of thought-provoking sessions at the Sustainable Innovation Forum 2022, being held alongside COP27, the AVEVA executives will use real-life examples to showcase how digital technologies are unlocking opportunities in the net-zero economy.
Global opportunities in climate change mitigation
Sabharwal will join a plenary panel on November 10. Alongside UN executives, he will seek to explain why climate change mitigation represents our biggest opportunity yet.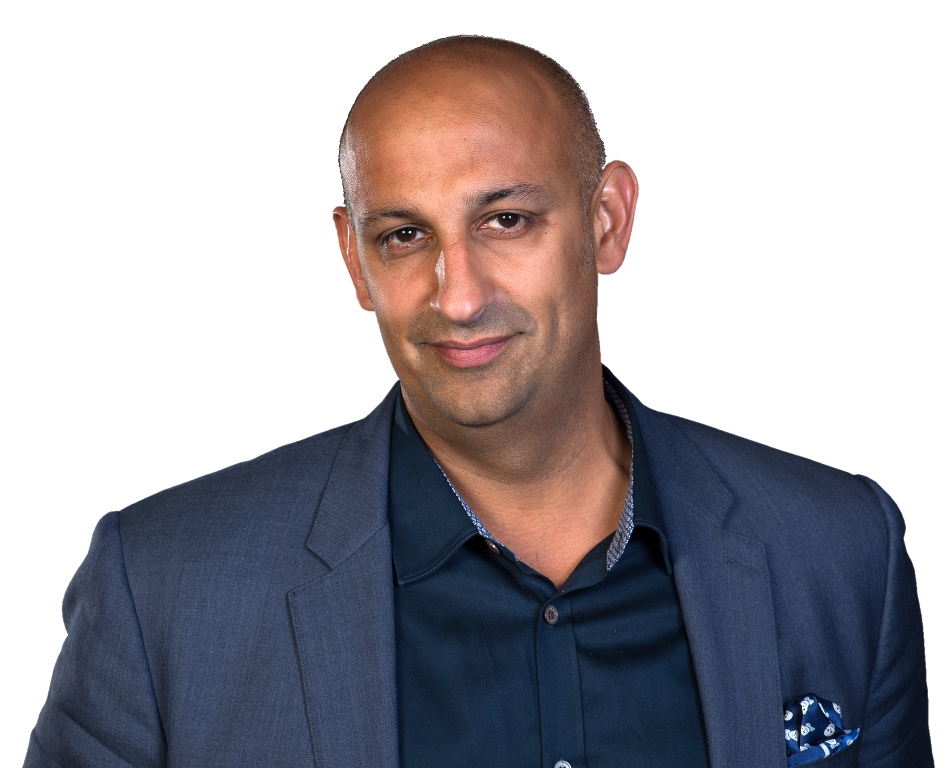 "UN data shows that immediate action can halve greenhouse gas emissions (GHG emissions) by 2030 and put us on track to achieving our goal of keeping global temperature increases to 1.5°C above pre-industrial levels. At the same time, we are facing our biggest opportunity yet. Climate change is accelerating the fourth industrial revolution and nowhere is that more obvious than in the communities and industries here in Africa.," Sabharwal said. "The decisions we take at COP27 and beyond will put the global economy on track to building resilient net-zero economies that drive the adaptation and mitigation agenda. Digital technologies are integral to building the new industries and supply chains that will deliver sustainable growth and create new jobs."
Sabharwal added: "Closing the implementation gap on the world's ambitious decarbonization commitments presents a major source of economic opportunity for businesses and communities."
Move towards sustainability handprint thinking
On November 9, broadcaster Nik Gowing will interview Wee in the context of her role as a climate leader.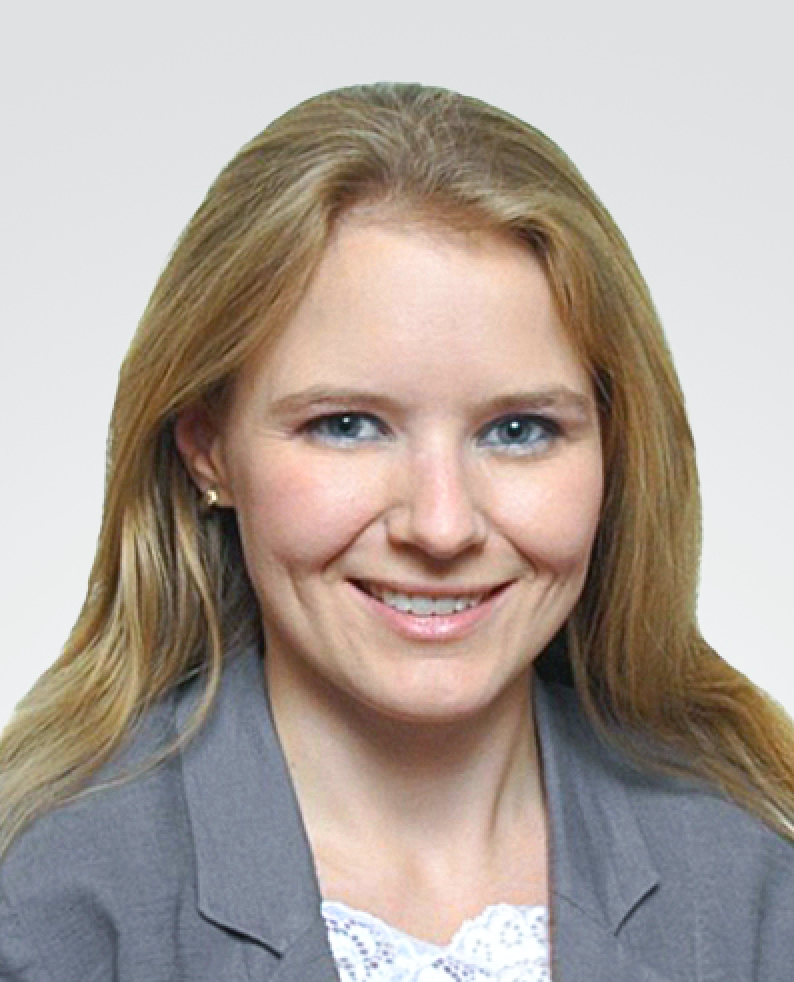 She will share insights from the frontline of climate change mitigation and offer real-life examples of how AVEVA and its partners are paying it forward by co-innovating climate-responsive technological solutions to help usher in a zero-carbon economy.
"At AVEVA we recognize that we can drive exponential impact through the products we bring to market while supporting our customers on their decarbonization journey," Wee said. "Now, our thinking has moved beyond measuring and managing our carbon footprint to considering our sustainability handprint. This positive contribution to sustainability through business activities and partnerships is a way of paying it forward to secure a better future for humanity and our planet."
Role of partnerships in decarbonization
Also on November 9, Bou Chaaya will amplify the discussion around innovation in the face of climate change in a high-level spotlight session, with case studies of how global organizations are responding to – and taking advantage of – the opportunities arising from the focus on net-zero targets.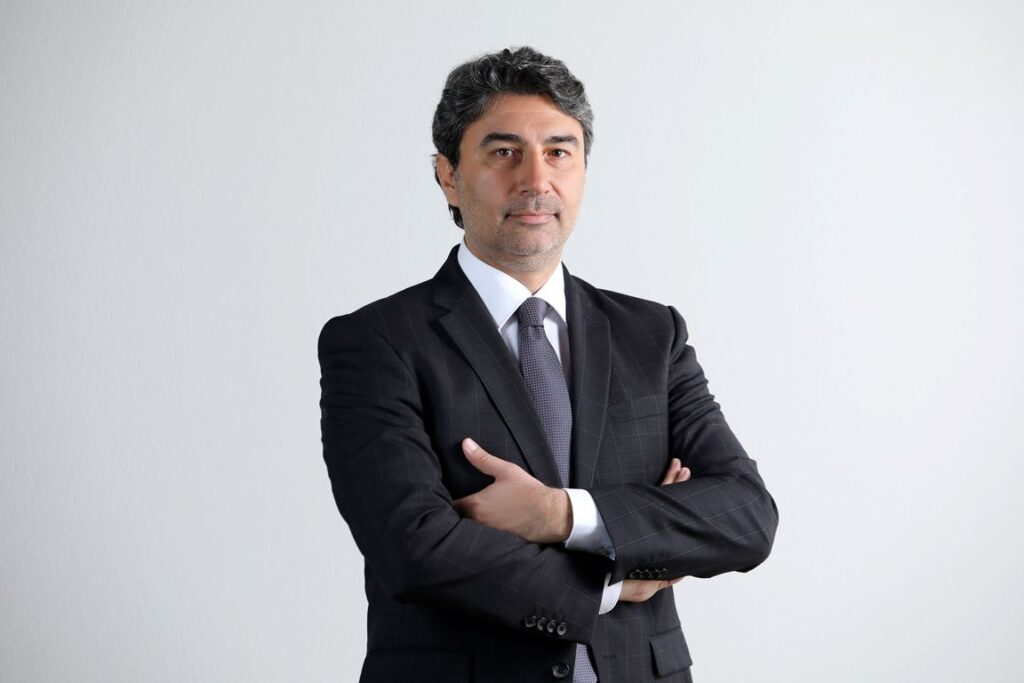 "Public-private partnerships can speed up delivery of the next-generation of low-carbon technologies by 2030 and break down silos in the development of new low-emission products to meet the world's net-zero goals," Bou Chaaya said. "AVEVA's expertise has already demonstrated the role of digital technology in developing and scaling green grids and accelerating sustainable development through smart cities and smart water applications. We are convinced of the importance of driving private-sector collaboration on scope 3 upstream and downstream mitigation activities. We believe an open and connected industrial economy based on free-flowing data networks will be essential to hasten and scale up those sectors that are hardest to decarbonize."