Analysis: Investors await China's response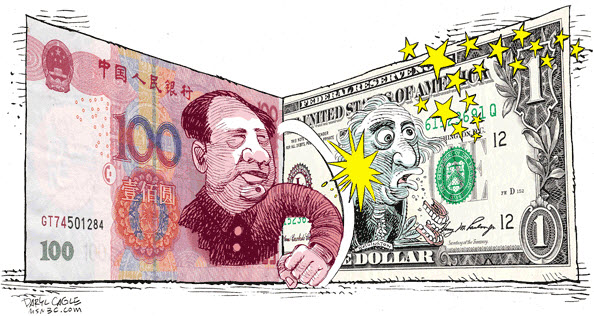 Hussein Sayed, Chief Market Strategist at FXTM, comments on the latest developments in the U.S.-China trade war.
U.S. President Trump moved forward with imposing 10% tariffs on $200 billion of Chinese imports effective next week.
Trump's move has obviously taken the trade war with China to a new level, and the confrontation may last longer than what was previously thought. There's no doubt that China's economy will begin feeling the pain given that the U.S. duties now cover almost half of its imports.
So, expect to start seeing more aggressive monetary and fiscal actions to reduce the ongoing impact of the trade war.
However, it remains unclear to what extent the U.S. economy will be hurt with these tariffs, but definitely corporate and consumer bills will be on the rise in the coming months.
Interestingly the impact on financial markets was muted after the announcement. While China's major indices were slightly lower, stocks in Korea and Japan traded in green territory.
It seems as if the latest tariff announcement was largely priced in, but what remains uncertain is how Beijing policymakers will respond.
While China cannot match the U.S. tariffs dollar for dollar given the huge trade imbalance, it still has other weapons it could use, including boycotting U.S. products, increasing taxes on earnings of U.S. companies in China, refusing to grant approvals for M&A involving U.S. businesses, and reduce its U.S. debt holdings.
Chinese officials have also threatened to walk away from the negotiating table, as they seem to be betting on Republicans losing the midterm elections in November. Investors should be prepared for more short-term downside risks across equity markets given all these uncertainties.
There are also little movements in FX markets as traders remained on the sidelines. The dollar index was treading water after dropping 0.45% on Monday. However, expect the greenback to resume its uptrend if risk aversion dominates again.
Sterling was the best performing currency on Monday, rising to a six-week high against the dollar to trade above 1.3150. Despite no significant progress occurring in Brexit talks, it seems traders are optimistic that a deal will be struck in the coming days. If EU leaders continue to adopt a flexible approach during their talks this week, expect the pound to continue outperforming. However, risks remain within UK politics and that could lead to big swings in the coming weeks.
AVEVA Stresses Critical Role of Digitalization to Fast-track Industrial Decarbonization
By: SANDRA ANI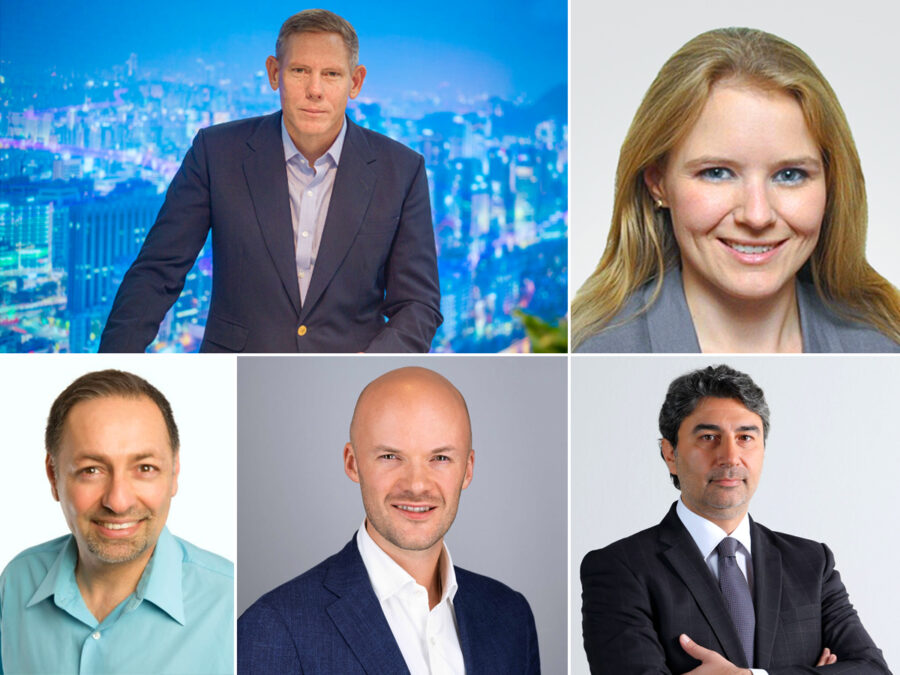 Digital innovation is driving acceleration of decarbonization strategies worldwide in everything from bioplastics to new sources of energy.
With a delegation supporting the business agenda of COP28, AVEVA will advocate for the role that industrial digital intelligence can play in speeding up decarbonization and driving circularity
AVEVA, a global leader in industrial software, driving digital transformation and sustainability, will demonstrate at COP28 how leveraging data in a connected industrial economy can accelerate the path towards a sustainable future.
AVEVA is a gold sponsor of the International Chamber of Commerce pavilion within the Blue Zone of the United Nations Conference of the Parties, in Dubai, UAE, with the aspiration of building bridges between developed economies and the global south.
AVEVA's leaders will highlight how digital solutions can minimize CO² emissions of existing industrial infrastructure while maximizing efficiency across the value chain and delivering measurable cost savings that can be reinvested in clean technologies.
AVEVA's delegation at COP28 will be led by CEO Caspar Herzberg along with Lisa Wee, Head of Global Sustainability; Harpreet Gulati, Senior Vice President, Head of PI System Business; Evgeny Fedotov, Senior Vice President, EMEA; and Nayef Bou Chaaya, Vice President MEA.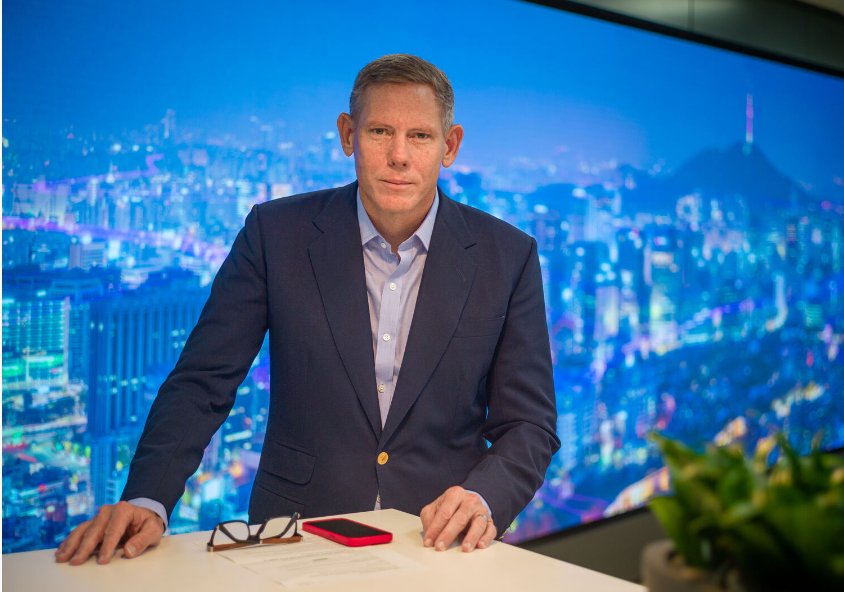 Caspar Herzberg, CEO of AVEVA, said: "The world must dramatically cut waste. The industrial sector accounts for a quarter of global emissions. Every day, our customers prove that digitalization enables industrial companies to drive measurable carbon reductions, including for traditionally energy-intensive industries. At AVEVA, our ambition is to accelerate low-carbon innovation, and to drive circularity and efficiency across the value chain. We want the software we create to transform how industries are designed and how they operate, to accelerate climate action and reduce inequalities. Forging partnerships with businesses, governments and civil society leaders here at COP is critical to build forward-thinking, collective solutions that accelerate climate action, worldwide."
Evgeny Fedotov, Senior Vice President, EMEA, at AVEVA, added: "Collaboration is essential to driving efficient global value chains – collective action is also essential to drive decarbonization. This is why we want to be part of the conversation at COP28 to advance necessary and inclusive climate progress by building bridges across international communities.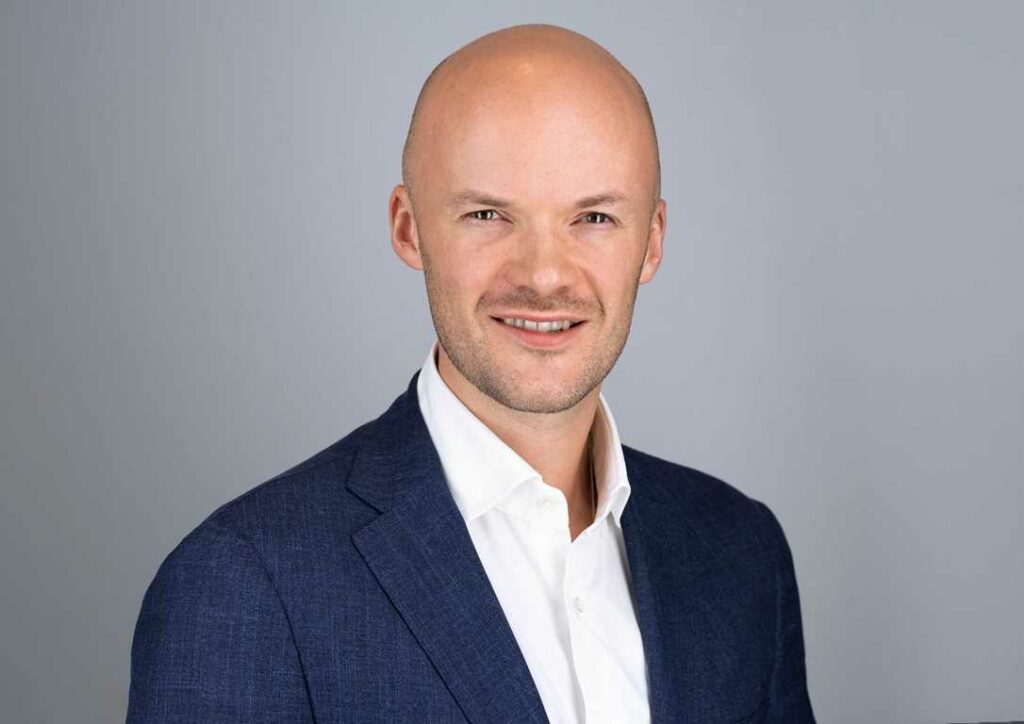 "As a driving force toward a more sustainable world, COP28 is a milestone moment for the world to take stock of its progress on the Paris Agreement. We are eager to engage with world leaders, governments, and our technology peers, to drive insightful discussions on how together, we can accelerate the transition to a sustainable future."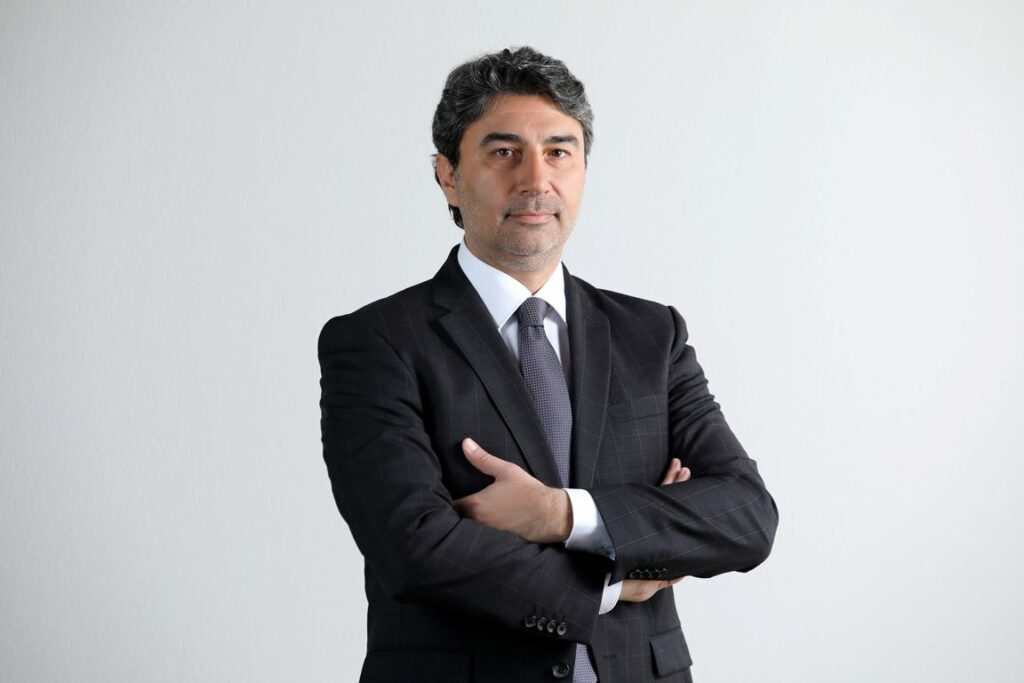 Nayef Bou Chaaya, Vice President MEA at AVEVA, said: "While AVEVA helps industrial customers optimize their existing processes and operations, we drive innovation, opening up new industry frontiers, that leverage emerging green technologies. Our software empowers teams with connected insights so that they can make the best decisions at speed, ensuring the resilience and efficiency that in turn drive sustainable success. The positive impact our solutions bring to customers is our single biggest opportunity to make a difference in the world."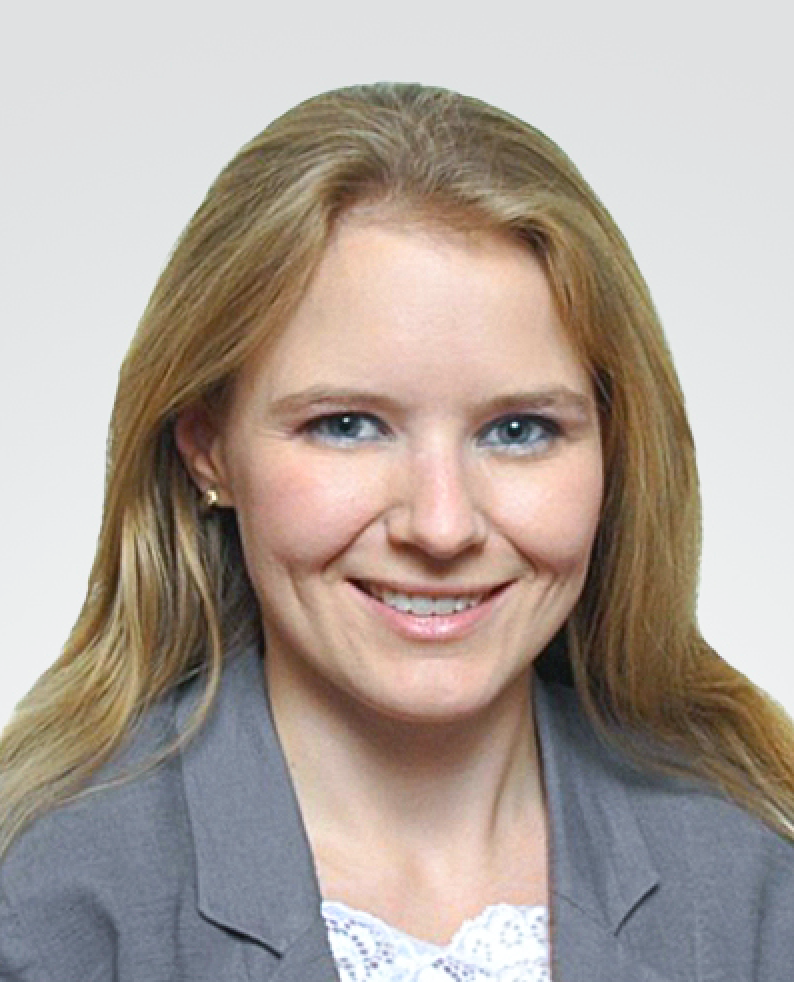 Lisa Wee, Head of Global Sustainability at AVEVA said: "At AVEVA we want to lead by example in the fight against climate change. We have already cut our scope 1 and 2 GHG emissions by 93% and we are actively working to reduce the environmental impacts of our value chain. We have made significant progress in delivering solutions that are low carbon by design and have in-built capabilities to enable industries to decarbonize, drive circularity and adapt to the impacts of global warming."
"Exchanging insights and forging partnerships with forward-thinking businesses, governments and civil society leaders is critical to finding solutions that increase the scale and scope of climate action across the globe. COP28 is an ideal forum to have these discussions, given the breadth of stakeholders convened alongside key national and international policymakers capable of actively contributing to our collective endeavor for decarbonization."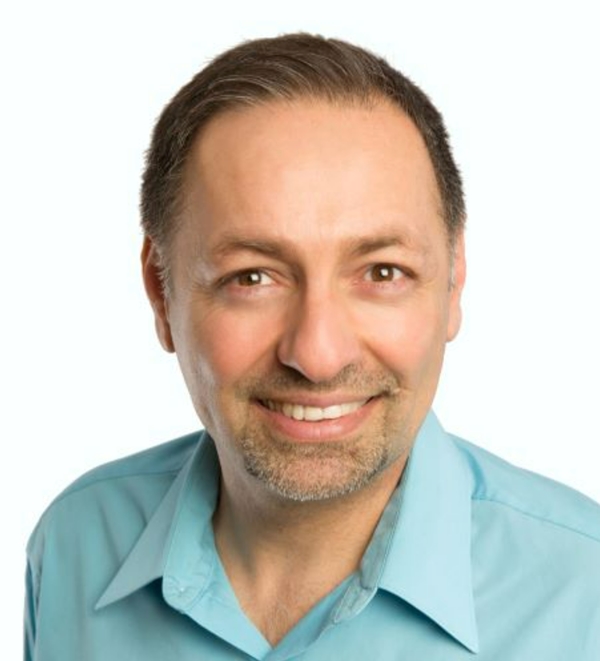 Harpreet Gulati, Senior Vice President, and Head of PI System Business at AVEVA, said: "Harnessing the potential of green hydrogen could avoid up to 80 gigatons of cumulative CO² emissions by 2050, contributing to as much as 20% of total abatement required to drive the net-zero economy. The hydrogen sector will require a new transportation, distribution, and regulatory approach to operate successfully as an alternative fuel. Combining this with the latest digital twin and AI-enhanced capabilities, industries can discover new paths to drive efficiency and decarbonize." During COP28, AVEVA executives will participate in various panels aimed at defining a clearer roadmap to a better future through digitalization.
Why PalmPay Is Playing Big in the Digital Banking Space- Chika Nwosu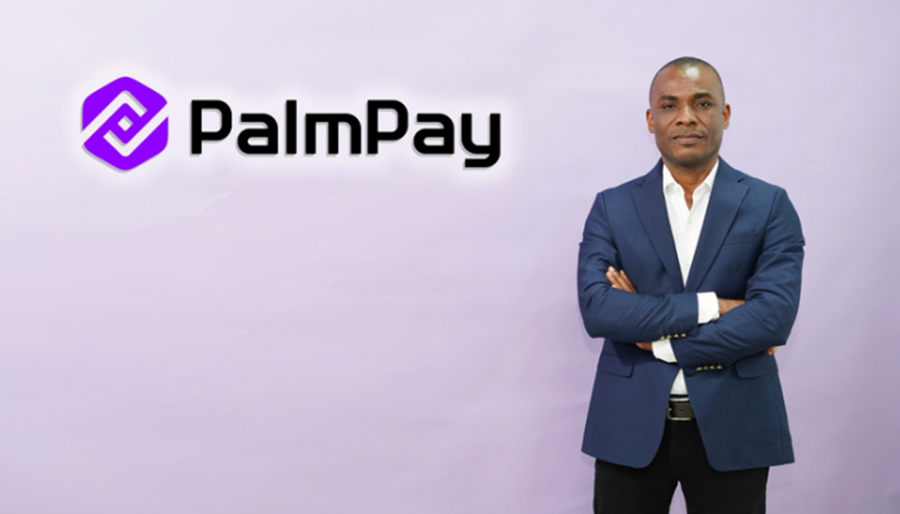 PalmPay, a leading Africa-focused fintech platform, has said that the future of money is now; therefore, the company has put in place adequate infrastructure, and the right measures to ensure that its millions of customers are guaranteed adequate security.
Speaking while making a presentation titled "Future of Money, Security, Customer Experience (CX)" at the Africa Tech Alliance (AfriTECH 3.0) held at The Providence Hotel, Ikeja GRA, last week, Mr. Chika Nwosu, the Managing Director of PalmPay, said that besides the operator putting the right things in place, the consumers also must the aware of how to protect themselves.
Nwosu who was represented at the Forum by Temitayo Oduwole, Head of IT and Payments at PalmPay, recounted the origin of money and its evolution to this moment and said that people are gradually moving away from paper money, where physical cash transactions are made, to what is today known as digital money where online and digital transactions now hold sway.
"All the services that we need are driven by technology, even the medium of exchange is also driven by technology. And the future of money right now is digital. If you look at the before and the now, right now because money has gone digital, we are experiencing a kind of transformation in the digital space. In terms of convenience, in terms of the ease of payment, that is what the future of money holds and that's what we're getting right now.
"I'm sure most people don't even go around with cash again. Any transaction that you want to do, you can easily do that transaction on your phone, using your mobile wallet, using your card. So that is how money has transformed from being a cash-oriented medium to a digital medium right now," he said.
Nwosu said PalmPay was prepared for this new regime of money and put a lot of robust infrastructure in place for risk management aimed at balancing the user experience with security in its app, adding that it has ensured that at any point in time, it puts measures in place that forestall a customer's account being compromised.
"We have an AI in place, a logic that understands the pattern of your account, the pattern of your transaction. If it sees that somebody is doing something irrational or something out of the ordinary that you do on a normal day, because of the pattern that we've been able to build, we can block that transaction.
"And because we're also going to have to look at technology-as-a-service, rather than having our infrastructure on prep, we're having our infrastructure on the cloud. These are things that speak to infrastructure as a service, and technology-as-a-service, and are driving our reliability and sustainability today," Nwosu said.
Nwosu admitted that though digital money is essential due to its speed, convenience, and accessibility, it also comes with its own threats and its own security challenges, especially in the face of nefarious activities around cybercrime.
"There are different channels by which people can access their money. However, in accessing this money, there is a potential challenge of having your funds being taken over by some people that you don't want them to have access to it. There are lots of things happening around the future of money in terms of safety and in terms of security.
"We have online fraud. We have a local simulation. Identity theft is on the rise. We are being infused into devices, into servers. We have phishing in which e-mails are sent to deceive you to believe that the e-mails are coming from a genuine source. These are things that can affect or impact the digital money currency.
"The most important thing, again, is that at any point in time, as much as we are creating the environment to make sure that fraud is actually reduced in terms of cyber security, we are addressing all the things that need to be addressed so that from a digital money perspective, we are able to access the money without any fear. We can do a transaction without any fear.
"It's also very important to understand that any time a fraud happens, a notification is very important. Next slide, please. Lack of security awareness is top of the reasons why consumers are scammed or defrauded. And what we try to do in PalmPay is to raise that awareness, to let our customers know that their personal information is only personal to them," he said.
The Managing Director stated that lack of knowledge to protect personal information, patronizing fake sites and social media pages, and attempts or pivots on unofficial channels, are some of the things that could lead to customers being scammed or defrauded.
On PalmPay's approach to enhancing customer security on its app, Nwosu said over the past four years it has been in the Nigerian market, it has been able to marry security with customer experience, which has remained the attraction to its brand.
"What we've done is binding. Your phone is bound such that even if you change your phone, you put in your credentials, and there's an OTP that has been sent to revalidate and authorize the customer who is trying to do that transaction. One of the other things that we've also done to make sure that our customers are well protected is to have an inactive session set up.
"An inactive session has to do with if you're not doing anything on your app, then it's time out. It doesn't give room for people to have access to that phone or your mobile app and try to do something. Because if you keep the mobile app up, anybody could actually have access to it, and they could do any transaction. Not to forget the fact that for every transaction that you do as well, it's been enabled. We have a metric just to make sure that it is the right person that is accessing your account at any point in time," Nwosu concluded.
Radix Delivers on Operational Excellence, Turning Data into Profitability
Announces New Midstream Digital Engineering Services Team to Showcase Hybrid Intelligent Solutions in Partnership with AVEVA and its Entire Portfolio, SANDRA ANI reports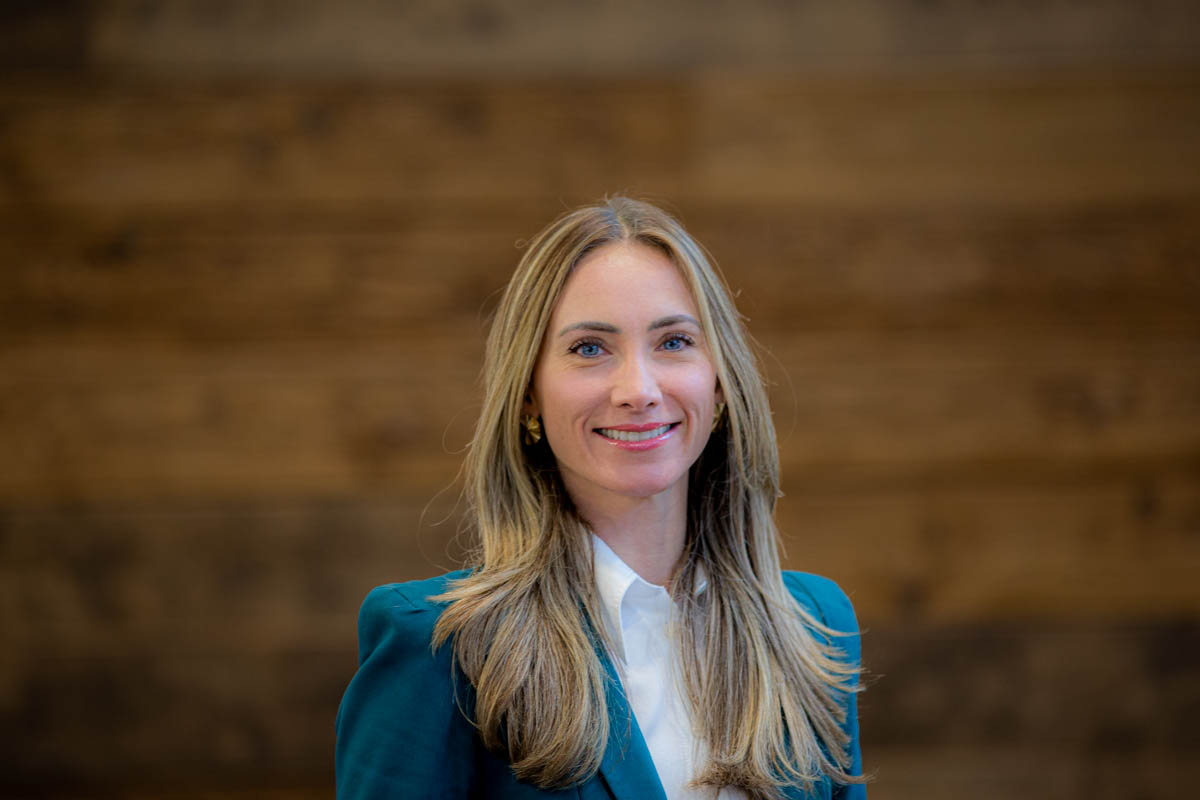 Radix, a global technology solutions company announces a new Midstream Digital Engineering Services Team that expands its partnership with AVEVA and its entire diversified portfolio of services and clients.
The partnership bolsters Radix's ability to turn data into increased profitability, with hybrid intelligence that enables midstream companies to reduce costs, optimize asset reliability, and deliver efficiency in regulatory standards, such as Environment, Health, and Safety (EHS).
Radix has an unparalleled understanding of the midstream business models utilizing AVEVA's entire portfolio supporting digital transformation initiatives with global Midstream Oil and Gas customers. Leveraging industry domain expertise, Radix collaborates closely with stakeholders to reduce costs and generate new revenue. The accelerated partnership focuses on taking the strategic assets of Midstream O&G operating data, leveraging edge-to-cloud scalabilities, and producing better data-driven decisions.
Radix is a member of the AVEVA System Integrator Partner Program and is also a platinum sponsor at this year's AVEVA World in San Francisco. The Radix team in attendance comprises of industry experts and data scientists, recognized as subject matter experts by Pipeline and Midstream Owner Operators, and viewed as the best-in-class by global customers in the industry.
Exhibiting in Booth #1 at the Moscone Center, Radix will demonstrate their expertise on hybrid intelligence in a Partner Solutions Track, participate in a keynote panel focused on Digitalization and Sustainability, and share how to prevent unexpected equipment shutdowns with digital twin results. In addition, the team will present customer success cases with a deep dive on enterprise operational data infrastructures and analytics utilizing AVEVA's entire portfolio.
Bry Dillon, Senior Vice President of Partner Sales at AVEVA, said: "AVEVA's partnerships with global, industry-leading organizations help our mutual customers leverage the power of technology to become more agile, resilient, and sustainable. Together, we solve complex industrial challenges where the strengths of more than one company are needed.
"Industries are looking for both integration and transparency. Integration of dispersed, diverse data sets on their business operations into a single, open, neutral digital backbone. And transparency through insight, which is provided by trusted applications and seamless digital experience. This gives them the confidence to make decisions quickly and based on data-driven intelligence. We're delighted that Radix is a platinum sponsor at this year's AVEVA World in San Francisco in October. We look forward to welcoming them at our flagship industrial software event."
With more than 1,600 team members, Radix has grown by 60% in the past two years, adding new offices in Europe and Asia. Maintaining its growth trajectory, Radix's major equity partner is Sotreq, one of Caterpillar Inc.'s largest dealers in the world.
With digital innovation teams embedded inside Fortune 500 customer organizations, and in close collaboration with Tom Richardson, US Central and Southeast Vice President at AVEVA, Radix continues to showcase its unique ability to add unparalleled value in any software platform and for any sized customer in need of immediate transformational business value.
Natalia Klafke, Global Head of Energy & Sustainability, Radix states, "More than engineers, Radix collaborates with the best in class to revolutionize data for the industries we serve into profitability for our customers. They see huge transformational business value through our extensive suite of optimization capabilities – turning insightful data into increased profitability while helping them reach their sustainability goals."
The Radix team presence will be a highlight of the event, allowing customers to engage and discover new pathways to learn more about how Radix is converting insightful, raw data into actionable operational business intelligence.