Meet Animenakaya Chikezie John, the youngest lecturer, Department of Foreign Languages & Literary Studies, UNN.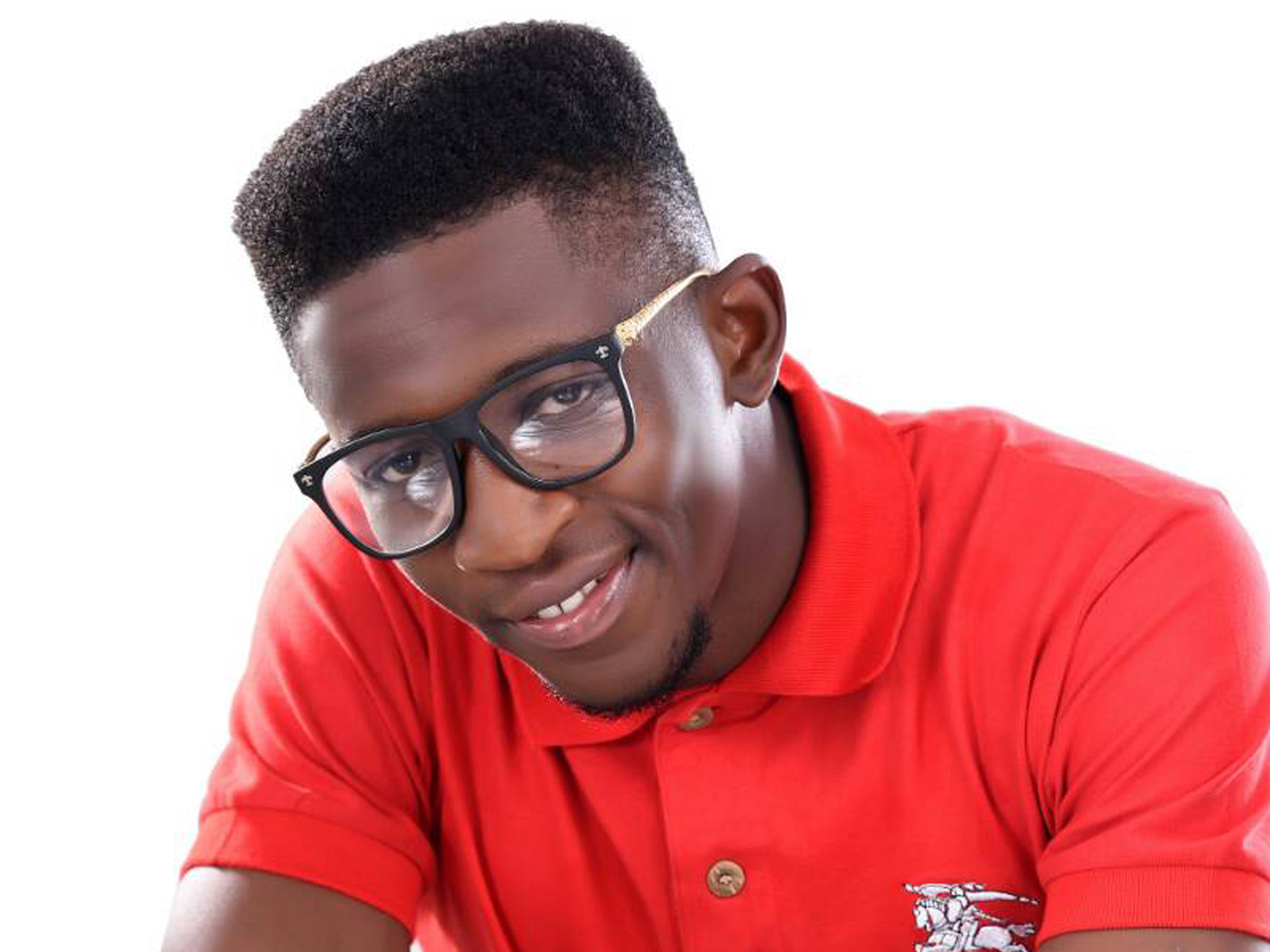 Meet Animenakaya Chikezie John,  the youngest lecturer, Department of Foreign Languages & Literary Studies, UNN.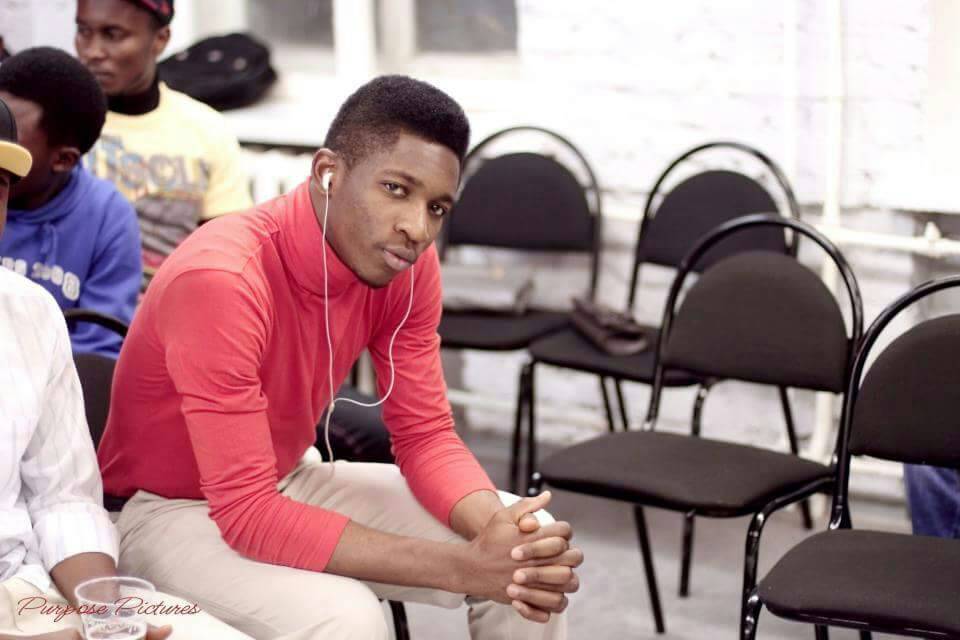 Strong language skills are not only selling point in the contemporary society, they are asset that will promote a lifetime of effective communication. GrassRoots.ng's Features Editor, Sandra Nnemeka, had an inspiring chat with Animenakaya Chikezie John, the youngest lecturer in the Department of Foreign Languages and Literary Studies, University of Nigeria Nsukka (UNN). John, fondly called Kezie among friends and pals, graduated from the prestigious tertiary institutions. Excerpt.
GR: Can we have a peep into your background?
Young Lecturer:  My name is Animenakaya Chikezie John, simply identified as Kezie. I am the fifth in a family of seven.  I hail from Enugu state; precisely, Amechi Akwunanaw in Enugu South Local Government Area.
GR: What are the institutions you have attended?
Young Lecturer: I started my education journey at the Model primary school Nsukka before proceeding to Nsukka High School for my secondary school education. I later proceeded to the University of Nigeria Nsukka (UNN). I obtained Bachelor of Arts in French at the prestigious University and later obtained Russian language certificate from Volgograd State Technical University, Russia.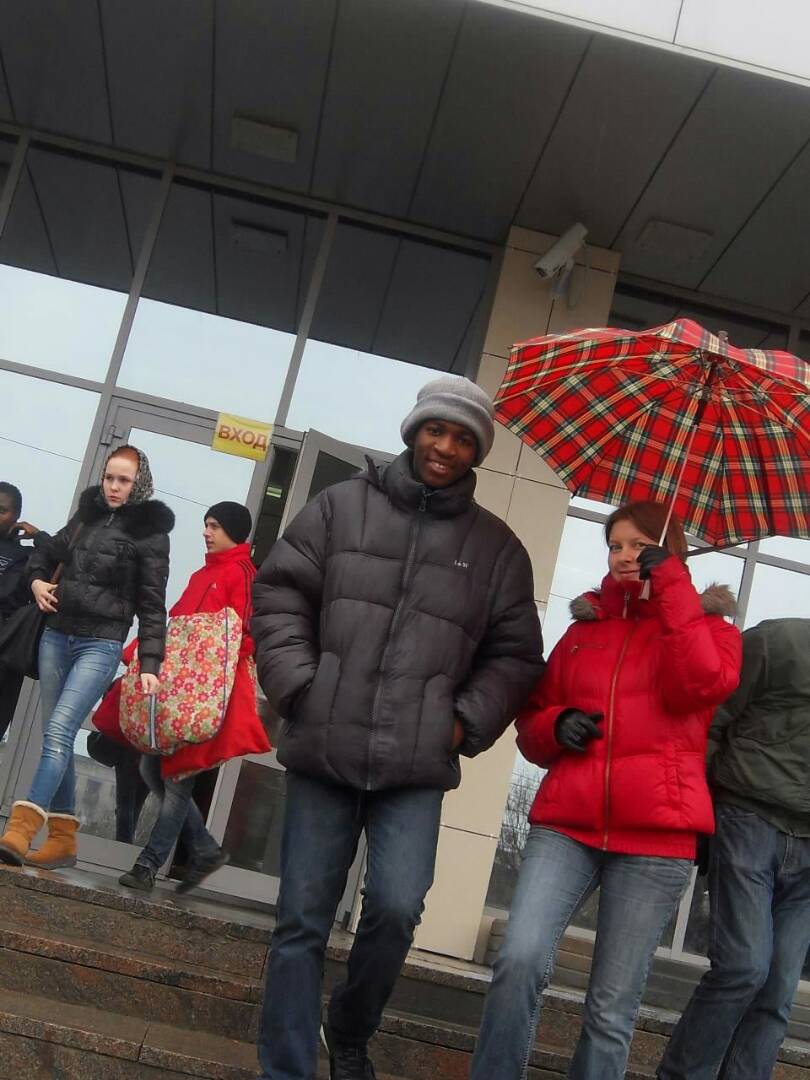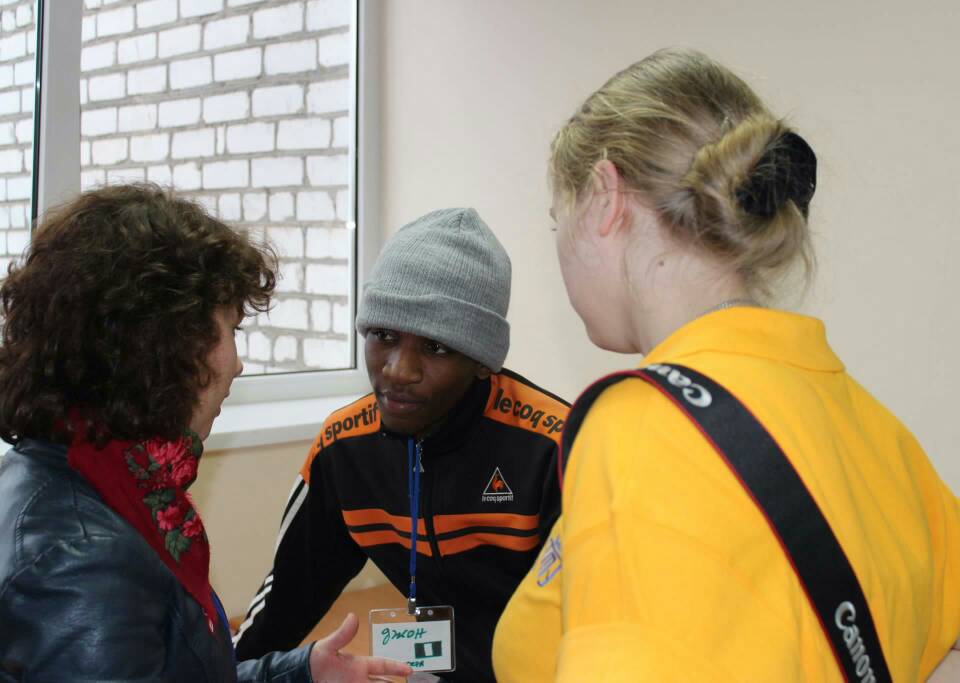 GR: What influenced your decision to study languages?
Young Lecturer:  What actually influenced me was trying to be different from others and I also love languages. I made a research and found out that skills improve when students study a foreign language. Business skills plus foreign language skills make an employee more valuable in the marketplace. …Graduates often cite foreign language courses as some of the most valuable courses in college because of the communication skills developed in the process.
GR: How did you venture into lecturing?
Young Lecturer:  I decided to give back to the society through knowledge and skills. My best option was to go into lecturing, I had to apply.
GR: As the youngest lecturer in your department, how do you relate with your colleagues?
Young Lecturer:  My first step was establishing a strong relationships with them on the level of colleagues and of course my reputation and my achievements as a student also helped. I also gave them the right hand of fellowship. So, we could work together as a team.
GR: How about relationship with the students?
Young Lecturer:  Wow, hmmmm…my relationship with students has been amazing and stressful, especially when I was given the Students Staff Adviser. It's been amazing working with sharp Brains, learning a lot from them and at the other hand stressful trying to control them.
GR: Graduating at such young age and assuming the post of lecturing must have come with some prizes. What are the things you had to forgo to get to where you are now?
Young Lecturer:  One major thing I dropped was time wasting; always using my time to do something that will yield positive things. Secondly, my mind was already prepared for great things, I learnt very early in life that time favours only the prepared mind.
GR: Can you recall how your relatives reacted when you chose the course of study?
Young Lecturer: They hadn't other option than throw their weight behind me. I have amazing people around me. They wanted the best for me and are always ready to support me. They believed it's what will make me happy.
GR: You won several awards, even as a student then. One would think that with set target, you wouldn't have time for music, how were you able to pull those awards?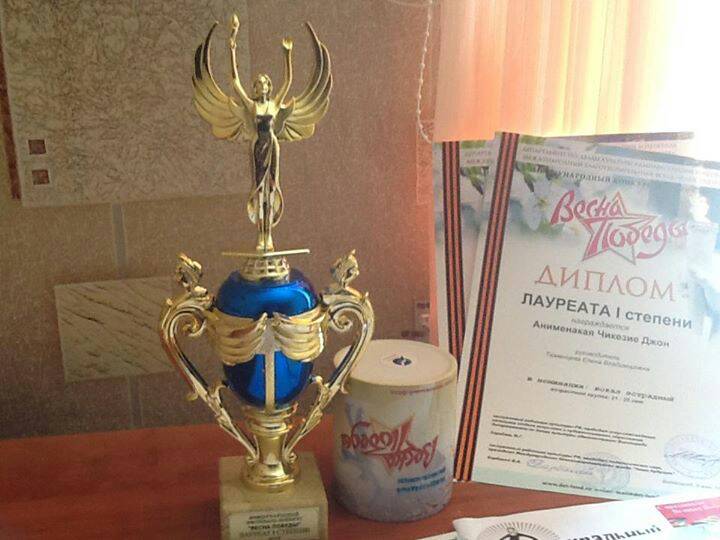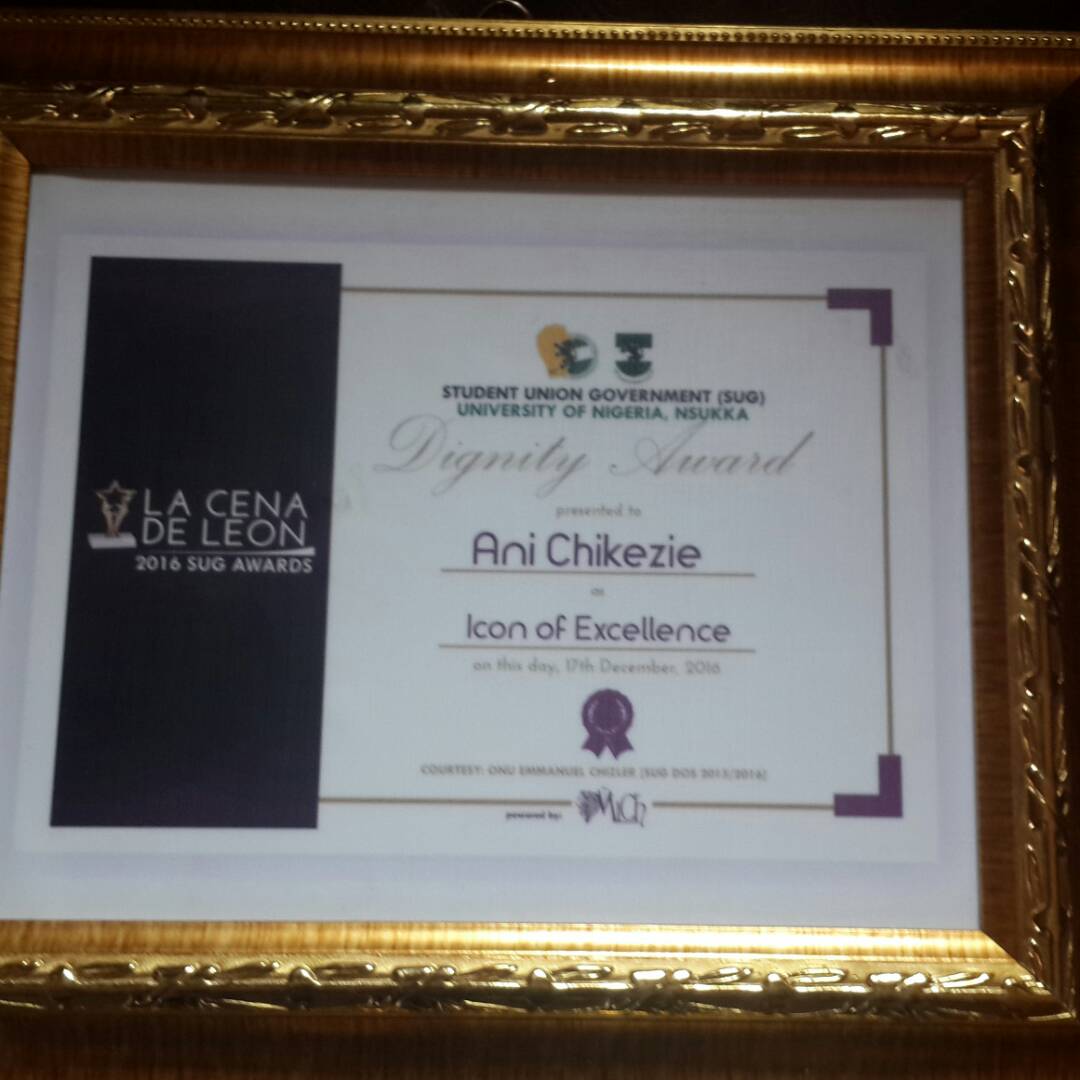 Young Lecturer:  Like I said before, time favours only the prepared mind. I believe that each and every one of us has a purpose of coming into this world and for you to actualise that you must discover who really are. I also believe that any course you choose to study in school should not hinder you from making use of your gift as a man. Rather, it should spur you to discover more. I discovered that Music Is part of me. So, I needed to set that strong platform for myself as a student. Self discovery opens your eyes to alot of possibilities and opportunities. You dream is who you are.
And one thing about talent is when you discover one and make use of it, it will open doors for more to come in. I have to tell you that I'm an entertainer. At a point friends started asking me questions like:  Guy… how will u succeed here with all these gifts? I replied them by releasing couple of songs and getting movie roles. Told them that you can still become a champ any were you find yourself.
GR: What is your advice to your fellow Nigerian youths, especially those in your department?
Young Lecturer: My advice is simple: Keep doing what you love and have passion for something. Don't be in a rush, because life is all about stages. Stop waiting for opportunities; make them. Surround yourself with positive minds.
GR: Do you plan to further your studies? If yes, still on same field?
Young Lecturer: Yes! (smiles). Yes, on same field and also would like to have a training in Acting and film making.

Funds, graft, taxes, others bane of entrepreneurship in Nigeria ­– Muyiwa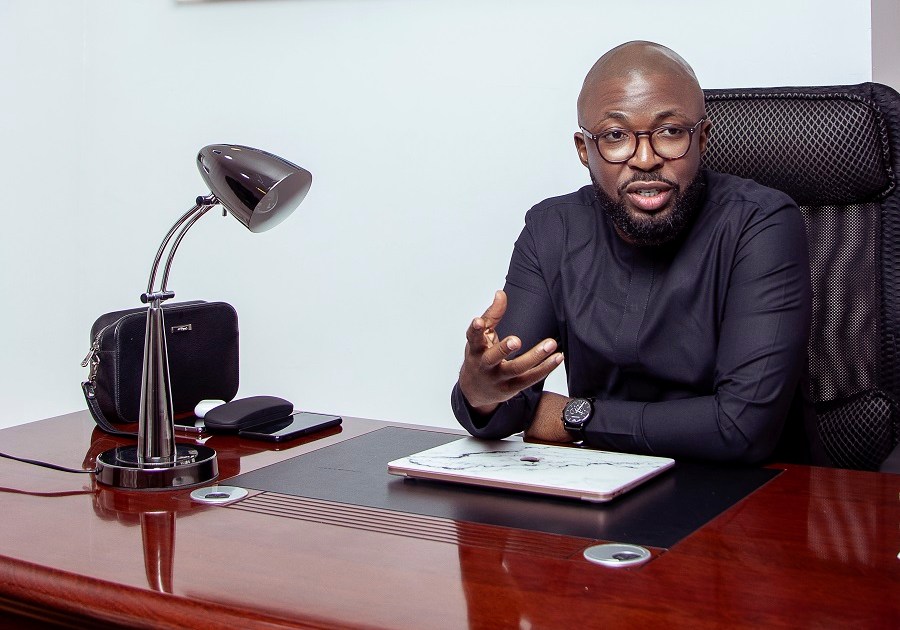 BY: Nmerichukwu Igweamaka
Folorunso Muyiwa is the Chief Executive Officer of Divergent Enterprise, the parent company of Nigeria's biggest pig farm, PorkMoney. In this interview, he talks about the country's investment climate, economic diversification, among other issues. Excerpts.
The Federal Government of Nigeria maintains its determination to diverse the economy, do you think that is achievable?
It is definitely achievable. The diversification of the economy is probably the only option left for development. This is because the economy continues to rely so much on crude oil. The numbers speak for themselves. Oil accounts for 80 per cent of government's revenue and 90 per cent of foreign exchange earnings. No country, especially one that is blessed with a lot of natural resources like Nigeria, can totally depend on one economic sector.
I believe that there are great opportunities for non-oil sectors to grow, and this growth has been visible since 2001. Of course, the changes cannot be very quick and the transformation will not happen overnight.
However, the Federal Government can develop different sectors by taking important steps necessary for growth to take place. We can no longer be a mono-economic country.
Could that explain why you ventured into pig farming?
The idea of PorkMoney grew out of the desire to tap into a neglected sector of the livestock farming that has the potential to create value and change the agricultural ecosystem for good. Long ago before PorkMoney was launched in 2018, I visited a pig farm in Ogun State, one of the biggest in the country, and realised how fast the pigs grew and the viability of pig farming system in general. I knew this was something I needed to be a part of and I'm glad for the decision that I took. We are currently the leading pig farming enterprise in West Africa and our achievement speaks for itself.
Did the idea of establishing PorkMoney emanate from that?
My visit to that farm was definitely a turning point for me. Before then, I was oblivious of the untapped goldmine that is pig farming.
What challenges did you encounter?
Every business comes with a few challenges. One of the challenges we constantly face is the need to micro-manage casual workers from farm handlers, managers, production managers and other workers. Many of them compromise on set standards by cutting corners, especially in meat processing and livestock welfare.
Another challenge is the religious sentiments in this part of the world towards pigs and pork products. However, this was a more pronounced problem at inception and it is dissipating with time.
Knowing the religious sensibilities of the country, did aversion to pork cross your mind?
Not at all. In as much as there is a religious proscription to the consumption of pork, we cannot ignore its usefulness and benefits to our health and nourishment and just how lucrative pig farming is. I mean, Nigeria is a major consumer of pork and 80 per cent of it is imported. This means that a lot of people enjoy this animal protein. All we are doing is localising its production.
Is it possible to alter negative public perception about pig farming?
Definitely. One of our key responsibilities is to enlighten the general public about the great side to pig farming and inform them of the many benefits of pork consumption. Somehow, our environment and the kind of information we were exposed to as a people have influenced our idea of certain things. There are a lot of things we might need to unlearn as time goes on. So by using all our platforms – our social media, our website and even our adverts, we have ensured that we always show the good sides of pig farming because they are much.
Did you consider the possible health challenges in pork breeding?
Of course, we do. However, we ensure that we take the appropriate steps to mitigate any possibility. We also take proper hygienic measures like vaccination, quarantine and biosecurity, which keep our weaners very healthy.
Are you saying there are no associated diseases?
Livestock farming comes with a risk of epidemics; but if managed properly, they can be prevented. The great thing about pigs is just how resilient they are, compared to any other livestock, to farm. They are simply incredibly disease-resilient.
Vaccines and disease surveillance have always been the bane of animal husbandry. How do you take that observation?
Livestock are very prone to diseases; hence the need to constantly take precautionary measures such as administration of vaccines and disease surveillance activities across the farm to prevent outbreaks. Very recently, China witnessed its biggest animal disease that claimed livestock and cost the country billions of dollars because of its flawed surveillance.
So it's important for other pork-producing countries to take adequate disease surveillance and testing programmes to detect these diseases early enough and prevent a fast spread.
So far, our farm partners under our management have taken adequate measures that have seen us not witness any outbreak since our launch in 2018. We expect that with our measures, this would continue to be the case.
What would you consider the most limiting factors to entrepreneurship in Nigeria, especially for youths?
Lack of capital is one of them. Aside that the Nigerian environment is not too conducive and encouraging for budding entrepreneurs, access to funds is one of the biggest challenges for youths in business. Another is the unfavourable tax policies, poor management, corruption, lack of training and experience, poor infrastructure and lack of specialised skills to scale one's enterprise, none of which is insurmountable for a determined person.
How would you rate Nigeria's Small and Medium-sized Enterprises, compared to other countries like Malaysia?
The SME sector is the backbone of major developed economies and an important contributor to employment and economic growth. Malaysia is doing remarkably well when it comes to the business scene. About 98.5 per cent of business establishments in Malaysia are SMEs, which contribute 36.5 per cent to the country's Gross Domestic Product and 65 per cent of the employment. This is impressive. Despite the significant contribution of SMEs to the Nigerian economy (48 per cent), challenges still persist that hinder the growth and development of the sector. Some of the overriding issues are access to funding, lack of skilled manpower, multiplicity of taxes, high cost of doing business, among others. This proves that there is still much to be done.
As an entrepreneur, how did you overcome initial apprehensions, especially funding, and what areas have you exerted your ideas so far?
When I was starting out in business, I had no capital, training or resources to start my journey. The brilliant ideas were there. All that was needed to execute them was finance, which was lacking, but I had to start small and grow multiple businesses over the years till I was able to afford the capital needed to start my current pursuit.
Operation Amotekun: Southwest Govs stole out idea- Ebonyi Govt.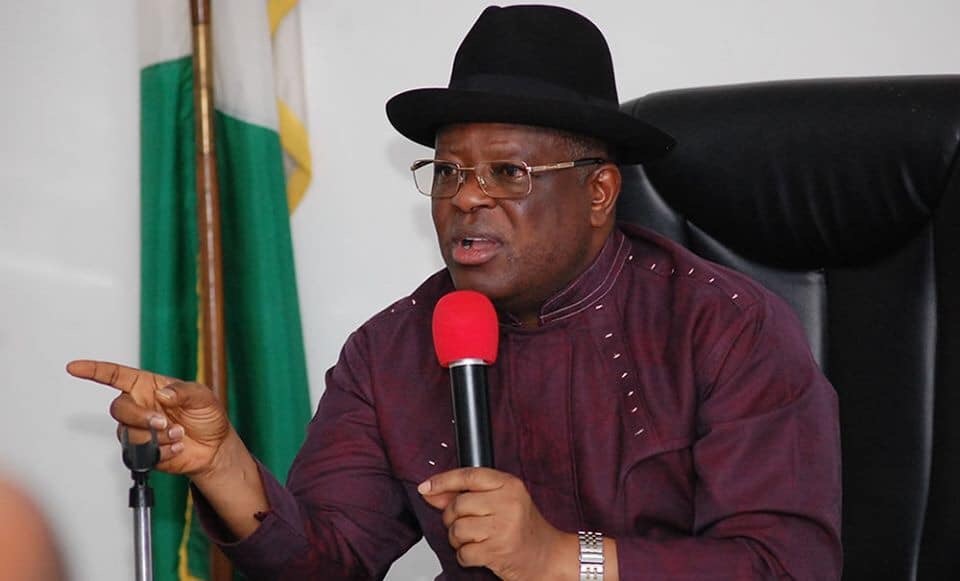 The Ebonyi State Government on Monday said it was the brainchild of Operation Amotekun security outfit in the South-West that was launched by governors in the region last week.
It said governors in the South-West region 'stole' the security idea from it, saying, "When the Governor of Kano State, muted something about this kind of security architecture in the South, recently," he was referring to the South-East geo-political zone, in particular.
According to the State Government, until the launch of Operation Amotekun, last week, governors and leaders of the South-East zone, had had elaborate and far-reaching security meetings on how to curtail insecurity in the region, saying the South-West zone only 'borrowed' a leap from its South-East counterpart, in its establishment.
The Commissioner for Internal Security and Border Peace, Mr Stanley Emegha, stated this in a telephone interview with our Correspondent, in Abakaliki, on Monday.
Emegha, who disclosed that governors and leaders of the zone, last year, appointed Gen. Obi Umahi, to coordinate the security architecture of the region, added that much was being done to mitigate all forms of insecurity in the land.
According to him, by the end of January, the security efforts and plan of the region would have been made clearer. He added that the creation of the Ministry of Homeland Security, in Abia State, was one of the moves being made by stakeholders, to reduce crimes in the zone.
"The launch of Amotekun in the Southwest is what is already in vogue in Ebonyi State, in particular, and South-East, in general. This is so because traces of insecurity like kidnapping, car- snatching, armed robbery, etc are no longer found in Ebonyi State.
"The actual region the Governor of Kano was talking about for this security initiative, is the South-East, not the Southwest. What they have done is they have just copied what is already in existence in Ebonyi. This kind of security strategy is being put in place and has been made possible by the South-East Security Consultant, Gen. Obi Umahi (retd). But we have been silent about it because we are waiting to launch at the right time.
"Security as a technical endeavour, and that was why many efforts of governors of the zone in this regard, had not been made public. Security is a very serious thing. No dull person can be a criminal. Those who go into criminality are smart and intelligent persons. So we downplay what we do because we don't want those we are targeting or fighting to cash in on our strategies.
"This is why we don't disclose some of the things we put in place, in order not to create room for the criminals to strike. Currently, all the happenings in virtual all the Discos in Abakaliki metropolis, are monitored in our server room. Nobody knew when we mounted those cameras and CCTVs."
_Punch
Meet 19-year old Ebube Rebecca Okeke UniLokoja Best Graduating Student – Economics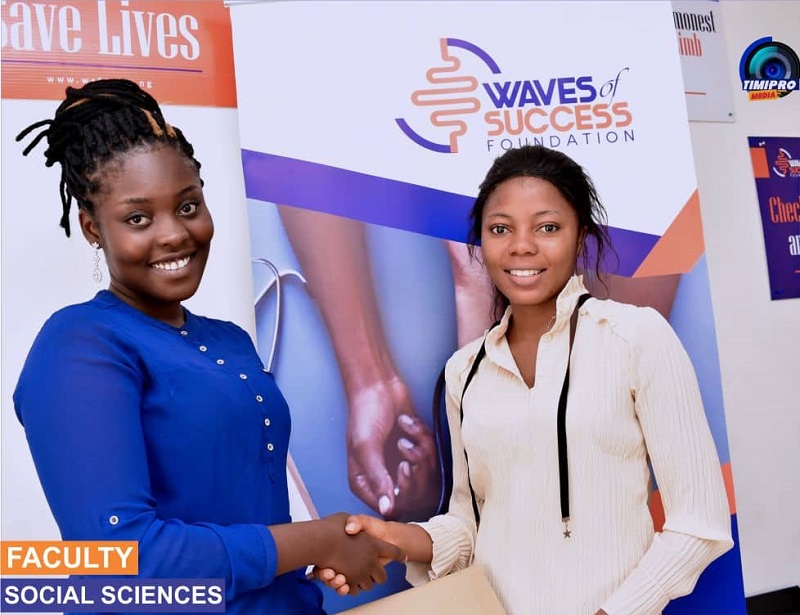 In this era, sorting isn't a way out. If you run out of money, you'll give your body and if they get tired what then do you give? – Ebube
BY: Sandra Ani
Nineteen year-old (19) Ebube Rebecca Okeke has emerged the Best Graduating Students (Department of Economic) and Best Graduating Student from the Faculty of Arts and Social Sciences with a CGPA of 4:71, at the Federal University Lokoja, Kogi State.
She attributed the feat to the mentorship by her mother, hard-work and prayers, stressing that she learnt a lot, not just academically but also about the environment.
GrassRoots.ng has a chat with Ebube…enjoy the dialogue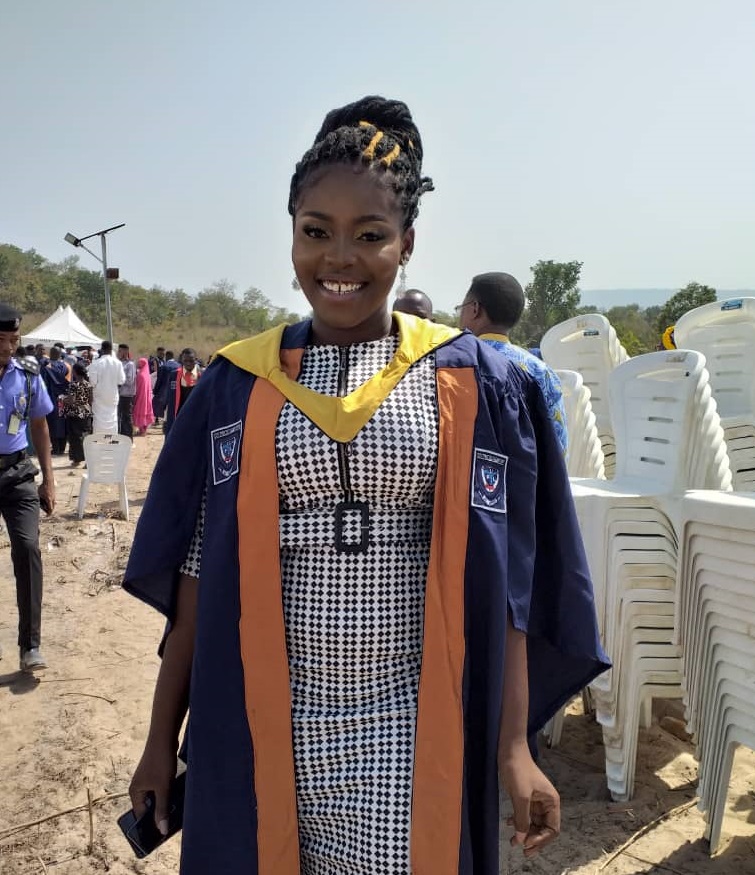 Can we meet you
My name is Ebube Rebecca Okeke, a graduate of Economics from Federal University Lokoja. I am 19 years old and I hail from Enugu State; Isi-Uzo Local Government Area to be precise.
Tell us about this big win of yours
To the glory of God; I emerged the Best graduating student from the Department of Economics and the Best graduating student from the Faculty of Arts and Social sciences with a CGPA of 4:71.
I particularly want to thank God for the grace, wisdom and strength. I also want to specially appreciate my mom; my best friend, mentor, role model and teacher. She thought me the value of hard-work, goal setting and goal getting. I'm grateful mom. To all of my lecturers, the entire staff of federal university Lokoja, my friends and family, Thank you for the support
I started this journey in the year 2015 and made straight A's with a GP of 5.00 during my first semester in the university. That semester was tough and amazing. I learnt a lot, not just academically but also about the environment I found myself and how to make proper and beneficial decisions. I learnt the importance of relationships and diligence too. I made some pretty amazing friends, not just with students alone but with lecturers too and I'm grateful.
Every success story has bumps, but with the help of God, my family and friends I overcame. To everyone reading this, in which ever field you might be in you'll definitely encounter challenges but don't let it stop you, keep pushing.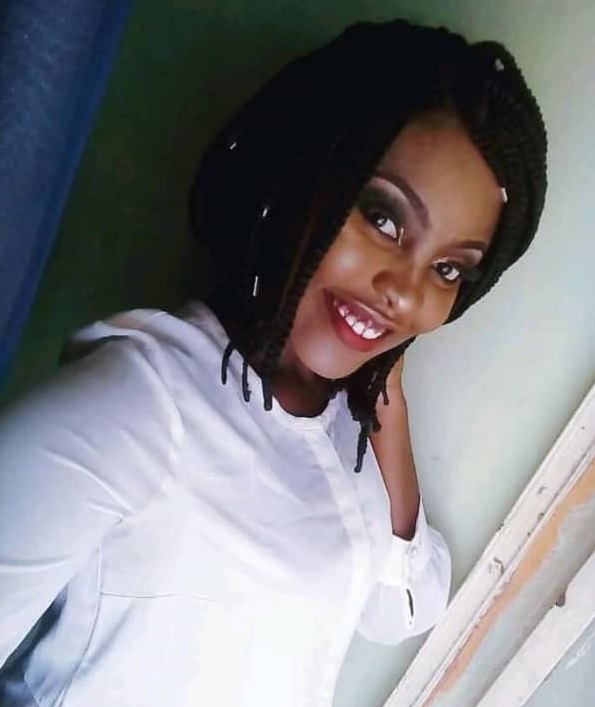 To every student, read like it all depends on you, pray like it all depends on God and get a skill or develop your passion. Improve yourself mentally and other wise. The world's changing, you should too.
How was it like growing up
I had an amazing child hood; went to the best primary and secondary schools; Spring Nursery and Primary school and Harmony Secondary school. Mom was very strict about the kind of movies and TV shows I watched; my social media activities and all that. It was annoying then, but now I'm grateful
Was there a time when teachers or mom had to force you to read?
Teachers; No. Mom; No. She basically just encouraged me, advised me and helped me through it. She was my lesson teacher. We did all my assignments together. During my undergraduate days, there were courses I didn't really understand like Philosophy, Mom would read them and make notes/summaries for me.
In this era, some students believe it's all about sorting, how can one stand out?
In this era, sorting isn't a way out. If you run out of money, you'll give your body and if they get tired what then do you give? Be diligent, don't give the lecturers to put a negative tab on you. Attend classes, write all of your tests and assignments and submit on due dates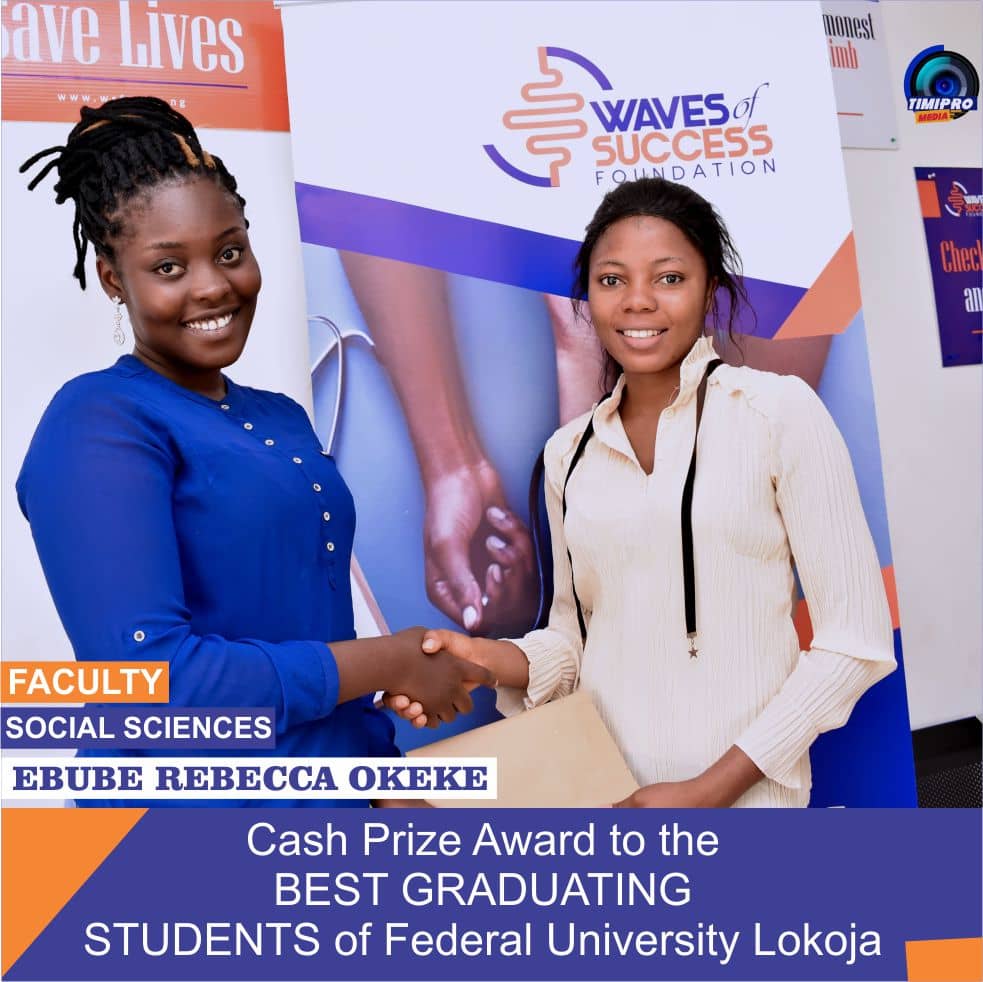 What's your next plan?
To begin the real journey towards greatness. To start living and working towards my dreams and make impacts.
Congratulation, Ebube.
Thank you so much for this great opportunity and the feature.