Sophos adds endpoint detection and response to Intercept X Advanced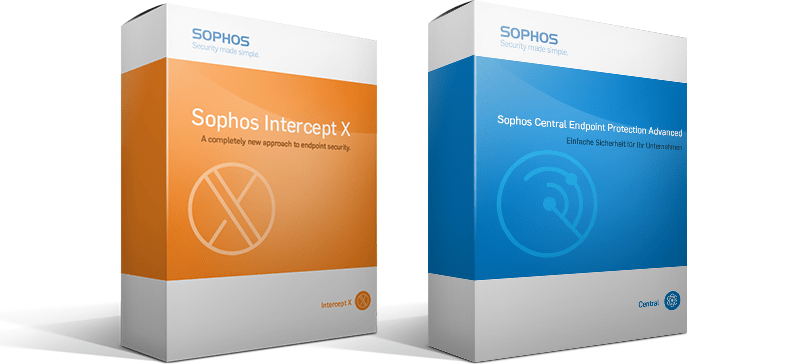 New Threat Investigation and Response Capabilities with Deep Learning File Analysis and On-Demand Access to SophosLabs Intelligence Database
Sophos, a global leader in network and endpoint security, today launched the latest addition to its endpoint solution portfolio, Intercept X with EDR.
Powered by Sophos' deep learning neural network, which is trained on hundreds of millions of samples to look for suspicious attributes of malicious code to detect never-before-seen threats, Intercept X with EDR provides organizations with broad, expert analysis of potential attacks by comparing the DNA of suspicious files against the malware samples already categorized in SophosLabs to enable them to identify and respond to suspicious threats more quickly.
Until now, effective investigation and incident response has only been achievable in organizations with a dedicated Security Operations Center (SOC) or specialized IT security team trained to hunt and analyze cyberattacks.
With Sophos Intercept X Advanced with EDR, businesses of all sizes and those with limited resources can add threat tracking and SOC-like capabilities to their security defenses, reducing the time criminal hackers can hide in their network.
With a single click, IT managers have on-demand access to curated intelligence from SophosLabs, guided investigations into suspicious events, and recommended next steps.
To maintain full visibility into the threat landscape, SophosLabs tracks, deconstructs and analyzes 400,000 unique and previously unseen malware attacks each day in a constant search for attack novelty and cybercriminal innovation.
By providing access to SophosLabs data, IT managers of all skill levels have first-responder forensics at their fingertips to best determine if and what types of attacks are happening.
"'Am I under attack? Where is the attack taking place? How do I react?' IT managers regularly face these time-sensitive questions, but without a SOC or trained security experts who know how to analyze potential threats, interrupting a cyberattack in real-time is very difficult," said Dan Schiappa, senior vice president and general manager of products at Sophos.
"The sheer volume of malware, frequency of attacks and wide availability of toolkits on the dark web have made EDR capabilities necessary to every business – especially those with limited IT security resources. Sophos is providing the equivalent of a team of global cybersecurity experts and access to the rich knowledgebase SophosLabs has about the reputation of files and other information collected through terabytes of malware analysis. IT managers can now quickly analyze and trace attack pathways without needing to reverse engineer files."
Once cybercriminals get a foot hold, they use multiple attack methods to escalate privileges and advance step-by-step. With Intercept X Advanced with EDR, IT managers can see if an attacker is moving laterally, and leverage the anti-ransomware and anti-exploit capabilities in Intercept X, the industry's most sophisticated endpoint prevention solution. Sophos Intercept X with EDR is integrated with Sophos Central, a cloud-based unified console for managing Sophos' portfolio of products, allowing end users and Managed Security Partners to make decisions based on EDR intelligence from a single pane of glass.
"EDR initially evolved as an enterprise discipline, typically requiring a team of skilled security analysts to use it to best advantage. Organizations looking to add EDR need to consider how they are going to integrate the technology into their overall security strategy, so triaging and remediating potential incidents is easier and more effective," said Scott Crawford, information security research director, 451 Research.
"Sophos has focused on creating EDR tooling that is simple to use, affordable and integrated as part of its Intercept X endpoint product. This should give organizations added visibility for threat response. Together, these security components can provide businesses with more control over their own networks and help improve defenses against today's cyberattacks."
"In addition to technology, it is equally important for customers to have education as part of their overall security strategy. Our small to medium sized clients need tools that provide information about what threats happened, where and how they got in, and how to fix the problem, so the attacks don't keep happening over and over again," said Nick Beardsley, chief solutions architect, TeamLogic IT, a Sophos partner and managed security provider based in Woburn, Mass.
"There's always a lot of leg work that goes into examining the root cause of an attack – our customers don't have the time, budget or expertise to threat hunt, and they don't always understand why they need to do it. Even if they do see the value, their budgets don't let them come close to having an in-house threat intelligence team like SophosLabs or a dedicated SOC.
"The ability to access SophosLabs research through Intercept X Advanced with EDR, allows us to show our customers why anti-virus or a single security product alone is not enough and to better explain how the attacks are happening, so they don't make the same mistakes".
Nigerian Senate Confirms Appointment Of CBN Governor Nominee Yemi Cardoso, And Four Deputies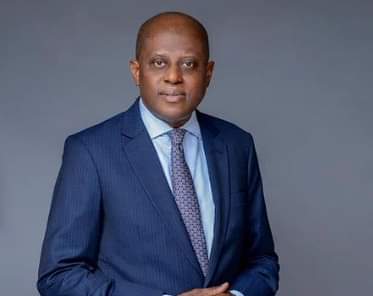 The Nigerian Senate has confirmed the appointment of Yemi Cardoso as the Central Bank of Nigeria (CBN) governor and four others as deputy governors of the apex bank.
Their appointment was confirmed after their screening by the upper legislative bodytoday September 26. The deputy governors who were confirmed are Emem Nnana Usoro, Muhammad Sani Abdullahi Dattijo, Philip Ikeazor, and Bala Bello.
"The nomination of Olayemi Cardoso is hereby confirmed as governor of the Central Bank of Nigeria (CBN)," Senate President Godswill Akpabio said
Before their confirmation, the nominees had answered questions on matters related to economic and other policies. During the screening, Cardoso promised to embrace compliance, assuring that under his leadership, the apex bank would remain apolitical.
"I believe that the Central Bank under our watch will have no choice but to embrace a culture of compliance. We will not wait for oversight to come and tell us what to do. We will ensure that by the time the system is passing through us, we catch it and we deal with it," said Cardoso who promised zero tolerance for abuse of compliance. That is a cultural shift, a change in mindset, but we will make sure it happens," Cardoso said
CBN confirms Emefiele's Resignation As Cardoso Assumes Office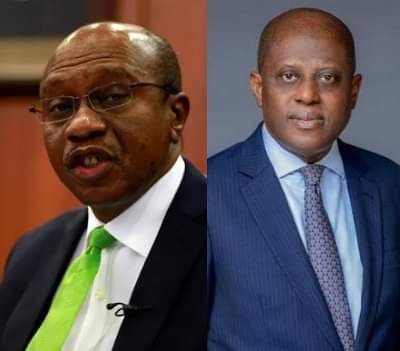 Olayemi Michael Cardoso who was recently nominated by President Bola Ahmed Tinubu, as the acting Governor of the Central Bank of Nigeria CBN on Friday, September 22, 2023, pending his confirmation by the Senate. A statement released by the apex bank says Cardoso's assumption follows the resignation of the immediate past governor of the bank, Godwin Emefiele,
The statement added that the Deputy-Governors-Designate of the bank have also assumed duty, in acting capacities, sequel to the formal resignation of Mr. Folashodun Shonubi, Mrs. Aishah Ahmad, Mr. Edward Lametek Adamu, and Dr. Kingsley Obiora as Deputy Governors of the CBN.
''Dr. Cardoso and his colleagues subscribed to the relevant oaths of office at a brief ceremony held at the Bank's Head Office in Abuja, on Friday, September 2023, and have since settled down to the task of administering monetary and financial sector policies of the FederalGovernment."
An Economic and Development Policy Advisor, Financial Sector Leader, former Chairman Citi Nigeria and Commissioner for Economic Planning and Budget in Lagos, Cardoso brings over three decades of managerial experience on board. He is an alumnus of Aston University, Birmingham, United Kingdom, where he studied managerial and administrative studies. He also holds a Master's degree in Public Administration from the Harvard Kennedy School, United States of America.
It will be recalled that Dr. Cardoso and his colleagues were appointed to their respective positions at the Bank on September 15, 2023, subject to their confirmation by the Senate.
Federal Government To Stop Fuel Importation In February 2024 – Minister Of State For Petroleum Resources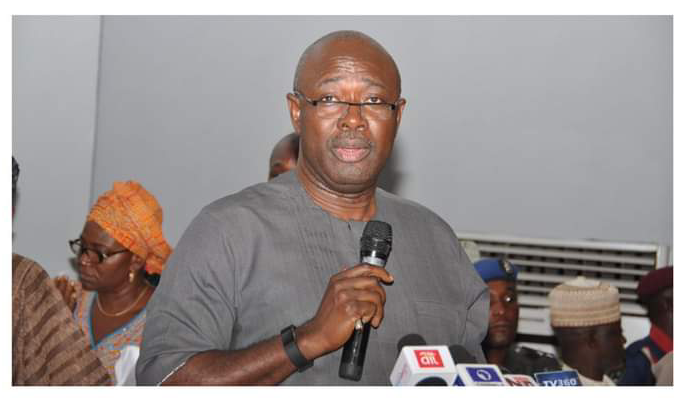 The Minister of State for Petroleum Resources, Oil, Heineken Lokpobiri has said that the federal government will stop fuel importation in February 2024.
Speaking during a working visit to the Port Harcourt Refining Company in Eleme, Rivers State, Lokpobiri stated that Port Harcourt refinery would commence operations before the end of 2023, precisely in December, while Warri refinery which is also undergoing rehabilitation and will start refining petroleum products by February.
The Minister who expressed happiness with the level of work done at the Port Harcourt refinery, said the $1.5bn rehabilitation work will ensure that the facility refines up to 60,000 barrels of crude per day when completed by the end of 2023.
Lokpobiri said the essence of the inspection was to ensure the timely rehabilitation of the Port Harcourt Refinery and the completion of other refineries in the country at the scheduled dates.
The Minister said;
"The essence of today's inspection is to come see the extent of work done at the Port Harcourt Refinery and we are happy with the level of work done here.
"From what we have seen here, we believe the project will be completed as scheduled. The Port Harcourt Refinery will come on board fully by the end of this year, 2023. Warri will start operating by the first quarter of next year and then, Kaduna will come on stream towards the end of next year.
"The Port Harcourt Refinery when completed is expected to produce about 54 to 60 barrels per day, while Warri refinery when it comes on stream by February, 2024 will produce 75 barrels of oil per day. If we add that to Dangote refinery we will be able to stop fuel importation and Nigeria can now have the benefits of full deregulation.