When claiming right proves too expensive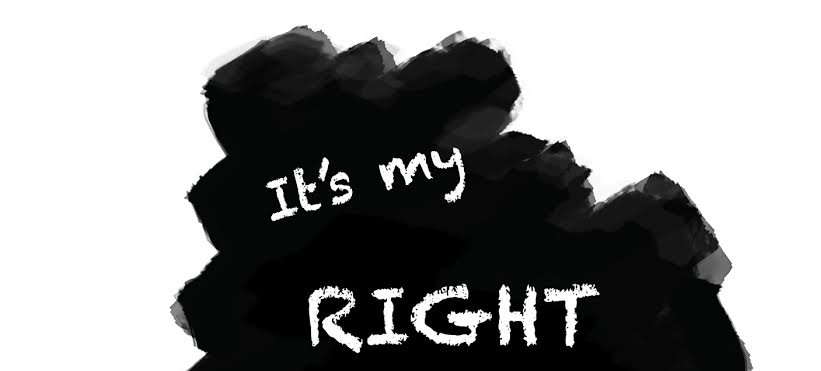 -A little lesson from my father

By Osy Agbo 
My father was your quintessential man of wise words. Do please feel free to label me with bias though. In those few moments when he found time to spend with ​​his children ,he always made sure to leave us with memorable life lessons. Those pearls of wisdom got passed down usually in the form of Igbo folk tales shared around the fireplace after dinner. In this one instance, it was the story of a man and his wife who had some little misunderstandings that ended up with disastrous consequence.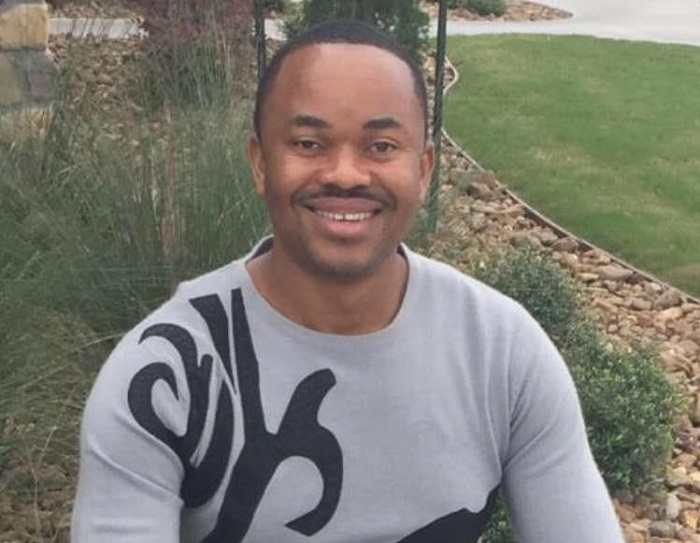 Though the man was right in his own way according to the story, in the end he lost not just his wife but his entire family. He had insisted on claiming his right while ignoring the bigger picture of family unity and his ultimate happiness. In the end, dad posed the question; "Would you rather be right or be happy?" It was a such a sobering lesson that I have kept close to my heart till this day.
I suspect that a good number of you at some point might have been dragged into that trivial and unnecessary exchange with someone that left you with huge regrets just moments later. A couple times in the past, I have. You held your ground firmly believing to be on the right. In the end, a highly cherished relationship became deeply strained and in some other instances you even got seriously bruised in the process. Few days before Christmas I witnessed the most scary road rage in human history.
Early that morning, my family and I were on our way to Ikeja airport, a less than five miles drive from our hotel room. Being that one was already familiar with the crazy and chaotic Lagos traffic, we started out a good two hours earlier than our scheduled departure, just to make it on time. Right in front of us was the driver of a fairly new Toyota 4Runner. He was a young man and I believed should be somewhere in his mid-twenties. In the midst of a long stack of vehicles waiting impatiently to make it through, he quickly dashed forward, maneuvering his way to block off an 18-wheeler attempting to cut through the line of traffic. Though he was right about everyone following the rules and angry at the errant driver just like the rest of us, it was such a deadly stunt that he excaped being totally crushed beyond recognition by the whiskers. Everyone watching was visibly shaken and the driver was beyond terrified. I was super thankful that my little ones were spared of what would have been a horror movie on the eve of Christmas . No amount of image laundering by me would have been able to convince them about the beauty of Nigeria and her people. Thereafter, I reflected on what had happened and how close we were to loosing many innocent lives. It reminded me of the famous lines about William Jay:
"Here lies the body of William Jay
Who died maintaining his right of way
He was right, dead right as he sped along
But he is just as dead as if he were wrong".
We all have met the likes of William Jay. He will debate you to a standstill at every opportunity, delivering sharp counter punches and poking holes in all your submission. He will stop at nothing to prove that he is right and in the end wears you out. You cave in feeling battered and ridiculed in the process and never forgets the way he made you feel. You may have all encountered him. Or maybe you were him that time it mattered more to prove your point than show respect to others and build bridges of better relationship.
A lot of people have relied over the years to get the job done on the strength of the intellect and superior argument. Whereas those are very essential , simple psychology sometimes proves a little more useful. Of course no one said it's most important but just more useful.
Human ego is so fragile and sometimes suffers irrepairably when fractured. A fractured ego hardly forgives and is less receptive to friendly overtures. Whereas one does not advocate to compromise on solid principles, in many instances it may not be as important to be right than to live a happy life.
Would you rather be right or be happy?
Happy New Year from our family to yours.
Osmund Agbo MD, FCCP
​Adams Oshiomhole: The giant with feet of clay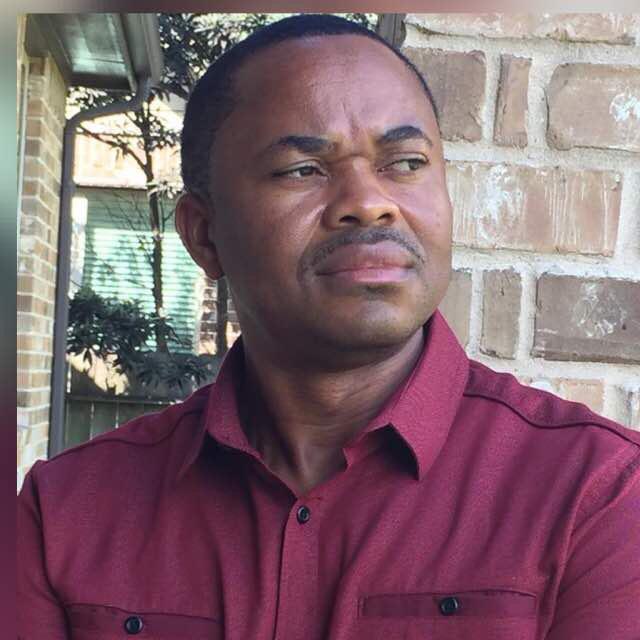 BY: Dr. Osmund Agbo
Who could have predicted that the enormous, dazzling statue with feet of  baked clay that Daniel prophesized to the King of Babylon, Nebuchadnezzar is indeed a sixty-eight-year-old diminutive figure from Iyamho, Edo state. This khaki aficionado, who was t​​he hero of organized labour in the early part of my adult life, is now the poster child of Nigeria's transactional politics.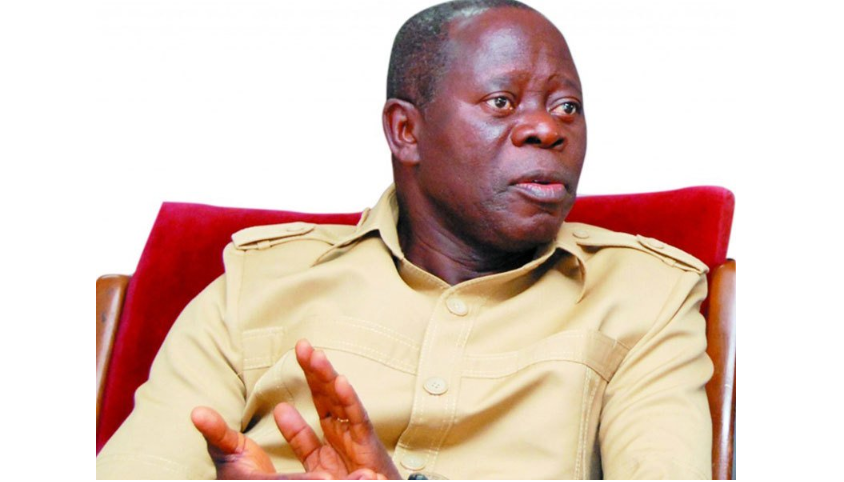 The year 2023 is still a little farther down the road, yet the APC circus is already out in its mesmerizing glamour. This time, It came packaged with a full compliment of conviviality. One of the bullwhip crackers in the Dog and Pony show, Adams Aliyu Oshiomhole is not a happy camper. The ruling party's shenanigans stopped him in his track and a whole lot of us are not unhappy.
A celebrated labour leader, a two-term Governor, one of the longest surviving national chairman of a ruling political party in Nigeria. His country home is a mouth-watering earthly paradise, complete with Olympic size swimming pool. Adams heralded his grand entry into the world of the Nouveau riche in May 2015 when he imported his trophy wife Lara, all the way from the island of Cabo Verde.
For a man who once was going street to street, sewing torn clothes just to eke out a living, life didn't turn out bad after all. The only problem is that while reveling in his new found status, Adams ditched the very people that cheerleaded him to stratospheric success. He must now incur the wrath of Edo god, Osanobua.
Adams got his big break as a union leader in 1982, when he was appointed the General Secretary of the National Union of Textile Garment and Tailoring Workers of Nigeria. It was a 75,000-member strong workers union at the time.
Speaking out forcefully on behalf of a tribe of workers who were being short-changed by their company's chief executives, the rise of Hurricane Adams as he was once referred to by a popular commentator, was meteoric.
To burnish his credentials, he would later leave for UK and enrolled in Ruskin College where he majored in both economics and industrial relations. Upon his return, Adams attended the National Insitute of Policy and Strategic studies, Kuru and later had a brief stint at Harvard University's Kennedy School of Government.
Armed with strong credentials and a knack for effective mobilization, he was elected first deputy president of Nigerian Labour Congress in 1988. About a decade later, precisely on January 28, 1999 he became the substantive labour leader. One of his landmark achievement during his tenure as NLC president was the successful negotiation of a 25% wage increase for public sector workers during the Obasanjo administration.
He also led labour to a couple of industrial actions meant to pressure the Nigerian government into improving public sector working conditions. In 2009, he was rumored to have been abducted by men of the State Security Services. For a big part of the nineties, Adams was the darling of labour movements and became the face of the Nigerian workers' struggle. His leadership profile continued on an upward trajectory.

When in March 20th, 2008, Edo State election tribunal nullified the election of Prof. Oserheimen Osunbor and declared Oshiomhole the Governor, the mood in the state that prides itself as the heartbeat of the nation was ecstatic. It was God's answer to a festering political problem of godfatherism in that part of the country.
It was unprecedented at the time that a candidate personally handpicked by late Chief Tony Anenih, Mr. Fix it and the godfather himself could suffer such a devastating blow.
Mr. Oshiomhole went on to declare the concept of God fatherism dead in Edo, choosing to do so at no less a place than the palace of Oba of Benin. But that was our good old Adams of yesteryears. The new one had undergone a complete metamorphosis and is now utterly unrecognizable.
The problem started shortly after Governor Obaseki was sworn-in and Adams wished to continue to run the show in Edo state as the de factor ruler. He believed he placed the new governor in his position and so Godwin Obaseki and the people of Edo state were beholden to him. When Obaseki refused to dance to his tunes, the APC party machinery under Oshiomhole was quickly mobilized for a fight.
It was such a nasty and long drawn battle that ultimately forced the exit of a sitting Governor out of the party under whose platform he came into power. A pure Machiavellian politics at its most primitive form. It seems like Adams Oshiomhole has become the very devil he fought as a candidate for governor of Edo state just few years earlier.
He is now wishing us selective amnesia into believing that the wonderkid he sold passionately to Edo people in 2016 is now a monster.

The events of the past few weeks however, have been pretty sobering even for the Omo 'kpanabiewho(one man like a nation) of Auchi kingdom. The same could also be said of his friend and mentor, the Jagaban himself.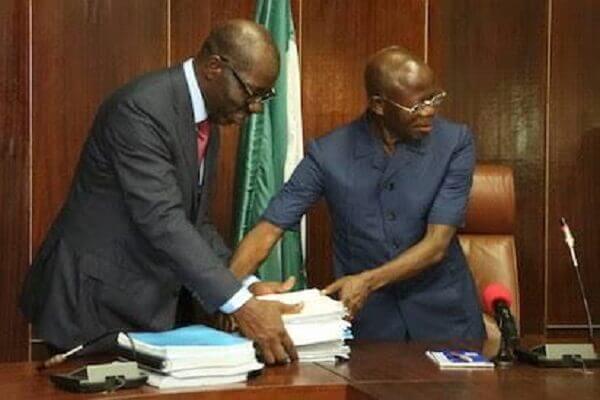 When you sow the wind, you sure will reap the whirlwind. Both may have learnt a lesson or two on the vanity of life and the ephemeral nature of power. Adam is now forced to heed the wise words of Confucius:
"Before you embark on a journey of revenge, dig two graves."

Dr. Osmund Agbo is the President/CEO of African Center for Transparency.
Governor Ugwuanyi: The Man in the Arena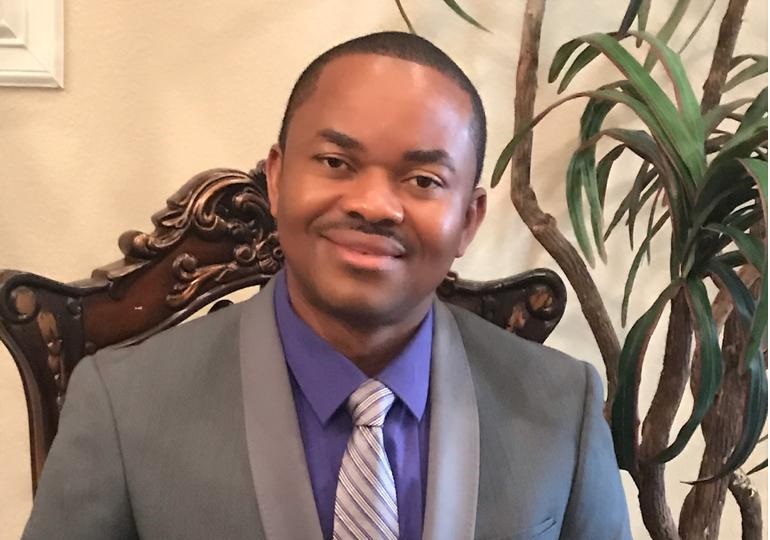 By Osmund Agbo
This essay was inspired in part by a heated exchange I had with a good friend of mine few days ago. The subject of the kerfuffle was a report published by the National Bureau of Statistics that showed Enugu as one of the only two states in the southeast with poverty rate higher than the national average.
With the rate standing at a dissapointing 58.13%, the coal city state is only fairing slightly better than Ebonyi with 79.76%. 
In some way, we might understand a bit why the two are lagging behind other sister states with the advantage of an earlier exposure to western civilization.
But to be clear, it is jarring to even contemplate that any state in Igboland with our legendary spirit of enterprise could fall into such a pitiful category to say the least. Someone once joked that the rank and file of IPOB are mostly populated by an army of barely literate and perennially jobless youths.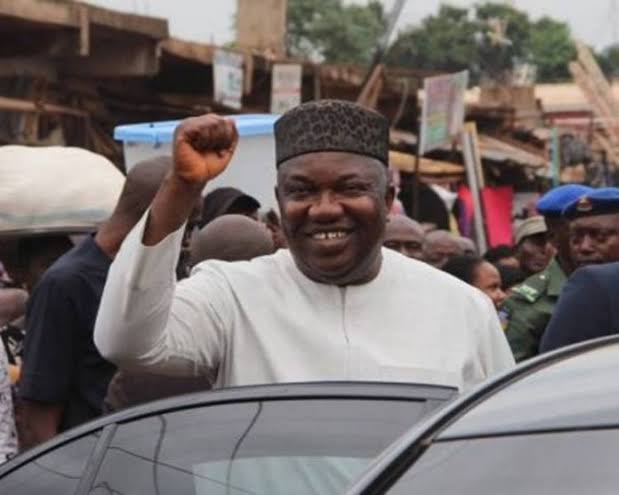 That in essence means that our very republican Southeast Nigeria also habours her own equivalent of the Almajiris that could readily be exploited for political gains. This is not only shameful but utterly inconceivable and could only be explained by lots of years lost to the locust.
As the chief executive officer of the state, I could see why a governor may share in the blame. However, in my friend's warped world, every fly that dies in Enugu got to be Ifeanyi Ugwuanyi's fault and nothing could be further from the truth.
When you call the governor a despot or use such unflattering word like arrogant, one could only conclude that you either haven't had the opportunity to get to know the man or just making a conscious effort to malign his person. In my opinion, he is arguably the most humble political leader of his stature you will ever meet, dead or alive.
To my friend's point, the sobering NBS report is not the news we both wanted to hear of our beloved state. It is however very hard to imagine that the actions that precipitated such ranking were taken only these past few years of this administration.
You don't need to be a Harvard-trained policy and strategy expert to decipher that the effects of long term fiscal policies/planning or the lack of it, takes years upon years to materialize. Any suggestion to the contrary is not only disingenuous but outrightly mischievious.
We had pointed out in more than one occasion that what Ndi Enugu need now is not to be trapped in a cycle of endless blame game that saps every productive energy there is. What is required at this moment is for all stakeholders ( government, citizens, private sectors) to come together and queue behind a solid neo-economic blueprint to face the fiscal challenges that lie ahead. A good way to start may demand that the Governor and his team come up with both short and long term economic goals.
Optimizing our agricultural capabilities needs a special mention in this regard given that it's one of the least capital intensive venture with the highest  potential to spur growth in a very short amount of time. It will also help mobilize a sizable proportion of our young people who are either unemployed or underemployed.
According to the NBS data, none of the five Southeast states made it to the top ten in terms of tax revenue generated in the first half of fiscal year 2019. This is quite disconcerting given the dwindling federal allocation to the states. Enugu will need to double down on her IGR effort to be able to pay her bill and stay solvent going forward. 
It's worthy of note however, that the state under Ugwuanyi is one of the early adopters  of Treasury Single Account (TSA) as well as direct bank lodgment system. This has reflected positively on the IGR figures of the state which has risen progressively from about N14 billion in 2016 to N22 billion in late 2018. It also helps that the governor chose Prince Emeka Odo, a seasoned technocrat who had spent many years in the banking sector as the Chairman of the State's Internal Revenue Service (ESIRS).
Industrialization is another area that needs great attention. Enugu State like others in the Southeast needs as a matter of urgency an agressive plan for rapid industrialization. This is not just a matter of necessity but the only way our region will continue to meet the economic challenges of the future in a post oil Nigeria with restructuring on the horizon. We made this case passionately in our widely circulated open letter to the Southeast Governors published in the Sun newspaper of Monday January 27th, 2020.
The Ugwuanyi administration should lead the charge and position Enugu as a favored destination of new capital. By this we are not suggesting to go back to the old days of state run enterprises like AVOP Nnachi or Aluminium factory at Ohebe-Dim both of which proved to be monumental failures.
The role of the government should be limited to creating a conducive environment as well as provide the regulatory oversight necessary for the private sectors to thrive. States in the western world have utilized different kinds of tax incentives and methods designed to cut through the red tapes in an effort to attract potential investors.
Other measures that will help arrest our fiscal challenges would target reduction in cost of governance with its suffocating impact on our regional economy. A spending pattern that is biased against capital projects is inimical to growth and development and invariably promote wastages and inefficiency. In the same vein, tackling the crippling influence of pervasive identity politics will help field our best eleven in leadership positions. This is very crucial to our success. Human capital development is without doubt a very important area to pay attention to if we are to stay competitive in the emerging global economy.
Those are the issues Ndi Enugu need to be focusing on. This kind of discussion I believe would yield more dividends than launching a barrage of ad hominem attacks against the the person of the governor or his administration. Such has a tendency to distract us from facing the serious business of the day. We have seen quite a few of such lately and it's incumbent upon everyone of us to play our little positive part where possible to improve the fortune of our state and our people.
Freedom of speech is so paramount to the working of a democracy which is why it was the first out of the ten amendment to the United States constitution( the Nigerian presidential system by the way was modeled after it) as ratified in 1791. The framers knew that the health of a republic is dependent on the right of her citizens to freely express an opinion without fear of retribution. That said, your right as a citizen ends where another person's own begins. The implication of such being that when you go about throwing innuendos and assasinating characters even if it's that of elected officials, the law doesn't offer you such a protection.
We should as a matter of necessity begin to practice constructive criticism and at the same time fight the temptation to go personal. For in the end said Theodore Roosevelt:
"It is not the critic who counts; not the man who points out how the strong man stumbles, or where the doer of deeds could have done them better. The credit belongs to the man who is actually in the arena, whose face is marred by dust and sweat and blood".
It is our sincere hope that we all join hand and stay focused as we tackle the onerous task ahead. God bless ENUGU state and may our future be worthy of our dreams.
Dr. Agbo is the President/CEO of the African Center for Transparency.
Religion is Africa's Trojan Horse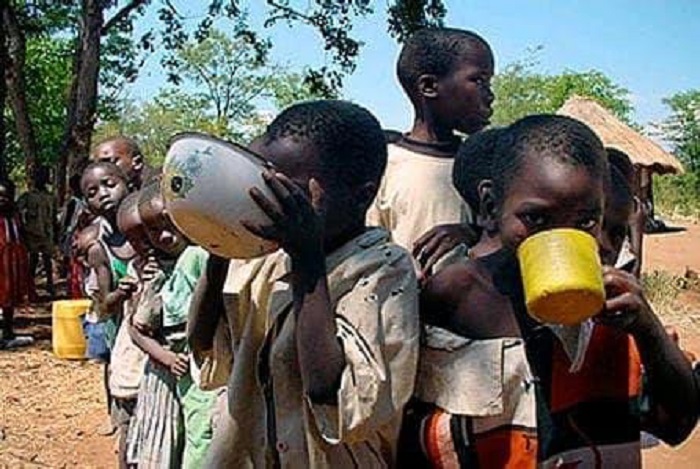 By Osy Agbo
There is no reason not to eulogize western civilization having saved Africa from her primitive pre-colonial past. An Africa which though still trapped in a nonremedial cycle of crippling poverty and excruciating underdevelopment, no more kills her twin children or sacrifices her people to the gods.
The one little problem remains that at a time when the colonial powers were working really hard to save us from those vices using the instruments of Religion, they held the strongest of our young men and women with arms and feet bound in chains, thrown into the middle of the ocean while waiting to ship to a land far removed from home.
So in the end, Africa's children still managed to get dehumanized and brutally murdered. Just that the killing fields were located in the plantation fields of Europe and the Americas, under the scorching sun.
Which begs the question, was Religion introduced to Africa for its spiritual value or was it just an effective tool to help the colonialists in their conquest?
I for one, don't have all the answers but what is not in doubt is that countries that escaped colonialism and so weren't gifted with the western style religion tend to fair much better in today's world. If in doubt, just look around, and am not even talking about the far away China. You just have to look at Ethiopia close by and compare her to the rest of the nations of Africa. Same African people with different mindset and yes, very different results.
One of the reason why Nigerian government is unable to contain the virus that is Boko Haram insurgency remains largely do to the existence of an inexhaustible supply of uneducated, jobless, hopeless and hungry group of people called Almajiris. The Almajiri is an Islamic educational system that encourages parents to give up their responsibilities to the attached Islamic school.
Even if you were to concede that the goal is to raise pious kids who will follow on the footsteps of Prophet Mohammed, you still find that the working of the system is a study in unconscionable child abuse and neglect. The system unleashes thousands of young people unable to count the first ten letters of the English alphabet and daily moving around in the streets begging for what to eat.
I have often wondered where that concept originated from given that we are not aware of its existence in countries where Islam is even the State religion. If such practice does not exist in Saudi Arabia, whose idea was it to raise an army of homeless people with a limitless capacity to be exploited for evil in the name of religion? Of course we know the answer. But today, it's not just about Almajiris and Boko Haram. It's about a continent that has turned religion on its head in a self-defeatist mindset.
In the book of Genesis, the bible reminds us that God created us in his own image and likeness. If you believe that to be the case, then you should know he expects us to live not just any kind of way but in a manner that reflects a sense of peace and purpose. In order words it was the almighty's grand design to make his children a spiritual being.
Religion on the other hand is a totally different matter and God in his infinite wisdom didn't find it necessary to create one. Humans did.
The very essence of Religion is to fulfill humanity's aspiration to unite as a group of people under the same values and belief in other to facilitate their collective and individual communication with a superior being. Fact.
The problem is that there is a disingenuous effort on the part of some faith leaders to try to equate Religion with Spirituality and nothing could be further from the truth.
The later is your destination whereas the former is a vehicle designed to take you there. Religion therefore is meant to facilitate our Spiritual experience. The bigger question is if indeed that promise holds true in today's world? Well, maybe in some cases but I will submit to you that there is nothing spiritual about the murderous religious sect called ISIS.
You must know that the world has witnessed too much deception, stealing and savagery by men that dress up in immaculate white robes preaching prosperity every Sunday morning. We are all too familiar with folks who lost their lives in the hands of those that answer to the muezzin's salat calls five times a day. Those are all religious people.
It's impossible to have an honest discussion about Africa's intractable sectarian violence and extremely poor economic performance in the global stage without recognizing the ignominious role played by religion. Though the two major religions practiced in the region originated from outside of the continent, our practice of it is so remarkably different that you begin to wonder if we imported a counterfeit.
In spite of all the issues raised above, there is no denying the fact that religious bodies in many instances have played a crucial role in shaping our society as a force for good. Both Christian and Muslim charities have lifted the downtrodden and attended to the sick and dying children all over the world during a time of war or peace which is highly commendable. But that right there is human spirituality at work and not necessarily because of religion.
There are atheists and agnostics who had done more and even gone ahead to adopt the service of others as a creed of their very own existence.
Of course am pretty sure the topic of this discus may sound very controversial to many or even outrightly scandalous to some. But am lucky enough to reside in a space where my safety and freedom to pen my thoughts is not in the least threatened. I do not have to worry about a certain Sheikh issuing a fatwah over my head or face the vitriol of "Men of God".
Today we will challenge Africa to a new cultural paradigm. There is no better time than now to cut loose from the shackles of religion and join the rest of the civilized world in emphasizing spirituality. A renewed African spirituality will change our mindset as well as define a new set of goals and values. With that we will rise up and shine bright in God's mighty image and then proceed to liberate ourselves and our people from the pangs of hunger and poverty.
Osmund Agbo, MD, FCCP writes from Houston