Sanusi Lamido Sanusi: An unlikely activist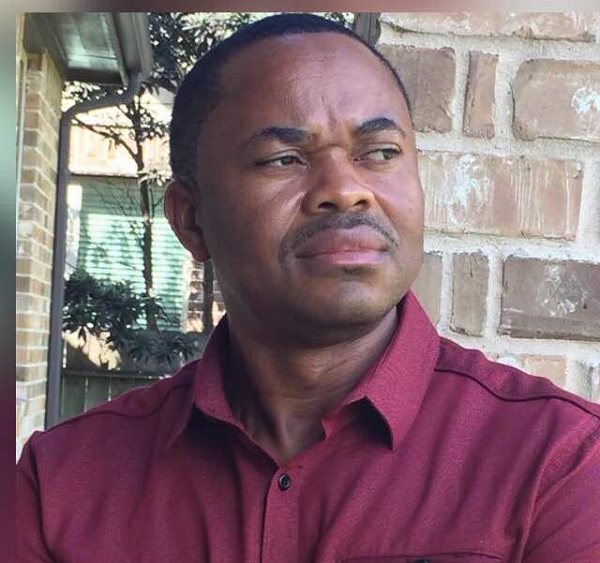 By Osy Agbo

When on February 7, 2015 Sanusi Lamido Sanusi was crowned the 14th Emir of the ancient city of Kano, no one could have predicted that a little known talakawa would someday become his nemesis. But that talakawa later became governor and with it came enormous power and overbearing influence. It was however, unprece​​dented that the former CBN governor would be so foolhardy to ignore the rich lessons of history. Not especially when he took on the regnal name, Muhammad Sanusi ll.
How could he claim to be unaware of the fate that befell his once powerful grandfather and the 11th Emir,Muhammadu Sanusi I.
He has been around long enough to realize that ours is a society trapped in primitive civilization. The rulers of our country run a shameless authoritarian regime that makes no pretension about the hatred for contrary views. Your choice is to either queue behind a long line of yesmen or face isolation and total annihilation.

The older Sanusi was the first to learn this lesson the hard way. When he fell out with the late Saduana of Sokoto, the political colossus of his time, the later was not afraid to show who wore the pants. The result was the dethronement of his royal highness in 1963 and subsequent confinement in Azare. It didn't even matter that both the Emir and Ahmadu Bello belonged to the same ruling house of the Sullubawa clan and that they were in fact cousins.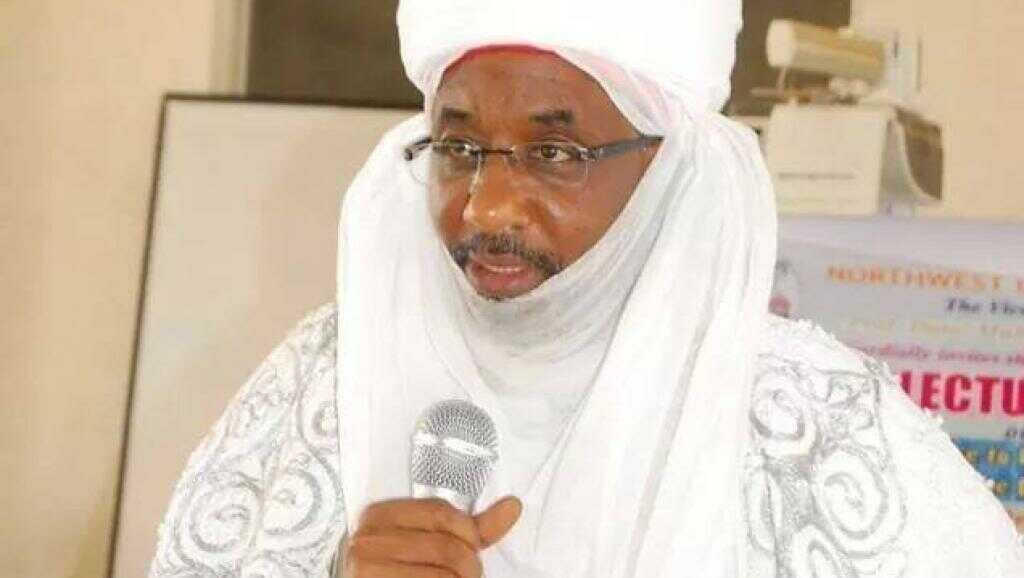 Anyone who had paid a close attention to Kano politics probably saw this coming. There has been no love lost between the royal father and Abdullahi Umar Ganduje, the state Governor. A battle for the soul of Kano was at the epicenter of this crisis.
The fight was squarely between Gov. Ganduje on one hand and his former boss and political heavy weight, former Governor Rabiu Musa Kwankwaso. In this war, you can either be for or against. Even the second most powerful Islamic leader in Nigeria got sucked in. Problem was SLS is not the type to sit on the fence and not share his thought. And his thoughts often ruffle feathers.
Gov.Ganduje was seriously rattled during his recent campaign for re-election. Even when he was finally declared the winner, his victory was challenged all the way to the Supreme Court by his main rival and Kwankwaso's son-in-law, Abba Kabir Yusuf. But as you would expect, no weapon fashioned against the anointed shall prosper.
Together with Gov. Yahaya Bello of Kogi state, the duo belong in the exclusive club of Baba's anointed sons. They operate under a different set of rules or no rules at all and like Ceasers's wife are above board. In the end he still made it even with all the irregularities reported in that election. It is now his turn to show all who the real boss is.

On March 9, Emir Sanusi woke up like every normal day in his private residence of Gidan Rumfa. With no papers served,he would later hear the news of his summary dismissal like everyone else. Before long however, a contingent of police, military, and other security operatives dressed in full combat gears stormed the palace and whisked him away. As would be expected, Nigerians were evenly divided in their opinion of what happened. To his teeming supporters, he is a hero. A rare blue blood determined to use his privileged position to better his society, our society.

There were also peddlers of the theory that he is being groomed for the presidency after Buhari and that his current travail is just a small script in that grand design.
In other words, they suggested he was willing to relinquish his coveted position in pursuit of what would be at best a wild political gamble. How arsinine! But this is the level that ethno-tribal and religious distrust in Nigeria has degenerated to. It's almost impossible not to view every action or event through the prism of conspiracy.

There was also a sizeable group of people who were fiercely critical of his actions. To them he should have been wise enough to keep his mouth shut and continued to enjoy the spoils of his highly priveledged status.
A friend once told me that Africans especially Nigeria are incapable of replicating the Arab spring.
He argued that whereas in African we are not afraid to risk our lives in pursuit of personal goals and success, we as a people are most unwilling to comit to any form of personal sacrifice for the common good.
Our people are least likely to take to the street to protest bad government than any other group in the world. The argument appears to be ,why loose the day's earning or risk facing the wrath of law enforcement for the sake of everybody? Someone else gotta do it instead! But that's a topic for another day.
This was not the first time Sanusi got in trouble for breaking with tradition or not keeping quiet. He was so hated by the powers that be (and later booted out of CBN) when he blew the whistle on the $20B alleged NNPC scandal during Jonathan same way as when he criticized Buhari's foreign exchange policy and anti-corruption war. He has also used every opportunity to demand and reiterate that northern leaders invest in education and training of northern youths, reminding them on one occasion that quota system will one day have a sunset clause. I remember listening to a Tedx lecture where he talked about how Nigeria's progress was daily being sacrificed in the alter of vested interests. Throughout his reign, he was not afraid of speaking truth to powers and often cautioned against misplacing priorities.
These are not the kind of things that earn you a national honor in a country like Nigeria. Truth is, even if you do not agree with some of his actions, fact remains that SLS has remained one of the most relentless voices of reason and a great proponent of futuristic institutional reform in Nigeria. It was Emerson that once said:
"What it takes for the evil men to come into the society and poison it is for the good ones to sit back and watch".

SLS may not be a saint or your hero but we ought to salute his consistent display of uncommon courage. The courage to speak up time and time again even at a great personal risk. Africa doesn't need those of us who sit in the confines of our homes and murmur without end our displeasure with the system.

Osmund Agbo MD, FCCP writes from Houston, Texas3/17/20
[OPINION] Inside Nigeria's Killing Fields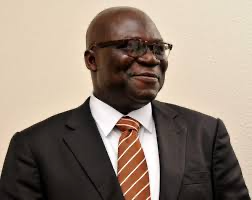 By Reuben Abati
It is not only the North that is unsafe; the entire country has become a killing field. This is not new. President Buhari did not create terrorism and banditry, but the insecurity problem has worsened under his watch, and that is ironic considering the fact that he was the "expected messiah" who most Nigerians believed would put an end to insecurity in the country.
On Saturday, November 28, about 43 farmers who had gone to their farms during the current harvest season were attacked by Boko Haram terrorists. They were tied up; their hands behind their backs; and one after the other, their throats were slit. The United Nations puts the number of casualties at 110, not 43. Amnesty International says over 10 women and others are missing.
The people of Zabarmari were so outraged that they refused to bury the dead. They asked that the governor of Borno State, Professor Baba Gana Zulum, must show up to witness the tragedy that has befallen their community. Zabarmari, in Jere Local Government Area, is about 20 kilometres out of Maiduguri, the capital of Borno State. Two weeks earlier, terrorists had also attacked and killed members of the community. Maiduguri and the entire Lake Chad region have remained the hotbed of terrorism in Nigeria. In September, the state governor's convoy was attacked by insurgents during a visit to Baga, on the shores of Lake Chad. A death toll of 30 was reported.
Several policemen and soldiers posted to that axis to help combat the menace of terrorism have also fallen victim, and died in the hands of terrorists. Many have had to lay down their arms and remove their uniforms. The security situation in the North-Eastern part of Nigeria is proving intractable, despite the Nigerian government's repeated assurances that the Boko Haram has been technically defeated and degraded.
The wanton killing in Zabarmari is a clear affirmation of the reality we live with: Nigeria has not defeated or degraded the terrorists, and if anything, the country's security problem has worsened between 2015 and now. The lie has been further put to all claims of achievement of peace and stability through all kinds of military operations and initiatives – Operation Lafiya Dole, Operation Safe Corridor, the establishment of super camps, OperationYancin Tafki. Last week, Nigeria was named the third most terrorised country in the world in the Global Terrorism Index, after Afghanistan and Iraq. Governors of Northern states also cried out about the spate of insecurity in their region. They asked that the attorney-general of the federation should grant their state attorneys-general the fiat to enable them prosecute terrorism-related cases at the state level.
It was in the same week that the Sultan of Sokoto, Alhaji Muhammad Sa'ad Abubakar III, speaking at a meeting of the Nigeria Inter-Religious Council (NIREC), declared that the North is the most unsafe part of Nigeria, and the most difficult place to live in. Zabarmari is a tragic reminder of the truthfulness of this statement. The Arewa Consultative Forum (ACF) and the Coalition of Northern Elders for Peace and Development share the same view.
It should therefore make sense that as youths protested against police brutality in Southern Nigeria under the banner of #EndSARS in October, the protest slogan in the Northern states was tagged #EndInsecurityNow. As it has become traditional, the slaughter of 43 or more farmers in Zabarmari has been greeted with expressions of outrage, anger and disappointment. President Muhammadu Buhari, through one of his spokespersons, says it is "senseless and insane".
It is indeed barbaric and horrific. What manner of men would tie up their fellow human beings and slaughter them like rams? The cruelty is unspeakable. For every act of this nature that is reported, there are many other incidents that are never reported. The biggest cost of the insecurity in Nigeria is the devaluation of human lives. Look at how Nigerians often argue over the number of casualties. It is 43, no, 45, actually UN says 110, as if not every single life matters.
On October 31, we all witnessed how the United States sent the elite SEAL Team Six special forces unit to rescue a Catholic priest and farmer, Philipe Walton (27), who had been kidnapped at the Niger-Nigeria border and kept in Northern Nigeria. It was a "precision" hostage rescue operation, which was instructive for all it said about citizenship and state responsibility. The abductors didn't know what hit them. Six of them were killed and the American was rescued. Over 40 Nigerians have been slaughtered and yet there has been no serious feeling of accountability and empathy on the part of government.
Everyone was shocked yesterday when Garba Shehu, presidential spokesperson, reportedly told the BBC in an interview that the 43 farmers whose throats were slit didn't have clearance from the military before going to the farm. So it is their fault that they got killed? Zabarmari is 20 kilometres away from Maiduguri – should such an area so close to the state capital be an ungoverned space? Garba Shehu has since back-tracked a little. He was only explaining "the military's mode of operation", he says. The survivors insist that they alerted the military! Does Garba Shehu now speak for the Nigerian military?
In the South, kidnapping is on the rise. Bandits have also taken over the roads. A day before the Zabarmari killings, bandits, identified as kidnappers, attacked and killed a traditional ruler, Oba Adegoke Israel Adeusi, the Olufon of Ifon, as he returned from a meeting in Akure, Ondo State.
In some other countries, the authorities would have deployed an elite counter-force to track down the murderers. But here, it is convenient to give excuses. One excuse is that the terrorists are now attacking "soft targets" and that is because they have been weakened. Only the wicked will refer to the waste of 43 lives as a "soft target"! Another excuse is that terrorism does not have a specific end-date; after all in Afghanistan and elsewhere, terrorism remains a problem after so many years. But how about demonstrable capacity to "downgrade, degrade, and defeat?" Where is the value of all that attempt to engage and rehabilitate the insurgents? And of what use is the store of intelligence about the enemy that is available? In another statement, the Federal Government says the military has been given "needed support to take all necessary steps to protect the country's population and its territory". Really? Where is the evidence? In August, President Buhari gave the service chiefs marching orders to "rejig their strategy" and address the security problem in the country. He needs to summon them to another meeting.
Terrorists, bandits, kidnappers, drug addicts and all kinds of violent characters, including criminally-minded herders, have constituted themselves into overlords across Nigeria. It is not only the North that is unsafe; the entire country has become a killing field. This is not new. President Buhari did not create terrorism and banditry, but the insecurity problem has worsened under his watch, and that is ironic considering the fact that he was the "expected messiah" who most Nigerians believed would put an end to insecurity in the country. Northern Nigerians voted massively for President Buhari in 2015 and 2019. If they also ever thought that having a Northerner in power would translate into special advantages for the ordinary Northerner, that has not happened.
Not even in Katsina, the president's home state, is life safe. Nigeria's insecurity crisis explodes the myth of the politics of proximity, the thinking that having "one of our own" in charge automatically confers advantages on the group or community. Northern Nigerian remains strictly divided along ethnic and religious lines; essentially, the significant war in Nigeria is between the rich and the poor. The latter are united by "their thingification," that is the manner in which they are treated as worthless by a self-seeking aristocracy of power, and their own counter-response of anger and protest.
There are killings in every part of the North: Zamfara, Kebbi, Sokoto, Southern Kaduna, Adamawa, and in the Middle Belt/North Central Nigeria: Benue, Plateau, Niger, Nasarawa, Kogi. Life has become so short in many places, even luxury bus owners from the East announced that they may suspend trips to certain parts of the country.
The Abuja-Kaduna highway has become a risky route, either by road, where bandits lie in wait, or by rail – a scary route where the Chinese trains Nigeria procured, often break down in the middle of nowhere. Many of the governors and "big men of the North" have since relocated to Abuja, the Federal Capital Territory. They visit their states of origin, under the protection of heavily armed escorts. Even incumbent governors are on exile in Abuja. One governor was accused of abandoning his state for the Federal Capital Territory. His response was that he visits home four times a month, and why should anyone complain about that? It would be interesting to study this phenomenon of distance-governance and its value.
In the South, kidnapping is on the rise. Bandits have also taken over the roads. A day before the Zabarmari killings, bandits, identified as kidnappers, attacked and killed a traditional ruler, Oba Adegoke Israel Adeusi, the Olufon of Ifon, as he returned from a meeting in Akure, Ondo State. On Monday, November 23, during the debate of the #EndSARS October protests in Nigeria and the aftermath by the Petitions Committee of the UK House of Commons, there were references to killings by state authorities in Obigbo, Rivers State; the persecution of Nigerian Christians in the Middle Belt; and the abuse of human rights by state actors in Nigeria. In the Niger Delta, a coalition of nine militant groups has now served notice of a new round of attacks on oil and gas installations. They identify themselves as Reformed Niger Delta Avengers (RNDA). The reign of insecurity places Nigeria in great difficulty.
The country suffers a revenue problem, given the volatility of oil prices, occasioned by COVID-19, the disruption in demand and supply chains and declining national productivity. The country is in recession, the second time in five years. Poverty is galloping, seated as it is astride a sturdy horse. Many are jobless. This has deepened the insecurity challenge in the country. The population of angry and hungry men and women has increased, creating a complex situation in which social, economic and political problems hold a rendezvous of violence.
Security was projected as one of President Buhari's legacy issues. Incidentally, that – combined with people's welfare – is the original purpose of government. Rediscovering that purpose, while eschewing the temptation to offer excuses, is the way forward.
But one unmistakable aspect of this dilemma is how insecurity up-ends everything else, particularly agricultural productivity, and job creation. Food security is one of the major cardinal targets of the Buhari administration. When the Federal Government decided to close down Nigeria's borders with its neighbours in August 2019, the plan was to encourage food production within Nigeria, check food importation and encourage rice production in particular, in which Nigeria is said to enjoy a comparative advantage.
At the time, the minister of Agriculture, Muhammmad Sambo-Nanono even boasted that there is no hunger in Nigeria. Agricultural productivity also formed the kernel of the administration's plan to diversify the Nigerian economy. But national insecurity is an antithesis to food security. What is curious is that bandits and terrorists seem to target agricultural production deliberately as a way of inflicting pain. In 2018, about 73 farmers were killed in two local governments in Benue State, in what was described as a farmers-herders clash.
The same 2018, a farm in Ondo State, belonging to Chief Olu Falae, former secretary to the government of the federation and a Yoruba leader was attacked by bandits. Three years earlier, Chief Falae was also kidnapped on his farm. A week ago, the bandits returned to Chief Falae's farm again. They set it ablaze. In the evening, they launched an attack on the workers as they slept. Chief Falae is calling on the Amotekun to help save his farm and workers!
Incessant attacks on communities and farmlands in Southern Kaduna have reduced food production in that part of the country. Fishing and farming around the Lake Chad Basin have been halted due to insecurity. In both the North-East and the North-West, farming communities have been displaced. The most affected states in fact represent the food basket of the nation.
Zabarmari, where 43 -110 farmers were killed on Black Saturday, is well known for the good yield of its rice fields. Now that terrorists have taken over those fields, surviving farmers would be afraid to go to farm. They may be peasant, subsistence farmers but they contribute to the country's food output, and the agriculture value chain. Food transportation has also been affected. Even where farmers are still able to produce, they have to contend with the insecurity on Nigeria's highways and the high cost of transportation.
Why are farmers being targeted in the North and the South? The All Farmers Association of Nigeria (AFAN) has warned of an imminent food crisis. The crisis is already here. Food inflation in Nigeria is over 17 per cent, according to the National Bureau of Statistics. COVID-19, and the flood that disrupted food production in the Niger River basin may have been part of the problem, but insurgency and banditry pose the biggest threats to agricultural production in Nigeria.
Food insecurity can, in turn, worsen the country's public health crisis. The growing combination of poverty, hunger and insecurity in the land is a national emergency.
Security was projected as one of President Buhari's legacy issues. Incidentally, that – combined with people's welfare – is the original purpose of government. Rediscovering that purpose, while eschewing the temptation to offer excuses, is the way forward.
A.B.C Orjiako: A Toast to Acumen and Integrity
Written By Uche Anichukwu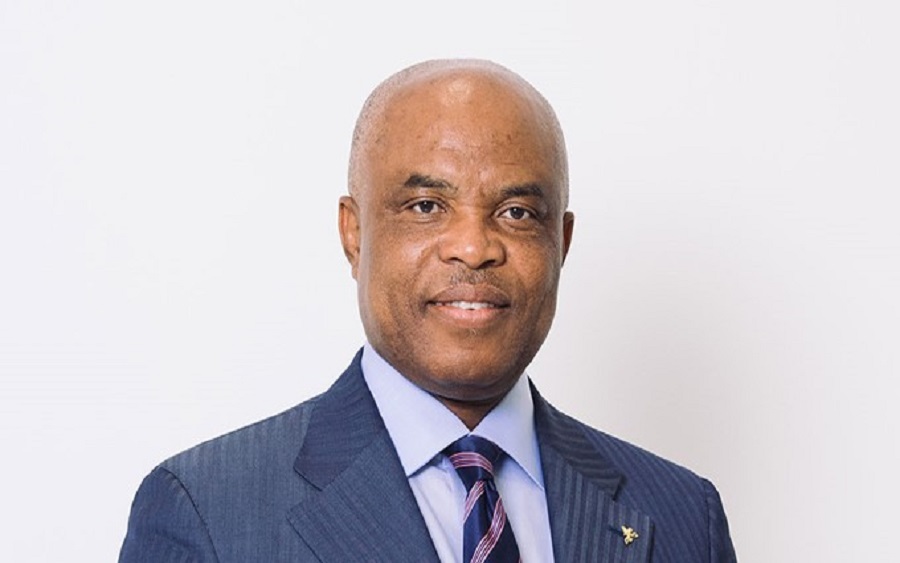 Among Dr. Ambrose Bryant Chukwueloka Orjiako's kinsmen, the Igbo, it is a common saying that when something bigger than the farm comes up, it is only natural to sell off the yam barn, for a man whose house is on fire doesn't go after rats.
So, it happened that although this silent achiever was born in October 1960, the EndSARS protests and the aftermath weren't the right atmosphere to celebrate an extraordinarily humane and peace-loving gentleman. Besides, this is a man, who prefers to lead a quiet life.
But a diamond jubilee is a landmark and the story of a man whose life may be the only book many need to read to be inspired to success must be told, somehow.
A chick that will grow into a cockerel begins to show the signs from "birth". Born to the family of the late Chief Daniel and Lolo Rebecca Orjiako in Calabar, Nigeria, A.B.C Orjiako, as he is fondly called, got secondary education in his hometown, Uli, Anambra State in Eastern Nigeria, where he made Grade 1 in his Senior Secondary School Examination.
He headed to University of Calabar where he studied Medicine and Surgery. As an undergraduate, Orjiako was already manifesting his leadership qualities as he served as the African Regional Director of the International Federation of Medical Students and also Chairman, Standing Committee on Education African Medical Students Association.
He emerged as the best graduating medical student in 1985 and headed to the University of Lagos Teaching Hospital for his specialty training in orthopedic surgery and trauma management. He qualified as a Fellow of the West African College of Medicine as well as a Fellow of the Nigerian Postgraduate Medical College 10 years later, distinguishing himself as a cerebral medical practitioner for many years.
However, like Alfred Lord Tennyson's Ulysses, Dr. Orjiako is a lover of higher challenges. There is always something more to be accomplished, new grounds to break, ever willing, ready, and resolved to try. Thus in 1996, Dr. A.B.C Orjiako launched out of the comforts of his medical practice where he had distinguished himself as a Specialist Orthopedic Surgeon to venture into the world of business, where his training and nature have combined to help him flourish like the biblical tree planted by the rivers of water.
A wise man doesn't test the depth of a river with both legs and if you must join a fight where clubs and sticks are the rule, then you must first cover your head very well. Thus, although business runs through his blood, coming from a business family; although he already started getting involved in the oil and gas industry and also set up businesses even as a medical doctor, he nevertheless proceeded to the Harvard Business School to hone his business skills and immerse himself in the principles of modern business.
Today, A.B.C Orjiako has business interests that stretch from the oil and gas sector to other sectors like real estate, construction, shipping/maritime, and pharmaceutical where he is the Chairman, Board of Directors of Neimeth Pharmaceutical International Plc. And he has to his name companies like Abbeycourt, Glencore (based in the UK), Zebbra Energy, Shebah Exploration and Production Company Limited, and Abbeycourt Energy. He has been a director of MPI and Etablissements Maurel et Prom, which are listed on the New York Stock Exchange and Euronext Paris.
Meanwhile, Orjiako's nose for opportunities even from a million miles; his ability to leave the comfort zones of medical palace to venture into the chequered waters of Nigerian business environment, particularly the oil and gas sector; his desire to play in the main bowl and mainstay of the Nigerian economy; and his natural proclivity to business with a human face, have all contributed to his pride of place as top indigenous (I prefer to say home-based) player in the tough turfs that Nigeria's oil and gas industry is.
Aptitudes of perceptiveness and discernment of the times as well as some strokes of serendipity set great men apart from the ordinary and the mediocre. Dr. A.B.C Orjiako's intuition and perceptiveness can be likened to that of the three princes in the old Persian fairy tale, "The Three Princes of Serendip". The story is based on historical facts around the time of Persian King, Bahram V, ruler of Sassanid Empire (located in modern day Iran) from 420 – 440AD, but also embellished with folktales.
In the writing, King Giaffer sends his three princes from the kingdom of Serendippo to far removed land, away from the opulence and privileges of royalty to better equip them for leadership. In the course of their odyssey, their uncommon ability to discern, based on the marks and disruptions on their tracks, that a lame camel, blind in one eye, missing a tooth, carrying a pregnant woman, and bearing honey and butter on either sides earlier passed their route, not only saved their lives from false charge of theft, but equally gained them fame, fortunes, and position of influence before Emperor Beramo.
It is actually from that writing, "The Three Princes of Serendip", that the Earl of Orford, Horace Walpole, coined the word "Serendipity" in a letter he wrote on 28th January 1754.
Like the three princes, A.B.C Orjiako was discerning enough to see the changing structure of the upstream sector from one dominated by the International Oil Companies (IOCs) to one where indigenous companies would begin to have greater opportunities due to government's deliberate efforts to ensure that indigenous players have greater say and owing to frictions between the IOCs and host communities.
He equally foresaw that the IOCs would increasingly divest from shallow waters to deep waters for reasons of vandalism, oil theft, insecurity, and poor relations with host communities, which made onshore explorations increasingly less profitable.
Also, the Petroleum Industry Bill (PIB), which should have been passed before now, will ultimately have the oil majors release more of their holds in the industry.
Thus, once he put his hand to the plough by setting up the Shebah Exploration and Production in 2004, he never looked back. He was indeed discussing an acquisition deal with Shell Petroleum when someone brought him and the highly experienced founder of Platform Petroleum, Austin Avuru, together. The two great minds struck a merger deal in a matter of minutes, co-founding the Seplat Petroleum Development Company PLC in 2009.
Seplat was actually derived from Shebah Exploration and Platform Petroleum. With such solid technical and business management capacities, it was not surprising that Maurel & Prom, one of the topmost oil concerns in France, acquired 45% shares in Seplat.
It is equally not surprising that the company has taken the oil sector by storm and blazes the trail of indigenous players. Seplat completed the first ever dual listing on both the London Stock Exchange and the Nigerian Stock Exchange in 2014.
With the global demand for all forms of energy in 2040 expected to be a quadruple of what it was in 1990 (according to BP World Energy outlook, 2019); with African population expected to increase by 100 percent in about 30-year time; with Nigeria's population anticipated to hit over 300 million in 2050; and with global climate change projected to reach critical proportions in half a century time, Seplat as a key player in the Energy Utilities and Resources value chain, is equally positioned and further positioning to lead Nigeria and indeed Africa's quest for a reliable, safe, efficient, and green energy.
It is apposite to state that even Orjiako's training as a doctor has greatly contributed to his huge success in the business world. As a doctor, you are trained to leave no room for errors because you are dealing with human lives. He has brought the qualities of discipline, organisation, empirical decision-making, teamwork and team management, which are key to successful medical practice to bear.
As earlier mentioned in passing, Orjiako's philanthropic nature has been a catalyst for his growth in the business world. By 1996, he had already founded the Daniel Orjiako Memorial Foundation, DOMF, to immortalise his late father. So far, the Foundation has seen tens of thousands through primary and secondary education, while hundreds have benefited from its university scholarship. These are in addition to the Foundation's special supports to science education, healthcare as well as provision of micro-credit to rural farmers.
Therefore, it is not surprising that Seplat, where he is the Chairman, has excelled in Corporate Social Responsibility, CSR, to the host communities, providing health services, scholarships, and social infrastructure. The goodwill Seplat enjoys among the host communities, who see themselves as owners has helped to protect the company's assets and shielded it from the challenges faced by the IOCs. Orjiako's kind dispositions also greatly underscore the Seplat's excellence in staff remuneration, welfare, and motivation. Thus everybody is happy and committed to baking the cake.
Orjiako and his businesses have equally soared on the wings of integrity, transparency, and accountability. Little wonder he passed the due diligence test needed to be appointed into the Africa Advisory Group of the prestigious London Stock Exchange, LSE.
But it will be sheer daydreaming to think that the path to success is rosy. From the grossly misrepresented Assets Management Corporation of Nigeria (AMCON), Shebah bank debt saga to the associated convoluted court cases that appear to be geared more at a smear campaign on Orjiako, Seplat, and his business interests, A.B.C has had his own baptism of fire, betrayals, and crucibles common to great men.
However, as a great man, A.B.C is neither fazed by challenges nor intoxicated by success. In 2011, Forbes Magazine named Orjiako as one of Nigeria's silent super rich, an apt description for an unassuming gentleman, who lets his accomplishments speak for him.
Yet, like Ulysses, he is not close to slowing down, either by advisory or great heights attained. He still roams with a hungry heart and considers it is so dull to pause, to rust unburnished, and not to shine in use! He still strikes the sounding furrows, determined to keep striving to find and not to yield.
To Dr. A.B.C Orjiako, husband of a beautiful wife, father of four, philanthropist, devout Christian, Papal Knight of St. Gregory, lowly river that receives tributes of a million mountain streams, I say a happy birthday in arrears. May your days be long. May your coasts get larger, and may your future dwarf your yesterday and today. Congratulations.
––Anichukwu writes from Abuja
[OPINION] You Should Be Worried About Who Becomes Next US President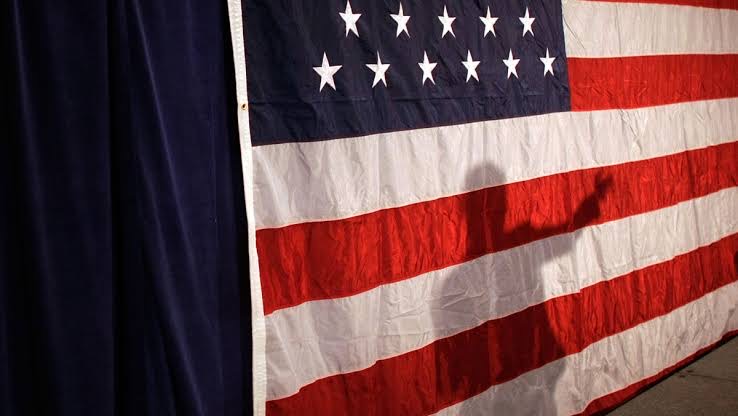 I have heard some people say "𝘄𝗵𝗮𝘁 𝗶𝘀 𝗺𝘆 𝗯𝘂𝘀𝗶𝗻𝗲𝘀𝘀 𝘄𝗶𝘁𝗵 𝘁𝗵𝗲 𝗼𝗻𝗴𝗼𝗶𝗻𝗴 𝗨𝗦 𝗲𝗹𝗲𝗰𝘁𝗶𝗼𝗻? ".  That's a huge question mark on your political culture and orientation. You probably said the same thing in 2015 during 𝗡𝗶𝗴𝗲𝗿𝗶𝗮'𝘀 𝗣𝗿𝗲𝘀𝗶𝗱𝗲𝗻𝘁𝗶𝗮𝗹 𝗘𝗹𝗲𝗰𝘁𝗶𝗼𝗻.
Now, you can tell if this administration is a curse or a blessing to you. 
It is the same thing with whoever becomes US President today. It will have either a negative or positive impact on every Nigerian, even your grandmother in the village.
I give you two examples that you can relate to. 1. 𝗧𝗵𝗲 𝗰𝗼𝗿𝗼𝗻𝗮𝘃𝗶𝗿𝘂𝘀 𝗽𝗮𝗻𝗱𝗲𝗺𝗶𝗰 𝗶𝗻 𝘁𝗵𝗲 𝗨𝗦 𝗶𝘀  𝗵𝗮𝘃𝗶𝗻𝗴 𝗮 𝗻𝗲𝗴𝗮𝘁𝗶𝘃𝗲 𝗶𝗺𝗽𝗮𝗰𝘁 𝗡𝗶𝗴𝗲𝗿𝗶𝗮'𝘀 𝗲𝗰𝗼𝗻𝗼𝗺𝘆. 𝟮. 𝗧𝗵𝗲 𝗨𝗦 𝗽𝗹𝗮𝘆𝗲𝗱 𝗮 𝗺𝗮𝗷𝗼𝗿 𝗿𝗼𝗹𝗲 𝗶𝗻 𝗘𝗱𝗼'𝘀 𝗘𝗹𝗲𝗰𝘁𝗶𝗼𝗻 (𝗩𝗜𝗦𝗔 𝗕𝗮𝗻).
The truth is nobody wants a President who will sign a death warrant of a citizen because of religion.
Nobody wants a President that will suppress fundamental human rights. Nobody wants a President that focus on censoring social media bill rather than building the economy.  
Mind you, the US is usually a point of reference to every other country.