Buhari's COVID-19 speech is like fine wine with a bit of vinegar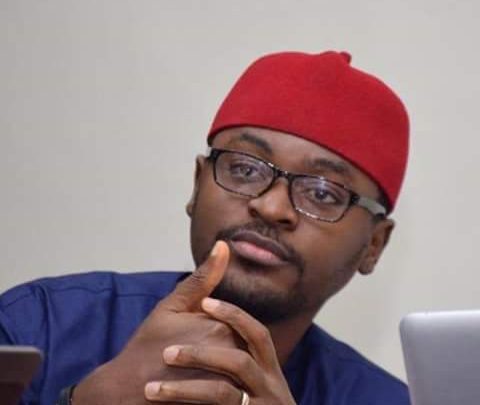 BY: Fredrick Nwabufo
President Muhammadu Buhari was presidential in his address to the nation on coronavirus (COVID-19) on Sunday.
He got off his accustomed armchair; stood up and spoke to Nigerians like an unfeigned commander-in-chief. I could see the sense of urgency in his cadence and grimace.
Really, the president's first COVID-19 ''outing'' is a far cry from the previous televised embarrassments. Though it was a pre-recorded broadcast, the previous ones were recorded as well yet dismal. So, there is some improvement in the president's public address.
But it is dismaying that the president had to wait until citizens gassed him out of Aso Rock with ululations before he could do his bounden duty. Weeks after coronavirus hit the country; he is just addressing citizens on this lethal threat. Be that as it may, he has spoken so I will dwell on the content of his speech.
The president said: ''Based on the advice of the federal ministry of health and the NCDC, I am directing the cessation of all movements in Lagos and the FCT for an initial period of 14 days with effect from 11pm on Monday, 30th March 2020. This restriction will also apply to Ogun state due to its close proximity to Lagos and the high traffic between the two States.
''All citizens in these areas are to stay in their homes. Travel to or from other states should be postponed. All businesses and offices within these locations should be fully closed during this period.''
''We will use this containment period to identify, trace and isolate all individuals that have come into contact with confirmed cases. We will ensure the treatment of confirmed cases while restricting further spread to other states.''
The order to lock down Abuja, Lagos and Ogun is expected and apropos. It has been proved by the China example that the surest way to combat COVID-19 is through social distancing – and the plausible method of ensuring this is if people stay at home. The same recipe is being applied in the UK, Italy – where an entire region is quarantined – and some other countries facing this viral enemy. So, the order is a conscionable and reasoned strategy to the deal with this problem.
But I think the president's relief plan for Nigerians who will be impacted by this lockdown should have been more robust. Beyond his take on providing relief materials for the vulnerable members of society – which is quite inscrutable I must say – there is no plan for working Nigerians who will lose the means to provide for their families at this time.
Also, I would have loved to see the president roll out sustenance packages for Nigerians who will be paying rent, electricity and water bills and other essential bills during this tortuous period.
In Canada, Justin Trudeau, the prime minister, last week, announced a plan to help ''workers whose income has been hit by the coronavirus. Employees inside and outside the unemployment insurance system and the self-employed can apply to receive C$2,000 each month for four months'' – according to Bloomberg. The prime minister had also announced a moratorium on rent and other essential bills for working citizens. Also, the UK and the US are implementing analogous relief plans for their citizens.
As a matter of fact, we are not as rich as those countries, but we could have borrowed from how comprehensive their plans are – not necessarily paying every citizen a certain amount.
In addition, the president said: ''For the most vulnerable in our society, I have directed that the conditional cash transfers for the next two months be paid immediately. Our Internally displaced persons will also receive two months of food rations in the coming weeks.''
I see a bit of ambiguity in this statement. Who are the most vulnerable in our society? What is the assessment for that? Really, at this time, everyone in Nigeria is vulnerable. Some companies are among the vulnerable, most Nigerians, including those in the middle class, are on the vulnerability threshold. We are all made vulnerable by coronavirus. So, the president's relief plan should have been more detailed and encompassing.
In all, I hope the government will be more responsive to unfolding developments on COVID-19 in the country – particularly as it relates to the economy — and initiate measures accordingly, and not slither into inertia after today.
OPINION: The Sunday Igboho I Knew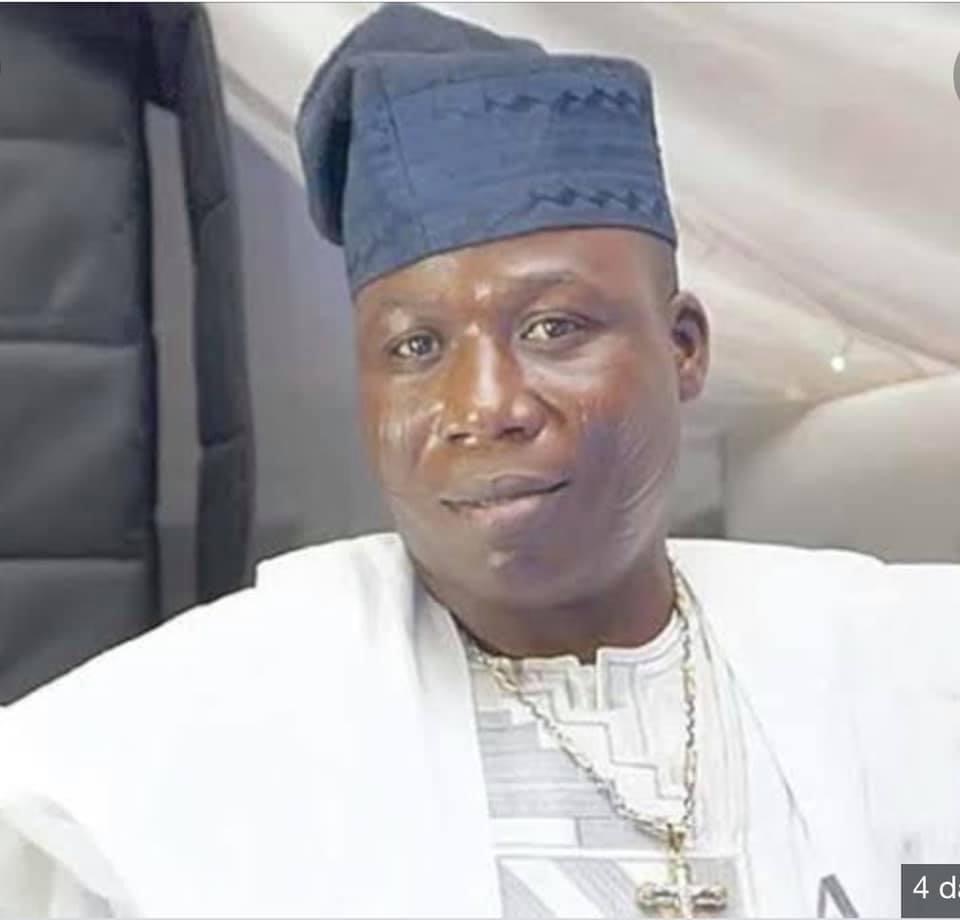 By Babafemi Ojudu
It was in 2009. The Appeal Court sitting in Ilorin ordered a rerun in a number of polling units in the election between Segun Oni of PDP and Dr Kayode Fayemi of ACN.
Oni had in the main election and the election petition tribunal that followed been declared winner of the gubernatorial contest. Our party , ACN contested this , hence the declaration of a rerun.
The election which came three months after the Appeal Court judgement was like war. The PDP ruling at the Federal level did not want to lose Ekiti while the opposition ACN led and financed by Bola Ahmed Tinubu wanted to take Ekiti by all means.
A few days to the election,we got an intelligence report that the PDP big wigs had perfected a plan to unleash thugs recruited from across Yoruba land on Ekiti. The plan was to kill and maim as many as possible, snatch ballot boxes and win by any means possible.
Tinubu summoned me to Lagos and said Femi,"I have conducted a scientific opinion poll. You people can win this election. The only snag however is they are deploying state security as well as thugs against you. State security men we can handle ( and he did creatively handled them ) but how do you handle thugs?"
I then suggested we dissuade them by engagement and inducements. After all they are in the business only for the money and not for ideological reasons.
We reached out to both Ade Basket in Akure and Fada Geri in Ondo. Both were dreaded in political circles. We had a series of meetings with them and were able to squeeze an agreement with them that they will not make themselves available to PDP for hire. I got them to even sign documents for me that they were going to stay off Ekiti elections.
The biggest headache for us then was Sunday Igboho who we learnt has been hired and paid by a Senator from Osun to come and cause mayhem in Ekiti. Tinubu instructed we must get him at all cost.
Six days to the election we began our search for him. Eventually we met someone who had his number. I put a call through to him and he agreed to meet with me in Ibadan. We scheduled an appointment and had a meeting at a small hotel not far from Premier Hotel.
Tinubu , I told him , has sent me to him that he will like to have a meeting with him. He said he will love to meet him as he has heard a lot of good things about him too. The problem he said is he is PDP and not ACN. I said that precisely is the reason why he wanted to meet with him. He asked if I could keep this a secret, I said why not . Papa Adedibu , and our Osun Senator , he said must not learn about his meeting Tinubu. I told him there is no way they will know except it leaks from his side.
He agreed to a meeting on Thursday preceding the election. I reported back to Tinubu who then relocated from his base in Lagos to Sunview Hotel in Akure. Igboho drove down alone at about 10.00 pm. I and Tinubu had a dialogue with him.
"Igboho,"!Tinubu said, " I have heard a lot about your bravery . The Ekiti people have suffered too long under the rule of PDP. They are looking for change. I learnt you have been hired to make this impossible. I have invited you to plead with you to allow the poll to be conducted peacefully. If after that the PDP wins fine. If the ACN wins, all well and good".
Tinubu went on and on lecturing him on the beauty of democracy and unencumbered electoral process. By the time Tinubu finished with him, he became sober and contrite. " Baba", he said, " I have heard you and I am pleased with what you have said. Whatever you want me to do I will do even though I have collected money from the other side" .
This was the extent Tinubu went to secure Ekiti for his party, ACN. Most of this the candidate, Fayemi , himself was not even aware of.
Tinubu then beckoned me to follow him to the bedroom of the suit he occupied in the hotel. " Femi this guy appear sincere. It does appear we have dissuaded him."
"Thank you Baba" Igboho said with a smile across his face as soon as he received a golden handshake for agreeing not to destroy in Ekiti as they had planned.
He then said that he will be in Ekiti on the eve of the election but when it is 2.00 am I should put a call through to him. He will put his phone on speaker and I should tell him I am a police AIG and that the police has discovered his presence in Ekiti and will be raiding in 30 minutes time. With that call he will tell his minders he can no longer stay. He will pack his boys and their lethal weapons and leave town.
Tinubu ordered food and drink for him. He will touch neither. He however overtime became comfortable in our midst and regaled us with several anecdotes from his career as a political enforcer. One particular anecdote stayed locked up in my memory till today because it was so funny.
According to Igboho he went through the tutelage of Chief Adedibu, the strong man of Ibadan politics. He said he was one of his most reliable and trusted thugs. At a point in their relationship, Adedibu , he said began to suspect he was getting too powerful and independent. Adedibu , he narrated, then invited him to a meeting and told him he will like him to run for the chairmanship of a local government.
He said he knew this was an attempt by Adedibu to bench him and he therefore told Adedibu that he was not educated , not able to speak English and could therefore not be chairman of a local government.
Adedibu , he said , looked at him and barked an order STAND UP! He stood up. "SIT DOWN!" He sat down. Adedibu then said "and you claim not to be educated. Whatever is left we shall add it unto you".
A week before the election, we had reserved and paid for all the rooms in all the hotels in Ekiti. The money ran into several millions. Tinubu, as usual, paid for this. The strategy was to ensure no thug or any undesirable element had a place to stay in the state. Security men and INEC officials had to appeal to me, sometimes through Tinubu, to release some rooms to them to stay. With this we knew who was staying where. And we closely monitored them and their activities.
Thus,when Igboho and his band of 50 thugs arrived Ado Ekiti that Friday we were able to monitor them till they were taken to be accommodated over night in government house due to lack of hotel accommodation in the state.
This was the situation when at 2:00 am I did exactly what Igboho instructed me to do and he and his men fled town. Two hours after leaving I got a call from him. They did a head count and found out two of their men were missing. Interestingly,they found out the two had gone to town in search of women. Igboho pleaded with me to help retrieve them and get them out of town the following morning.
At about 5.00 am that morning I picked them up in front of the Fire Station at Fajuyi Park , took them to my house and by 6.00 am got a driver to take them out of town.
We had the re-run elections. It wasn't entirely peaceful. But thuggery and violence was largely reduced.
This was my encounter with Sunday Adeyemo alias Sunday Igboho , lately crowned a hero in Yoruba land , by the reign of terror by herders and bandits.
He has that occasional conscience you can appeal to. Let those who can rein in the herders do so and make the forests and highways safe again. Let farmers be able to carry out their occupation without fear of kidnap , murder and rape. Let us find a modern and permanent solution to this issue of itinerant herding that pitches a group of Nigerians against the other. Let us not ethnicize criminality. A criminal is a criminal and a crime is a crime whether perpetrated by Fulani, Yoruba , Igbo, Ijaw , Junkun, Bachama or Ibariba.
We should do everything possible to stave off this crisis and stop beating the drums of war before it reaches a crescendo.
#FixPolitics seeks proper amendment to Electoral Act

#FixPolitics, a citizens-led research-based initiative, has called on the National Assembly to carefully consider a bill before it, seeking to repeal the Electoral Act 2010.
#FixPolitics made the call in a document addressed to the joint Senate and House of Representatives committee on Independent National Electoral Commission and Electoral Matters.
The joint committee had called for a public hearing on 'A Bill for an Act to Repeal the Electoral Act No. 6, 2010 (as amended) and Enact the Independent National Electoral Commission Act 2020, to regulate the conduct of Federal, State and Area Council elections for Related Matters'. 
In the document, '#FixPolitics' Electoral Bill Memorandum (Position and Recommendations)', addressed to the joint committee, #FixPolitics pointed out that some sections of the Act were weak, problematic and filled with irregularities, hence its position and recommendations.
In a statement issued by the group's Publicist and Spokesperson, Mr. Ozioma Ubabukoh, on Monday, #FixPolitics said, "Our position and recommendations is to engage the existing political order to produce sustained change that guarantees democratic progress and wellbeing of the people."
According to Ubabukoh, some of the grey areas identified in the Act on which #FixPolitics made its position and recommendations included Section 2 – Functions of the Commission; Section 6 – Establishment of Offices in Each State and FCT; Section 9 – Continuous Registration and Section 12 – Qualification for Registration.
Others were Section 44 – Format of Ballot Papers; Section 52 – Conduct of Poll by Open Secret Ballot; Section 87 – Nomination of Candidates by Party; Section 119-157 – Electoral Conduct and Section 127 – Voting by Unregistered Persons.
Concerning 'Section 2 – Functions of the Commission', #FixPolitics said, "We propose that the National Assembly should take on the role and responsibility of calling for a referendum on a new constitution. The National Assembly should facilitate the process through which the Nigerian people can exercise their constitutional sovereignty to give themselves a constitution. This role is not only consistent with principles of constitutional democracy, it is also a validation of the provisions of the Nigerian Constitution."
The group also proposed a reduction of the time provided in 'First schedule – Rules of Procedure for Election Petitions: Sections 12, 14, 16, 18 & 142'.
"Paragraph 12(1), which gives a respondent 21 days within which to respond to a petition, can be shortened to seven days. Paragraph 16(1) which provides a petitioner five days within which to respond to new facts by the respondent, can be shortened to 48 hours," it recommended.
#FixPolitics further urged the joint legislative committee to exude the spirit of statesmanship in the amendment to the sections to address the identified deficiencies in the Act.
"We expect that the proposed amendment will strengthen transparency and accountability in the nation's electoral system," #FixPolitics added.
Osinbajo and a likely date with destiny
Written by By Hashim Suleiman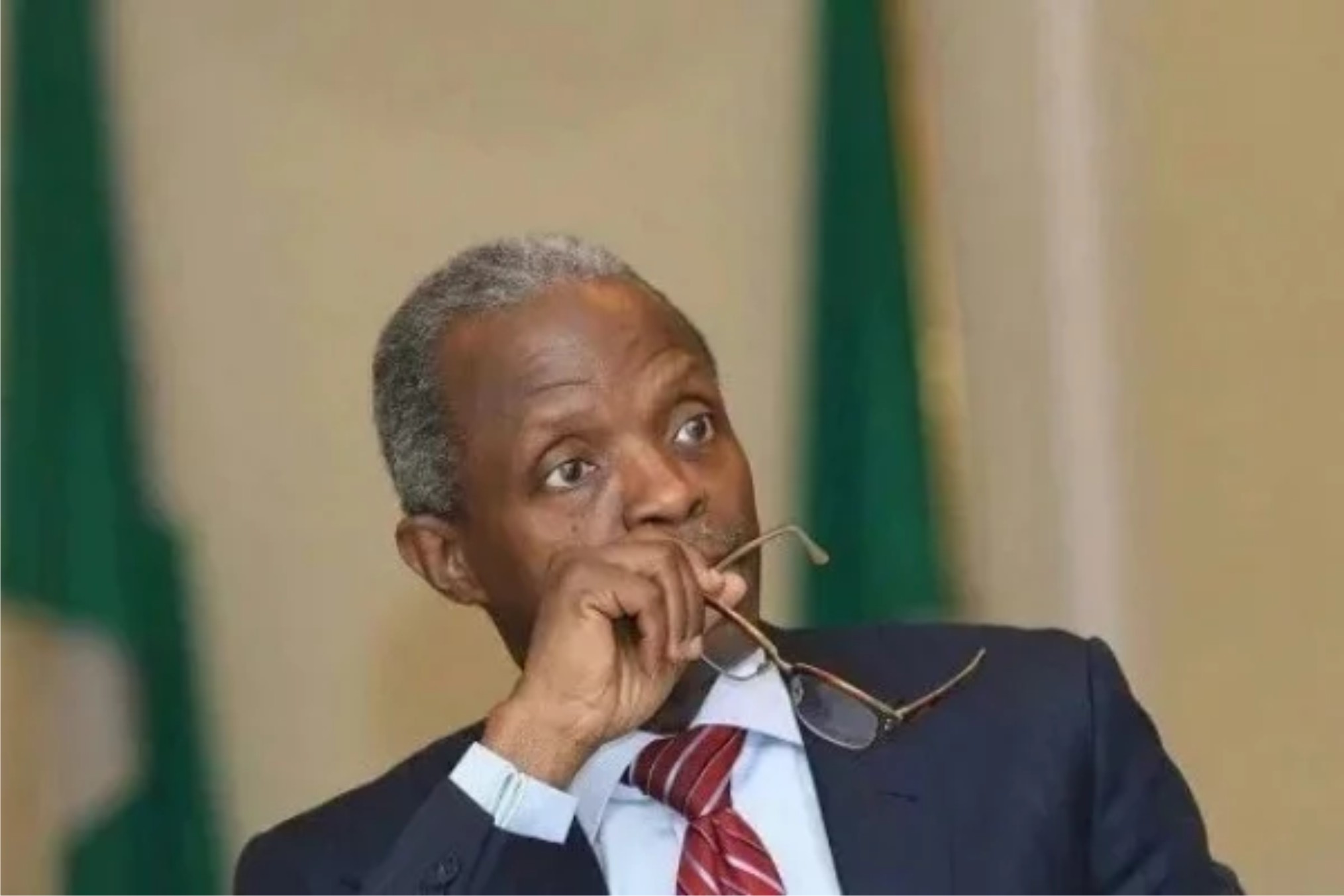 Let me use this yuletide season to shine my torch on Pastor Yemi Osibajo who at the moment is top most Christian official of the country and a person who has never lost sight of such a responsibility by behaving and acting appropriately. Such quality has silently endeared him to the people and due to his nature you can only know that when you personally ask peoples opinion about him or APC and 2023.
Due to his nature that I have described above and his not being the everyday politician, he may not be the favorite for political headlines by media and pundits but people like us who take extra mile to observe and analyze our everyday changing and growing democracy do see so many likely permutations of which Osinbajo appears the most likely for consensus sake all the way.
Let me make a reminder to my earlier article of November 4, 2019 titled 'Pantami as near perfect fit for 2023 permutations' https://opinion.premiumtimesng.com/2019/11/04/isa-ali-pantami-as-near-perfect-fit-for-the-2023-permutations-by-hashim-suleiman/ where I had identified Tinubu's clear interest in the game but could be stalled by a likely need for pairing with a Muslim like Pantami which is doable but with its attendant challenges and as such a pairing of Pantami with a Christian could be a more perfect fit. Such a Christian is gradually turning out for me to be Osinbajo.
Events have come and gone after the above article and in fact the race for the 2023 is becoming clearer with so much interests for the presidency in the APC and none of them is likely ready to shift grounds for the other, little wonder why Pastor Tunde Bakare had to attempt to shut some of those camps who are hell bent on truncating Asiwaju Tinubu's ambition for the 2023 presidency bid.
It is not likely that those camps are going to pull back their 'shakabula' guns as a result of Bakare's sermon and one thing Bakare also forgot is that in politics such guns may not kill but they may be spoilers in a supposed well planned operation.
Regardless of all these however, Tinubu has continued his reach out to all parts of the country from Sheikh Bin Usman's daughter's wedding in Kano to Maiduguri on a condolence for the incident at Jere local Government.
Furthermore, it is not longer news that Kayode Fayemi and his crew are nursing their own agenda with him being the presidential candidate or pairing with a northerner as vice. The Goodluck Jonathan card is also flying and a friend just recently whispered another card of Orji Uzor Kalu perhaps to placate the Igbos. The people who fly these cards are mostly those who are vehemently against Tinubu's candidature and I'm not sure they are ready to support it for whatever reason and I'm also not sure if Asiwaju himself is ready to go ahead with his agenda without all these erring groups in the APC or in other words the APC being intact.
Make no mistake to think the Asiwaju who is a benefactor of Osinbajo is not fully qualified or does not enjoy my personal support for the presidency owing to my belief in his progressive principle which I had also enumerated in the November 4, 2019 article I made reference to in the third paragraph above but the realistic fact is there are so many land mines which do not appear pleasant for both his party and himself should he insist to go ahead.
The first major challenge will be that of the religious pairing unless well insist to have a repeat of the muslim-muslim ticket of 1993 and whether such would fly could be left to the further strategy meetings that would be held and such meetings must be made with sincerity of purpose, lucky enough Osinbajo had informed us in one of the Colloquiums that Tinubu holds his meetings with such openness during his governorship days and could give in on superior progressive arguments.
The second major hurdle would be those other groups who would back out in the event of the emergence of an Asiwaju candidature. Such would leave the APC very weakened to go into the election and there would also be anti party activities.
Against the backdrop of all of the above, Osinbajo appears to be the most perfect candidate to mitigate all of the above challenges. He is a Christian of repute who could easily fit into pairing with another Muslim of repute. He fits into the class of the new breed politicians that the Nigerian youths clamor for on a daily.
Apart from being a graduate of the Asiwaju School of progressive politics, he is a very close friend and confidant of all the other groups who might be opposing an Asiwaju candidature. Osinbajo had worked as meticulously as bagging enough friends from the opposition PDP.
If all of these are not enough pointers for a likely date with destiny then what could ever be more. Time shall tell however, but it's instructive for the APC family to look inwards and make appropriate decisions against the 2023 elections which is fast approaching.
But Osinbajo does appear as the most suitable consensus candidate for the APC.
*Hashim Suleiman wrote from Abuja. He can be reached via @oneheartnaija