FG inaugurates Nigeria Agro Set-Up Committee to boost export, targets $250b by 2040
With the Federal Government's intent on diversifying the economy away from oil, there has been renewed interest in the agricultural sector as a critical sector to lead the charge and target $250B (two hundred and fifty billion US dollars) in export income for Nigeria by 2040.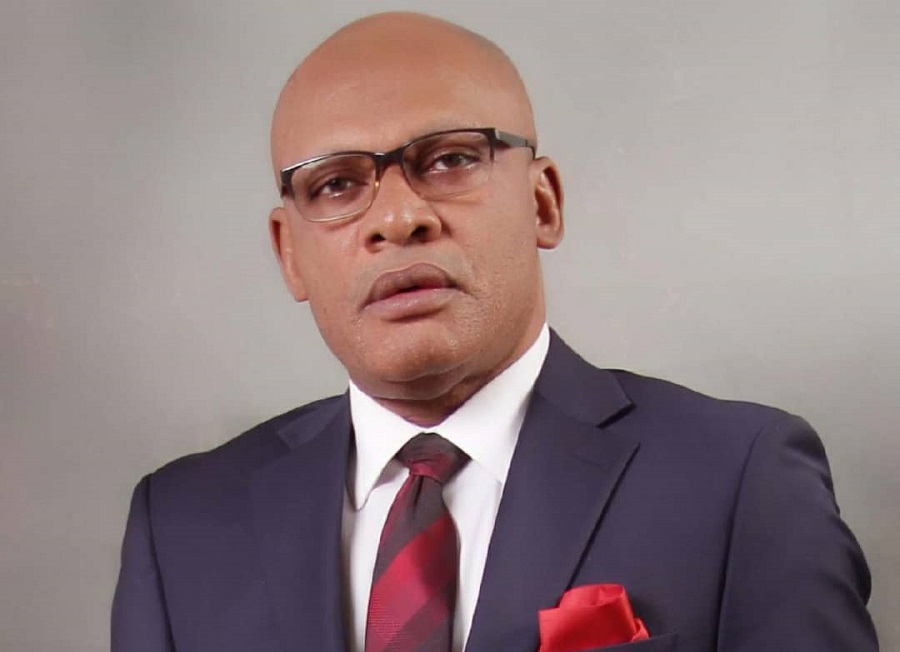 . Captain John T Okakpu chairs committee
BY: Sandra Ani
The Federal Government of Nigeria through the Federal Ministry of Industry, Trade and Investment (FMITI), has inaugurated a 28-member Nigeria Agro Set-Up Committee with a mandate to reinvigorate broad national agricultural activities across the country.
With the Federal Government's intent on diversifying the economy away from oil, there has been renewed interest in the agricultural sector as a critical sector to lead the charge and target $250B (two hundred and fifty billion US dollars) in export income for Nigeria by 2040.
According to PriceWater Coppers (PwC's) report, between 2016 and 2018, the country's total agriculture exports was driven by export of sesame seeds, fermented cocoa beans, cashew nuts, ginger, crude palm kernel oil, soya beans, frozen shrimps and prawns, among other commodities.
Cumulatively, the country earned N0.53 trillion from agriculture export between 2016 and 2018.
In contrast, Nigeria's total agriculture import bill over the same period stood at N2.39 trillion.
As a result, agriculture trade deficit stood at N1.86 trillion. Thus, the country is a net food importer.
Therefore, the Committee which comprises of an assemblage of representatives of the Government MDAs, private sector agro industry technocrats, high flying managers, retired agric related multinational practitioners, agric export logistics experts, agric-based academia, government bureaucracy experts, senior military officers (active and retired) are expected to innovatively position country's agric value chain for improved exports.
The Committee chaired by Chief Executive Officer of ABX WORLD, Captain John T Okakpu has as members: Arch Kabir Ibrahim (AFAN); Brigadier General Kapeh Alwali Kazir (Nigeria Army); Prof. Obiora Edwin Madu (Multimix); Prof. Simon Irtwange (FUAM); Prof Charles Asadu (UNN); Abdulkarim Kaita (Dangote Group); Mudiaga Okumagba (FedEx/Red Star); Lieutenant Colonel Benedict Ugbuji (Nigerian Army); Ifechukwu Anajekwu; Jane Machunga; Ogunfunmilayo Oluwole (NAQS); Ernest Ihedigbo; Eniola Elizabeth; Amede Achingale (AWEP) and Wing Commander Shuaibu Hamza (Rtd)
Others are; Deputy Controller of Customs Suleiman Chiroma (Customs); Dr. Chinyere Akujiobi (FMARD); Idowu-Ogbo Medaiyedu, Esq (FMF)., Kamal Mustapha; Olatunji Lawal; Dr. (Mrs) Gloria Ahmed and Mrs. Hindatu Adbul; Tony Ifeakandu and Alhaji Ismail Tahir.
While inaugurating the Committee on Thursday, June 18, 2020, the Permanent Secretary, FMITI, Dr. Sani-Gwarzo, charged members to collaborate with relevant Government Agencies to facilitate the purchase, certification, transportation of agricultural commodities from the farm-gates to the points of exit.
He said that the country Nigeria needs a system that can control, facilitate export and entrench international acceptance standards.
This, he said, can only be achieved through synergy between the Ministry, relevant MDAs and private sector.
In his words: "I want to use this opportunity to welcome the members of the Nigeria Agro Set-Up led by Captain John Okakpu of abx World.
"As you are aware the Ministry has the mandate of formulating and implementing policies and programmes to attract investment, boost industrialization, increase trade and exports and develop enterprise.
"In line with the diversification agenda of the current Government, the Ministry is very pleased to note that the Committee will serve as a reference point for coordinating activities that will fast-track the agriculture export business in Nigeria.
"The Reference Point comprising public officials and private sector representation from the six geo-political zones of the country will work in collaboration with relevant Government Agencies to facilitate the purchase, certification, transportation of agricultural commodities from the farm-gates to the points of exit.
"Nigeria needs a system that can control, facilitate our export and entrench international acceptance standards. This can only be achieved through synergy between the Ministry, relevant MDAs and private sector.
"After the inauguration, the Ministry in tandem with the members of the Committee will develop a suitable terms of reference (TOR) for the Committee.
Also, a work plan of 5-10 years with targets and time lines will be developed to boost production for sustainability purpose.
"This is a very welcome development as it would aid in developing agricultural commodities export thereby generating more jobs and foreign exchange.
He noted that the secretariat for the Committee shall be domiciled in the Ministry (CED) for easy coordination, monitoring and evaluation purposes.
Responding on behalf of the Committee members, the Chairman, Captain Okapku said that they will work assiduously towards the set goal which is to recognise the need to promote and encourage interest of agriculture in Nigeria.
He said that they will work vigorously towards inculcating in the youths a sense of patriotism and nationalism, serving the immediate community and other countries with agriculture produce which will compete favourably in international markets and to promote and educate the generality of Nigerian farmers on the best practices of agriculture.
"Major areas in the Committee's agenda are to reinvigorate a broad national agricultural activity across the land and reposition the industry as a veritable source of massive youth employment.
"The Committee will also coordinate and galvanise agro exporters in Nigeria to a well-organised, highly informed and strategically positioned group in export and related matters.
"We are also working towards the reduction of high export tariffs and encourage government and allied agencies to provide incentives for agro exporters in Nigeria", he said.
The Committee will also work towards the full take-off of the commodity exchange market to curtail further inflation of prices and to inculcate export ideas into poverty alleviation programmes.
Nigeria Launches Strategy To Mitigate Deforestation.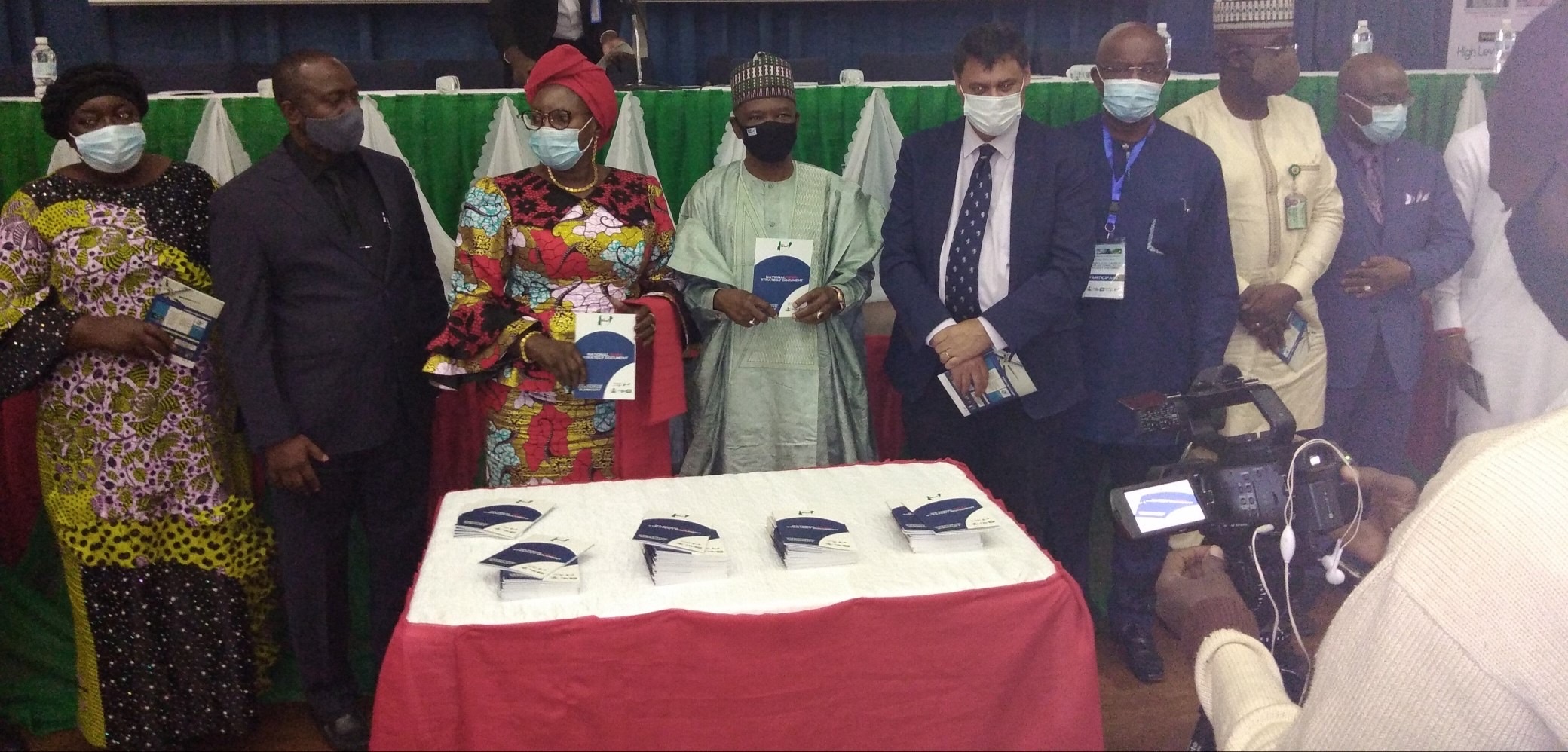 The Nigerian government has launched the Reducing Emissions from Deforestation and Forest REED+ in a move aimed at protecting its forest endowment.
The REDD + strategy programme is aimed at identifying drivers of deforestation and forest degradation so as to enable validation of emission reduction attributed to the REDD+ activities.
Speaking at the launch, Nigeria's Minister of Environment Dr Mohammad Mahmood Abubakar, said that ​Nigeria's vision for implementing REDD+ is "to establish a climate resilient economy through sustainable management of forests, to enhance carbon sinks, and reduce GHG emissions by at least 20% by year 2050".
Recognizing the significance of the forest and land sector as a source of Nigeria's GHG emissions, and the need for international support to help develop and implement nature-based solutions identified in the Strategy".
Dr. Abubakar, explains that Nigeria will implement its REDD+ Strategy in phases over a thirty-year period from 2021 to 2050 to achieve the short, medium, and long-term goals.
Nigeria will be anchoring its National REDD+ Strategy on one general objective, which is: To reduce the rate of carbon emissions and enhance removals from the forest sector while creating benefits for resilience building and green economic development".
This will be by way of adopting ecologically friendly and climate-smart forest and forest-related investments especially in the agriculture and forest sectors that will promote the conservation and rehabilitation of forest ecosystems as well as generate economic, social and environmental incentives".
The strategy is being implemented with other partners and Dr. Mohammed is calling on the partnering governments, to amplify Nigeria's message on the effect of climate change.
"As the United Kingdom prepares to host the UN Climate Change Conference of Parties (COP 26), mobilizing a coalition of leading organisations for the Race To Zero campaign. We call on the UK and other governments, through their high commission and embassies here in Nigeria, to hear and to amplify our message that we, like many other nations, are suffering from the effects of climate change today, that we are committed to protecting and improving our own natural environment for the benefit of Nigerians while also combating global climate change, and that we are eager to partner with others in supporting these efforts."
Buhari Still Confident Of Lifting Out 100M Nigerians From Poverty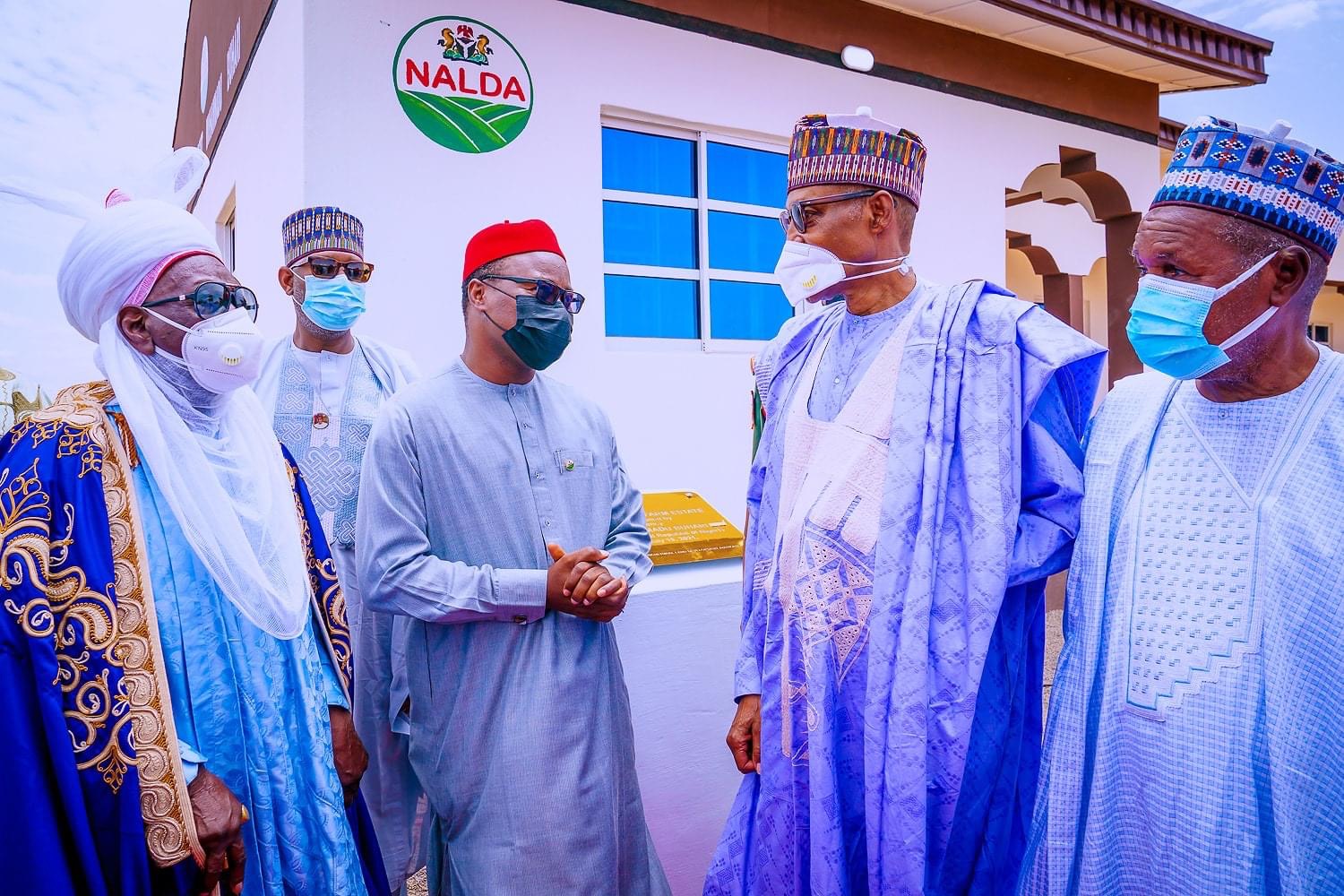 President Muhammadu Buhari Monday in Suduje-Daura, Katsina State, said the vision of lifting 100 million Nigerians out of the poverty cycle within ten years can be done, with more synergy between government and the people, and diligence in diversifying the economy, with agriculture as the backbone.
President Buhari, who commissioned the first National Agricultural Land Development Authority (NALDA) Integrated Farm Estate in Suduje-Daura, noted that reliance on oil had turned a draw back on the economy over the years, with unpredictable and fluctuating global prices that made it more difficult to effectively plan budgets, implement and measure outcomes.
The President said the mainstay of the Nigerian economy remains agriculture, where the country already commands a competitive advantage, with good weather conditions for crop and livestock farming, available manpower and willingness to learn new skills, and good soil types for all season farming.
"I wish to restate my commitment that getting 100 million Nigerians out of poverty is realisable. The country is robustly blessed with good weather conditions, good soil, human and material capacity, and a resilience to make a difference by all the hardworking youths.
"We can do it, and we will do it. No excuse will be good enough to remain a mono-economy with all the challenges in oil production and fluctuating global prices when we have vast opportunities in crop and livestock production,'' he said.
President Buhari noted that a globalized world places more emphasis on competitive edge of the economy for relevance, and Nigeria would always play a leading role in the agricultural sector, with the vastness in experience, crop cultivation, animal husbandry, and more recently, a rising youth interest.
"As the world becomes more globalized, countries will continue to draw from their competitive advantage to remain relevant. My belief, and it is also shared by many Nigerians, is that our country has a special advantage in food and livestock productions that we must harness and promote to feed ourselves, and build a firm structure for exportation.
"Our vision of a robust agricultural economy continues to provide amazing results. Across the country today, we are seeing rising public and private interests in agriculture, especially among the youth, and a steady migration from subsistence to commercial farming.
"With the support of public institutions, like the Central Bank and Bank of Agriculture, old tools are giving way to more mechanized styles of farming, credit lines are becoming more accessible, and farming is becoming more acceptable and fashionable. Indeed, we are witnessing a revolution in the agricultural sector,'' the President added.
He said the National Agricultural Land Development Authority (NALDA) was resuscitated to meet growing needs in the agricultural sector for exploring available potentials of job opportunities, entrepreneurship and marketing, home and abroad.
According to the President, "The National Agricultural Land Development Authority (NALDA) was already moribund when we assumed office. We had to resuscitate it to meet the growing needs of the country. I am happy to see that the directive to the Executive Secretary/Chief Executive Officer of NALDA, Paul Ikonne, and his management team when I launched the National Young Farmers Scheme (NYFS) in November 2020, is gradually taking shape.
"At the launch of the National Young Farmers Scheme, I recall that I told the management that I have directed that all NALDA's abandoned farm estates be retrieved to enable thousands of our young men and women to be engaged in farming.
"This Administration will be achieving agricultural mechanization through this scheme and I am confident that Nigeria under my watch, we will achieve food security in producing most of what we eat. In good harvest years we may even export our surpluses and earn foreign exchange."
The President commended the zeal and patriotism of the NALDA team in achieving quick and sustainable results like the Integrated Farming Estate, which had pooled the strength of men, women and youths in 13 communities and channelled them into different kinds of farming in one location.
"The Integrated Farming scheme, again, opens up more opportunities for employment, and most importantly creates communal-based system that promotes food security, skills acquisition and entrepreneurship.
"I am impressed to see that this NALDA Integrated Farm Estate is purely organic and it further expresses my desire for Nigeria and Nigerians to have food sufficiency and begin to earn more foreign income through agriculture. As a government, what I am seeing here today shows my administration's desire is genuine and realizable that our peoples' orientation to farming can be changed for good,'' he noted.
President Buhari directed all Federal Government institutions to work in synergy in lifting and diversifying the economy, and NALDA should be given all the support it needs to expand the Integrated Farm Estate across the 109 senatorial zones in the country.
While appreciating the governors, who were at the event to witness the historic commissioning, particularly Governor Aminu Bello Masari of katsina State for providing a 100 hectare land for the project, the President urged them to provide more support to Federal Government institutions that have been mandated to work assiduously in engaging more minds and hands to turn the economy around for good.
In his remarks, the Katsina State Governor thanked the President for the initiative of resuscitating NALDA, noting that agriculture had always being the strength of the Nigerian economy until the 70s.
He said with proper management of the project and a strong irrigation system the integrated farm would serve its full purpose, with benefits to the people and economy of the state.
Kebbi state Governor, Atiku Abubakar Bagudu, said all the 36 states of the federation and FCT had benefited from the administration's policy of always targeting grassroots with development projects.
He said the closure of the border to neighboring countries further demonstrated President Buhari's seriousness in lifting the Nigerian economy, adding that Nigeria remains sensitive to the plight of neighboring countries.
CBN Governor, Godwin Emefiele, said the financial regulatory body will start giving special attention to NALDA, while listing some of the laudable achievements of the administration through the Anchor Borrowers scheme for farmers.
"Your Excellency, Mr President, as you told me during the inspection and I agree with you that this is the best way to spend money," he said, "You are doing everything that is possible to bring the dividends of democracy to all Nigerians."
The NALDA Executive Secretary noted that the Integrated Farm Estate had a capacity for 400 birds in the poultry, 200,000 fishes, 500, 000 cows and goats, 540 litres of honey per harvest, 120 units of one bedroom apartment, clinic and a school.
Ikonne said the recycling process on the farm and domestication of tools and skills of workers will guarantee sustainability and 1, 500 farmers will be empowered every year to start their business after learning.
The Emir of Daura, Alhaji Faruk Umar Faruk, thanked the President for always projecting the best of the community in his office.
"We are proud of you. We are proud of the legacy you continously project," he said.
GRAZING BAN: Northern Elders Canvass For National Dialogue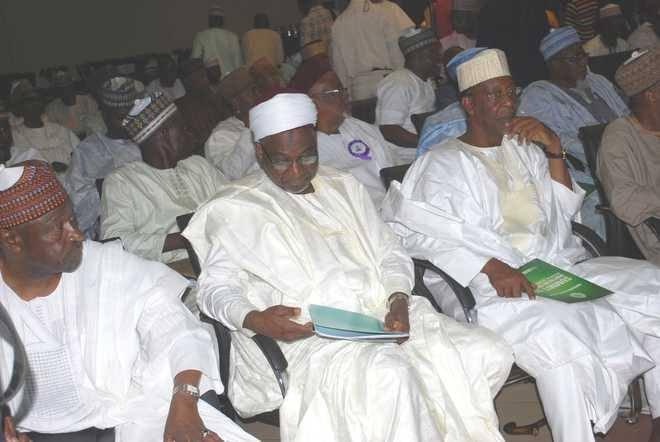 The Northern Elders Forum, NEF, has declared support for the ban on open grazing by governors of the southern states.
About 17 southern governors had held an emergency meeting in Asaba, Delta State to proffer solutions to increasing security issues in the country and there they announced the ban on open and called for restructuring.
NEF said that it support any programmed transition that will eliminate open grazing and the establishment of productive, safe and sustainable options in managing the country's huge national asset in animal husbandry.
In a statement signed by its Director, Publicity and Advocacy Dr Hakeem Baba-Ahmed, and made available to DAILY POST on Tuesday, the forum warned that the solution being sought cannot be achieved with threats and harassment, but with commitment and collaboration involving all governments and stakeholders.
"It is in everyone's interests to support an urgent national initiative that will engineer a safe and productive transition to the end of open grazing.In the meantime, the forum must warn those attacking and killing Fulani headers to stop," NEF said.
"There are limits to every community's tolerance, and the forum strongly advises that lines are respected in the manner we treat Nigerians who are vulnerable wherever they live.
"The forum has always supported initiatives that improve the quality of inputs into how Nigerians can address the limitations in the manner the country is operated.
"It is unfortunate that the current efforts of the National Assembly to amend the constitution enjoys little or no confidence among Nigerians that they will address the fundamental challenges which need to be comprehensively addressed, although this can be redressed if our elected representatives recognize the historic opportunities they have to move this country beyond its strangulating challenges.
"The negative attitude of the Presidency towards engaging Nigerians to tap into ideas, grievances and goodwill of many citizens who mean well is ill-informed and, under our current circumstances, dangerous.
"So are postures that issue opportunistic ultimatums over convening national dialogue by the President. The forum supports a citizen-driven national dialogue and a campaign to get the government to accord its outcome the respect it deserves.
"The forum extends its hands to groups that genuinely believe that Nigerians should demand and design the type of country we want, and should not wait for people we elected to set the boundaries and conditions of our existence.
"The forum restates that the North will not be cowed and stampeded into escorting political ambitions of politicians at the cost of its rights, security and dignity.
"It demands that President Buhari asserts the powers our constitution gives him to protect our territorial integrity and secure citizens, or accept that he is incapable of leading the nation through these unprecedented challenges.
"Governors in the South must be unambiguous in their condemnation and resistance against these dangerous activities. They cannot continue to walk on both sides of the street.
"Northern governors should note that they are rapidly receding into irrelevance as desperate citizens chalk up their silence over multiple assaults in a country where they have equal rights to their security and dignity.
"If our country is to survive its current difficulties and build a better nation, President Buhari must improve his levels of competence, awareness that the nation is sliding into disaster and sensitivity to the frustrations of Nigerians.
"Overwhelming majority of Nigerians do not want war or an end to our union. We just want an end to insecurity, escalating cost of living and the hate and the fear which our leaders are triggering.
"The forum restates its readiness to engage any group of Nigerians in exploring productive paths to a better future.What it will not do is to watch as the North is damaged further by cynical southern politicians and adventurers who think the North is too weak to protect its own interests.
"The forum once again condoles the nation and families of Lt-Gen I Attahiru and other military officers who died in active duty.May God bestow His Mercies on their souls."