FG inaugurates Nigeria Agro Set-Up Committee to boost export, targets $250b by 2040
With the Federal Government's intent on diversifying the economy away from oil, there has been renewed interest in the agricultural sector as a critical sector to lead the charge and target $250B (two hundred and fifty billion US dollars) in export income for Nigeria by 2040.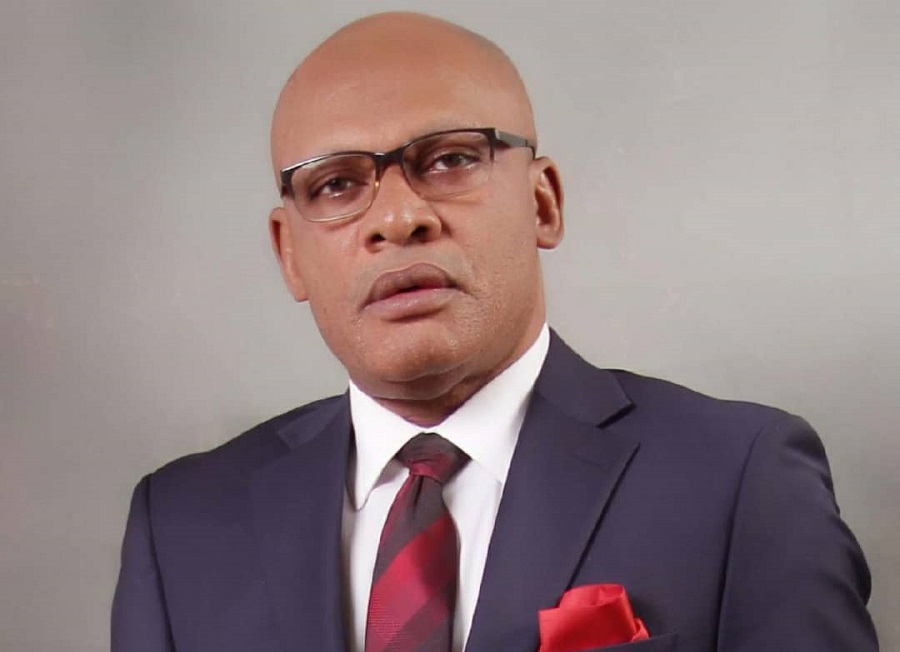 . Captain John T Okakpu chairs committee
BY: Sandra Ani
The Federal Government of Nigeria through the Federal Ministry of Industry, Trade and Investment (FMITI), has inaugurated a 28-member Nigeria Agro Set-Up Committee with a mandate to reinvigorate broad national agricultural activities across the country.
With the Federal Government's intent on diversifying the economy away from oil, there has been renewed interest in the agricultural sector as a critical sector to lead the charge and target $250B (two hundred and fifty billion US dollars) in export income for Nigeria by 2040.
According to PriceWater Coppers (PwC's) report, between 2016 and 2018, the country's total agriculture exports was driven by export of sesame seeds, fermented cocoa beans, cashew nuts, ginger, crude palm kernel oil, soya beans, frozen shrimps and prawns, among other commodities.
Cumulatively, the country earned N0.53 trillion from agriculture export between 2016 and 2018.
In contrast, Nigeria's total agriculture import bill over the same period stood at N2.39 trillion.
As a result, agriculture trade deficit stood at N1.86 trillion. Thus, the country is a net food importer.
Therefore, the Committee which comprises of an assemblage of representatives of the Government MDAs, private sector agro industry technocrats, high flying managers, retired agric related multinational practitioners, agric export logistics experts, agric-based academia, government bureaucracy experts, senior military officers (active and retired) are expected to innovatively position country's agric value chain for improved exports.
The Committee chaired by Chief Executive Officer of ABX WORLD, Captain John T Okakpu has as members: Arch Kabir Ibrahim (AFAN); Brigadier General Kapeh Alwali Kazir (Nigeria Army); Prof. Obiora Edwin Madu (Multimix); Prof. Simon Irtwange (FUAM); Prof Charles Asadu (UNN); Abdulkarim Kaita (Dangote Group); Mudiaga Okumagba (FedEx/Red Star); Lieutenant Colonel Benedict Ugbuji (Nigerian Army); Ifechukwu Anajekwu; Jane Machunga; Ogunfunmilayo Oluwole (NAQS); Ernest Ihedigbo; Eniola Elizabeth; Amede Achingale (AWEP) and Wing Commander Shuaibu Hamza (Rtd)
Others are; Deputy Controller of Customs Suleiman Chiroma (Customs); Dr. Chinyere Akujiobi (FMARD); Idowu-Ogbo Medaiyedu, Esq (FMF)., Kamal Mustapha; Olatunji Lawal; Dr. (Mrs) Gloria Ahmed and Mrs. Hindatu Adbul; Tony Ifeakandu and Alhaji Ismail Tahir.
While inaugurating the Committee on Thursday, June 18, 2020, the Permanent Secretary, FMITI, Dr. Sani-Gwarzo, charged members to collaborate with relevant Government Agencies to facilitate the purchase, certification, transportation of agricultural commodities from the farm-gates to the points of exit.
He said that the country Nigeria needs a system that can control, facilitate export and entrench international acceptance standards.
This, he said, can only be achieved through synergy between the Ministry, relevant MDAs and private sector.
In his words: "I want to use this opportunity to welcome the members of the Nigeria Agro Set-Up led by Captain John Okakpu of abx World.
"As you are aware the Ministry has the mandate of formulating and implementing policies and programmes to attract investment, boost industrialization, increase trade and exports and develop enterprise.
"In line with the diversification agenda of the current Government, the Ministry is very pleased to note that the Committee will serve as a reference point for coordinating activities that will fast-track the agriculture export business in Nigeria.
"The Reference Point comprising public officials and private sector representation from the six geo-political zones of the country will work in collaboration with relevant Government Agencies to facilitate the purchase, certification, transportation of agricultural commodities from the farm-gates to the points of exit.
"Nigeria needs a system that can control, facilitate our export and entrench international acceptance standards. This can only be achieved through synergy between the Ministry, relevant MDAs and private sector.
"After the inauguration, the Ministry in tandem with the members of the Committee will develop a suitable terms of reference (TOR) for the Committee.
Also, a work plan of 5-10 years with targets and time lines will be developed to boost production for sustainability purpose.
"This is a very welcome development as it would aid in developing agricultural commodities export thereby generating more jobs and foreign exchange.
He noted that the secretariat for the Committee shall be domiciled in the Ministry (CED) for easy coordination, monitoring and evaluation purposes.
Responding on behalf of the Committee members, the Chairman, Captain Okapku said that they will work assiduously towards the set goal which is to recognise the need to promote and encourage interest of agriculture in Nigeria.
He said that they will work vigorously towards inculcating in the youths a sense of patriotism and nationalism, serving the immediate community and other countries with agriculture produce which will compete favourably in international markets and to promote and educate the generality of Nigerian farmers on the best practices of agriculture.
"Major areas in the Committee's agenda are to reinvigorate a broad national agricultural activity across the land and reposition the industry as a veritable source of massive youth employment.
"The Committee will also coordinate and galvanise agro exporters in Nigeria to a well-organised, highly informed and strategically positioned group in export and related matters.
"We are also working towards the reduction of high export tariffs and encourage government and allied agencies to provide incentives for agro exporters in Nigeria", he said.
The Committee will also work towards the full take-off of the commodity exchange market to curtail further inflation of prices and to inculcate export ideas into poverty alleviation programmes.
We Need ₦140bn For Ranching In Kaduna State – El-Rufai
Kaduna State will need at least ₦140 billion for 14 ranches to fully settle herders and their families in the state, Governor Nasir El-Rufai has said.
He revealed this recently during an interactive session with journalists in Abuja when asked the measure needed for sustainable boost to livestock productions.
"It is not a matter of populist legislation or saying that tomorrow this or that; it is not the solution. We have taken a position as northern states governors and we are implementing that," he said.
"We cannot do it overnight. We need billions of naira. This is just one ranch that is costing N10 billion. I have 14 grazing reserves in Kaduna State and I would like to convince them into ranching. Do I have 14 times N10 billion? I don't have."
"In my state for instance, we are developing a huge ranch at Damao to centralise the herders and that is the solution (on the) long term. But can it be done overnight? No. This project that we are doing will cost us about ₦10 billion. The CBN is supporting us with about ₦7.5 billion and [it] will take about two years to do."
While El-Rufai maintained that ranching remains the recipe for the recurring farmer-herder conflict in the country, he described the anti-grazing law enacted by some of his colleagues as unrealistic.
According to him, although ranching is the ideal solution to the problem, it cannot be done overnight. He urged those pushing for the immediate ban on open grazing to exercise patience as time and resources are required to have ranches across the country.
"We will be settling about 1,500 Fulani herders' families and [I] hope they will see that there are alternative ways of producing livestock instead of running up and down with cattle and going to people's farms and causing all kinds of problems," Governor El-Rufai added.
Releaf Secures $4.2M Seed Funding To Drive Food Industrialisation In Africa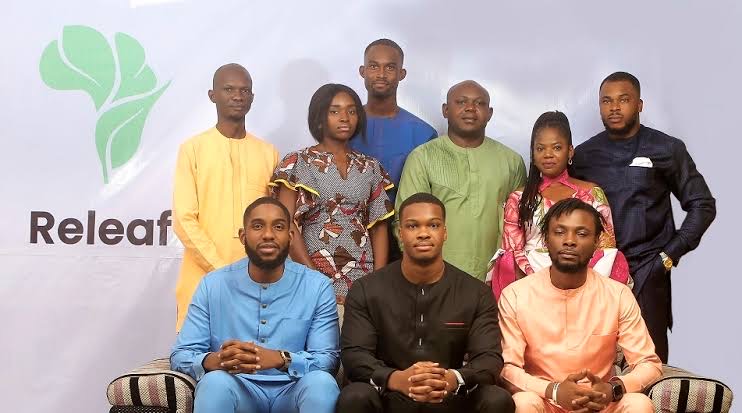 Releaf, an agtech start-up that develops proprietary hardware and software solutions that makes African farmers and food factories more efficient and profitable, has raised $2.7 million seed funding in a round led by Samurai Incubate Africa, Future Africa and Consonance Investment Managers with participation from Stephen Pagliuca, Chairman of Bain Capital and Justin Kan (Twitch).
Releaf also secured $1.5 million in grants from The Challenge Fund for Youth Employment (CFYE) and USAID.
The seed funding will enable the development of industrial food processing technology in Nigeria's smallholder-driven Oil Palm sector while the grant will enable Releaf to provide working capital and other value-added services for smallholders and small-scale processors.
Grant funding will support the training, recruitment and retention of more women and youth in Nigeria Oil Palm sector through the creation of both digital and technical jobs.
Nigeria's oil palm industry is dominated by smallholder farmers, with 80 percent of local market share. However, production rates are low because many still rely on ineffective processes for de-shelling, including the use of rocks and inappropriate hardware.
These ineffective processes also lead to low quality palm kernels which are largely unfit as input for high quality vegetable oil manufacturing. As a result, food factories are unable to purchase these raw materials and operate significantly under capacity.
On average, food factories have 3X more installed capacity than utilization, which impacts the cost of food and hampers further investment into processing capacity.
Releaf acts as a bridge between smallholder farmers and food manufacturing companies with its proprietary patent-pending machinery, Kraken.
Kraken can process any quality of palm nut into premium quality (95 percent purity) inputs for food factories. Releaf's software connects the start-up to more than 2,000 smallholder farmers, ensuring consistent, large-scale supply. While palm kernel oil production is not foreign to Nigeria, Releaf's technology and scale means it can process 500 tonnes of palm nuts per week.
The software offerings also allow the start-up to receive inbound supply requests from farmers via USSD, provide working capital financing as well as collect proprietary data on supply availability.
Speaking about the new funding, Ikenna Nzewi, CEO and co-founder of Releaf, said, "our mandate is to industrialize Africa's food processing industry. This round of funding enables us to develop and prove our technology with smallholder farmers in the oil palm sector. Given Nigerians spend ~60 percent of their income on food and Africa's population is set to increase by 100,000 people per day over the next three decades, we're presented with an incredible opportunity to feed more people, reduce consumer costs, and supply the fastest-growing food market in the world.
Releaf is committed to harnessing technology to accelerate the economic wealth of rural, agrarian societies throughout the Continent. We firmly believe that a robust real economy is the foundation for long-lasting and shared prosperity for Africans and are excited to deepen partnerships with like-minded organizations, governments, and firms."
This new funding will enable better productivity and accelerate the eradication of the menial and archaic processes that are prevalent across Nigeria's oil palm sector and the agriculture sector as a whole. It will also enable Releaf to drive more value and profitability across the oil palm value chain, as well as support direct and ancillary job creation in the farming communities of South and Eastern Nigeria.
Rena Yoneyama, Managing Partner at Samurai Incubate Africa who led the round commented, "Releaf's novel approach to operating within the value chain with proprietary technology set it aside from many agtech startups we have spoken to. We believe the firm's thesis on decentralizing food processing would have a strong match with Africa's economic development landscape for the next few decades.
Ikenna and Uzo are the perfect founders to disrupt this market in Nigeria and beyond. We are thrilled to back them as they innovate in providing both agro-processing and financial services to rural communities and farmers."
Iyin Aboyeji, General Partner at Future.Africa noted, "more than 50% of the goods in supermarkets globally contain glycerine – an extract made from palm oil – a cash crop that is passed down from generation to generation.
The team at Releaf is building the agro-allied industry of the future from the ground up starting with palm oil which they have developed novel technology to aggregate, deshell and process into critical ingredients like vegetable oil and glycerine. Future Africa is delighted to back Releaf to build the future of modern agriculture"
Dr. Nneka Enwonwu, Country Relationship Manager, from The Challenge Fund for Youth Employment (CFYE) said, "We are thrilled to partner with Releaf on their mission to improve efficiency and profitability for farmers and food factories in Africa.
The founders' vision and the team's enthusiasm gave us confidence that Releaf will deliver real value for rural communities and create digital/technical jobs for women and youth. We are looking forward to their results and success over the coming years and continuing to support their work."
BREAKING: Lawmakers In Lagos Ban Open Grazing, Pass VAT Bill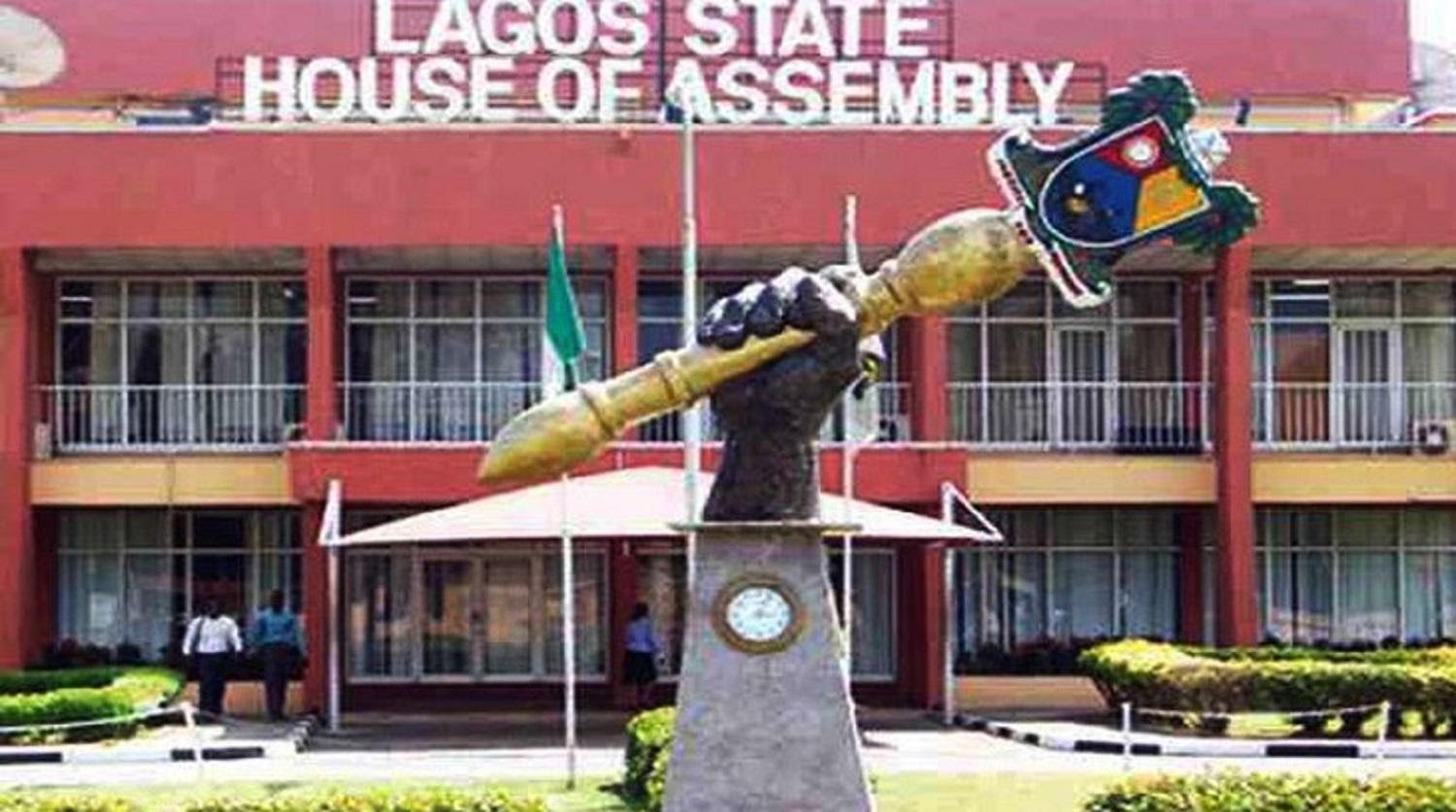 In what could be described as a move towards achieving restructuring, Lawmakers in Lagos State have passed the State's Value Added Tax, VAT, Bill on Thursday.
The State Assembly House also passed the bill that prohibits open cattle grazing in the state.
The Speaker of the state House, Mudashiru Obasa, therefore, directed the Acting Clerk, Mr. Olalekan Onafeko to send the copy to Governor Sanwo-Olu for further action.
The two bills were passed after unanimous votes by the lawmakers at the sitting where they were read for the third time.