Ned Nwoko asks PDP to Expel Governor Nyesom Wike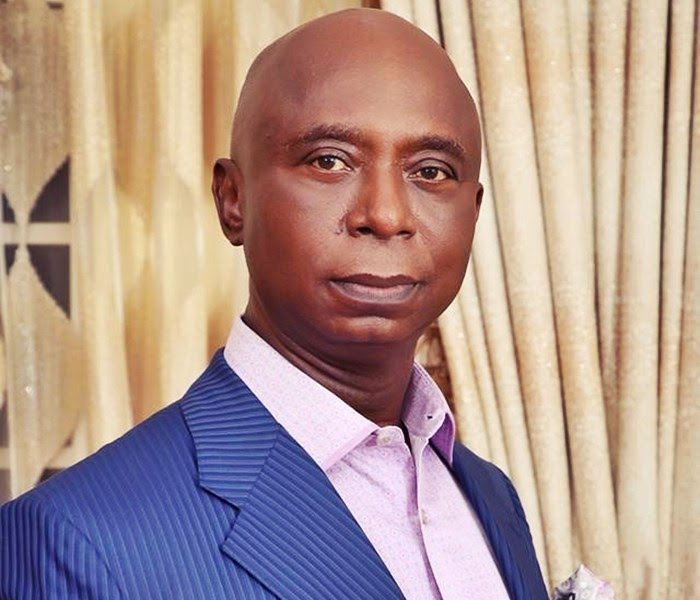 Ned Nwoko who is the Peoples Democratic Party(PDP) Delta North senatorial candidate, Said the Rivers Governor, Nyesom Wike, is a nuisance who has done the party a lot of damage.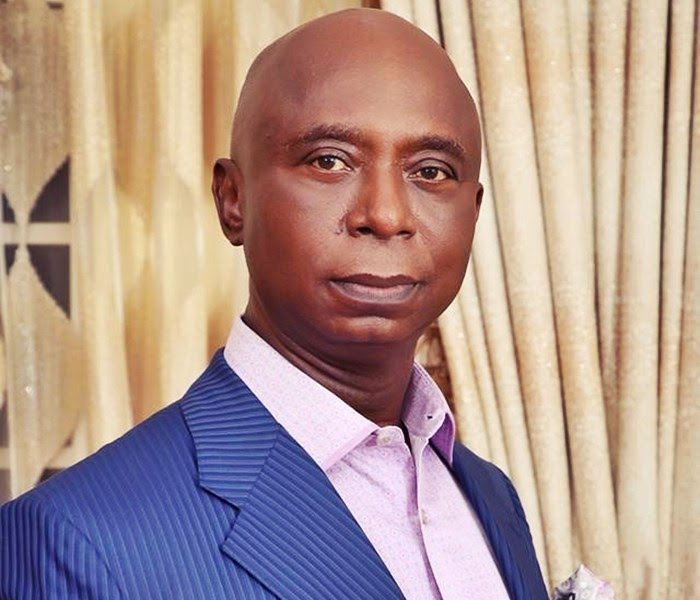 He said that Wike was being treated with levity by the PDP hierarchy, adding that he should be shown the way out of the party.
According to him: " Wike Is a nuisance, quote me anywhere. If I were the leader of the party, I would have acted differently. I would have done things differently. He has done a lot of damage to the PDP and I don't know what they are waiting for to show him the way out."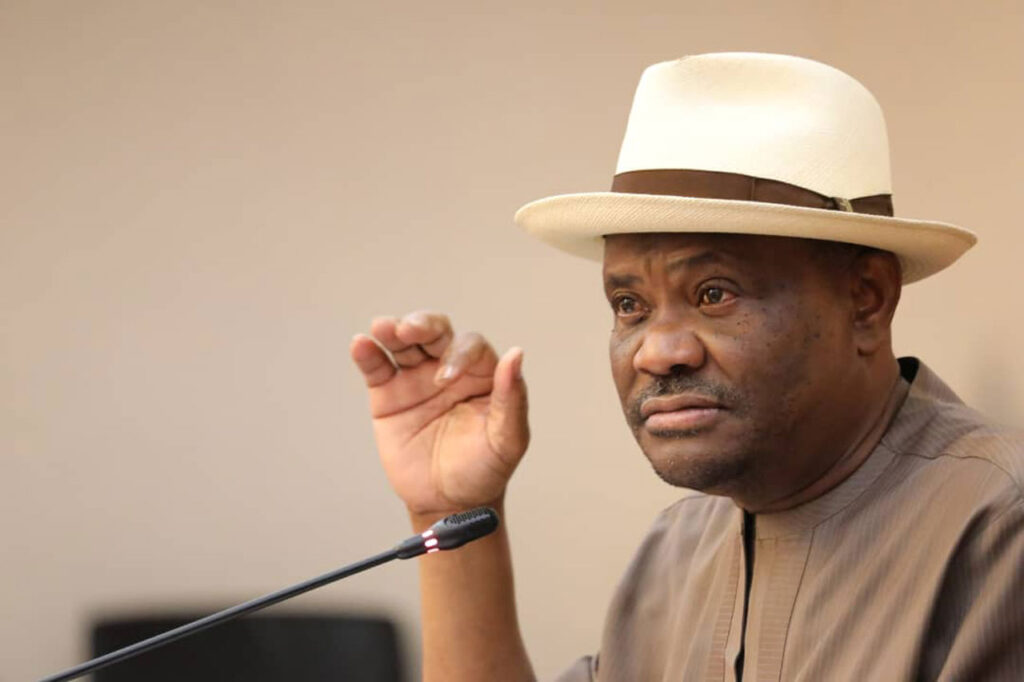 Nwoko said he would do better than he did in the House of Representatives in 1999, adding that the hallmark of a good legislator is the ability to lobby.
"A good lawmaker is almost as good as someone with executive power. It is all about lobbying. Normally our focus is on the well-being of Nigeria. As a senator, I will be representing Nigeria whether you are in PDP, APC or Labour Party. It doesn't make any difference to me. If you look at the bills I sponsored when I was in the House of Representatives, it was all about the people. It was about the minimum wage, about the disability allowance and many others like that."
Coming down to Delta, the Benin/Asaba road need to be resurfaced, we also need service stations along the way."
He also added that more dams should be built to check the menace of the flood.
Governor Wike is yet to respond to the matter.
READ ALSO: Wike Vows Not To Step Down For Any PDP Presidential Aspirant
READ ALSO: Ned Nwoko Goes After Kayamata Seller, Jaruma, Over Defamation
Osun State new Governor, Adeleke Sacks 12,000 workers, Dethrones three Monarchs barely 24 hours after his inauguration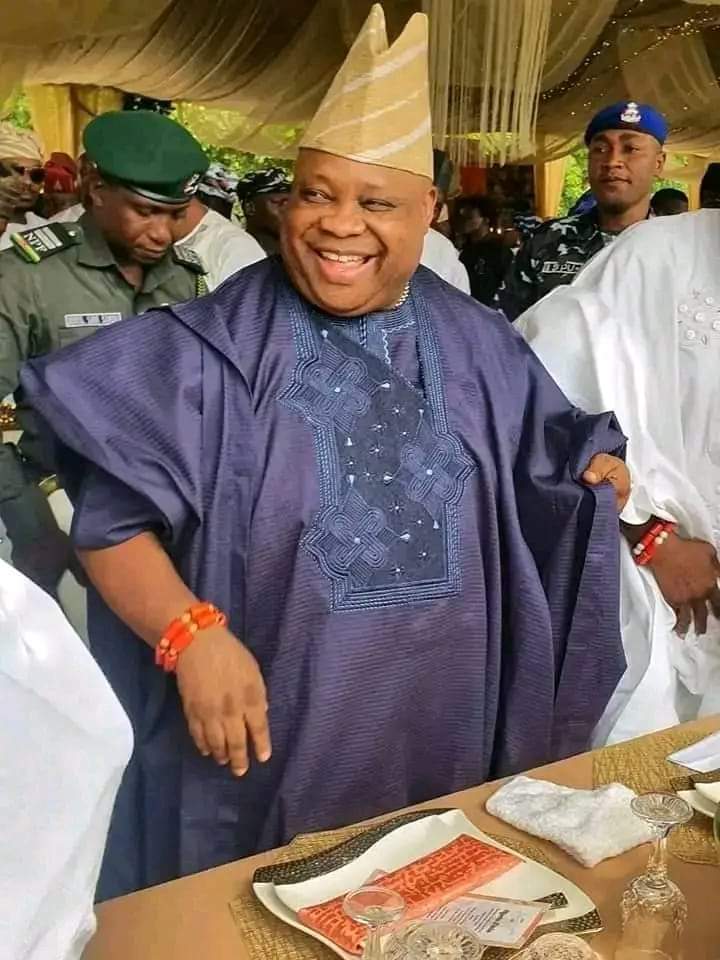 Osun Governor Senator Ademola Adeleke has sacked 12,000 workers and ordered the dethronement of three monarchs barely 24 hours after his inauguration.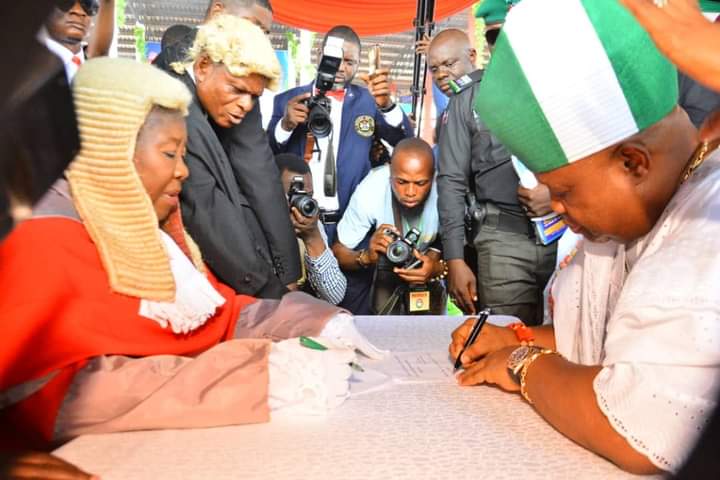 The Governor also nullified the appointment of 30 Permanent Secretaries and suspended the chairman and members of
Osun State Independent Electoral Commission (OSIEC).
The affected monarchs include Akinrun of Ikinrun Oba Yinusa Akadiri; Aree of Ire Oba Ademola Oluponle and Owa of Igbajo, Oba Gboyega Famodun. He ordered the monarch to vacate the palace, asking security operatives to take over.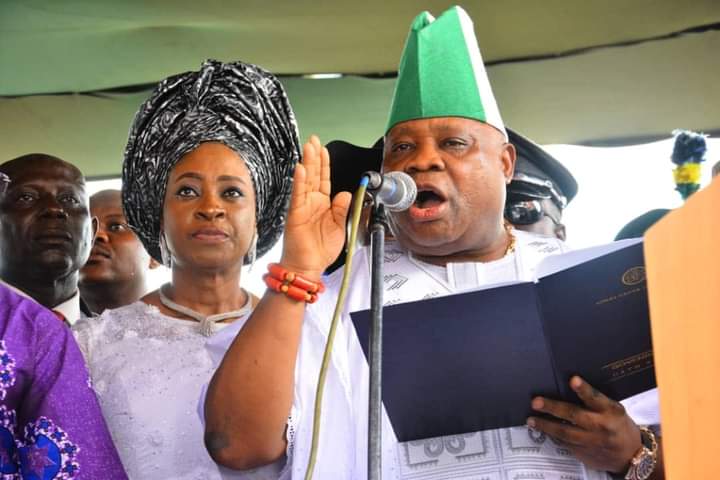 A statement by the Chief Press Secretary to Adeleke, Olawale Rasheed on Monday stated that the new Governor signed the Executives orders which covered chieftaincy matters, appointments issues, setting up of review panel, staff audit and employment matters."
The release reads: "All employments in the service of Osun State Government made in any capacity into any capacity in all the Ministries, Departments, Agencies, Commissions, Boards and Parastatals after July 17th, 2022 be and are hereby nullified.
"Executive Order number five on Chieftaincy Affairs and appointment of traditional rulers. All appointments of traditional rulers made by Osun State Government after 17th July, 2022, are hereby ordered to be reviewed to ensure there was strict compliance with due process of chieftaincy declarations and native law, custom and tradition relating to such chieftaincies. In the case of Ikirun, Iree and Igbajo, to avoid further breakdown of law and order, the appointments of Akinrun of Ikinrun, Aree of Ire and Owa of Igbajo are hereby put on hold pending review. Subsequently, the palaces of Akinrun of Ikirun, Aree of Iree and Owa of Igbajo should remain unoccupied, while security agencies are hereby ordered to take charge."
Osun immediate past Governor Adegboyega Oyetola employed over 12,000 workers and appointed 30 permanent secretaries.
A statement by the Secretary to Osun State Government, Tesleem Igbalaye, also announced the suspension of the chairman of the Osun State Independent Electoral Commission (OSIEC), Mr. Segun Oladitan and its members.
Others are: Yusuf Oyeniran, Suibat Adubi, Prince Yinka Ajiboye, Abosede Omibeku, Dosu Gidigbi, and Wahab Adewoyin.
He noted that the suspension was a sequel to several petitions bothering on financial impropriety, dereliction of duty, absenteeism and abuse of office against the said Chairman and members of the Commission.
Henceforth, Peter Obi Will not show up for debates if other Presidential Candidates won't show up – Doyin Okupe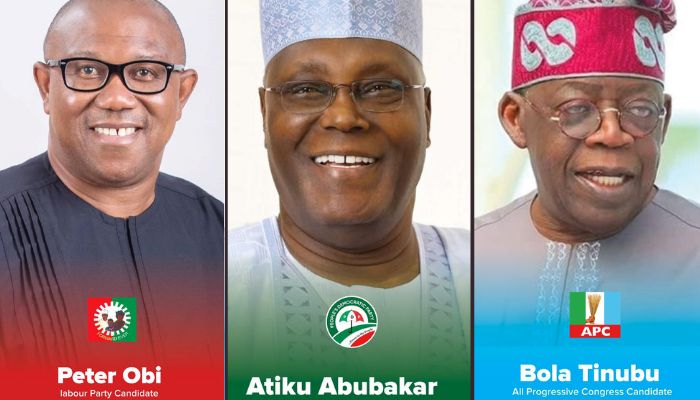 Doyin Okupe, The Director General of the Obi-Datti Campaign Organisation, disclosed this on Monday.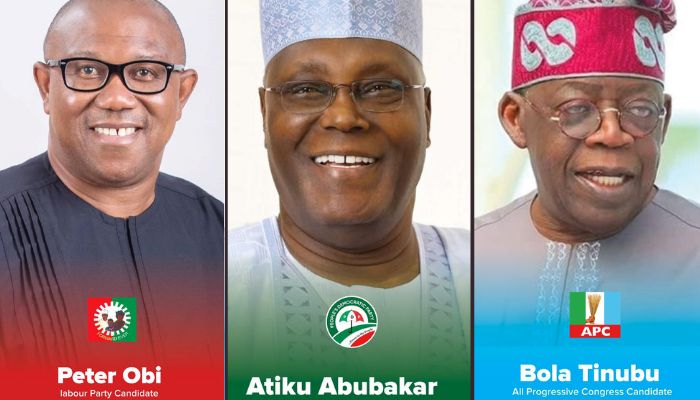 He made this known at a briefing in Abuja owing to the absence of the PDP and APC presidential candidates, Atiku and Tinubu respectively.
As this will not be the first time they are ditching debates or media interviews meant for the presidential candidates.
Okupe said Obi will no longer debate with surrogates or running mates and will back out of any debate even at the last minute should other presidential candidates fail to show up.
He stated that they cannot continue to participate in the subversion of the system. That will totally contradict our position of creating a new Nigeria.
READ ALSO: Peter Obi angrily snaps at Dino Melaye, Atiku and Tinubu absent from the presidential town hall meeting
Peter Obi angrily snaps at Dino Melaye, Atiku and Tinubu absent from the presidential town hall meeting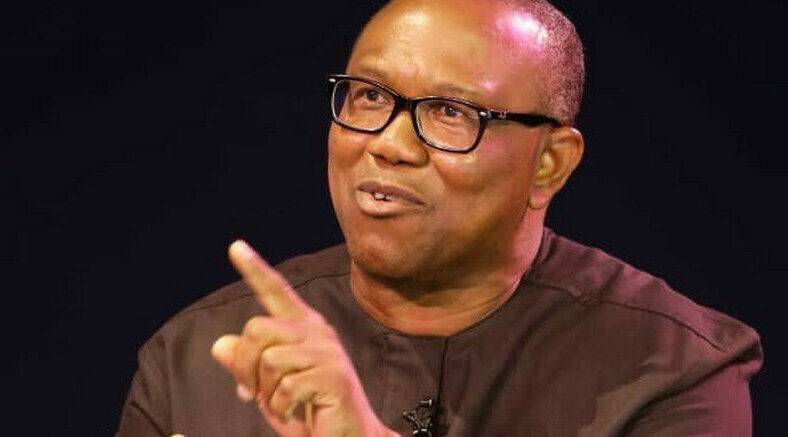 During the presidential debate which took place yesterday, The Presidential candidate of Labour Party, Peter Obi publicly expressed his anger at politician Dino Melaye whilst the debate was in progress at the presidential town hall meeting organized by Arise TV on Sunday night, November 6.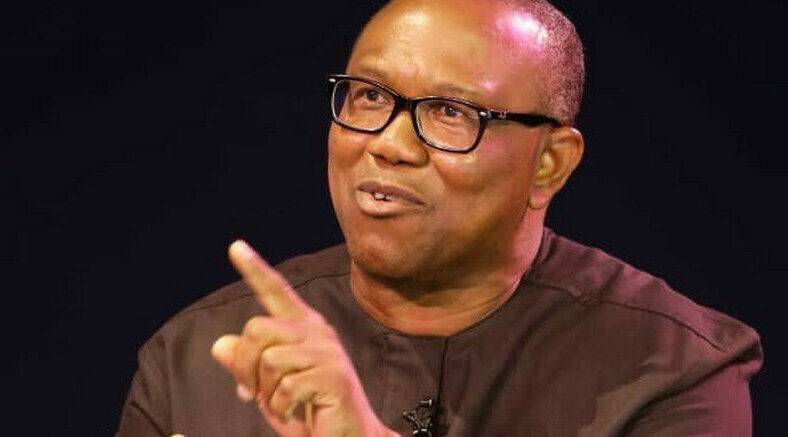 This happened when one of the attendees stood up to question the presidential candidates and Dino was heard saying "Na wa o, Obi people." On hearing the words of Dino, Peter Obi snapped at him.
"Stop that Dino. Why are you always calling me? I won't take that. This man is from ANPP. Why are you calling him Obi people?" a visibly angry Peter Obi said. Obviously the attendee who asked a question was from ANPP, and Dino was in a hurry to throw shades at Peter Obi which Peter didn't take lightly.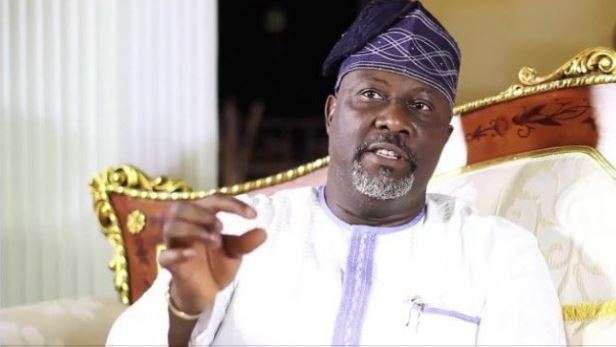 Here's a video of what happened
And about the Presidential debate which required the presence of all the presidential candidates, APC's running candidate, Bola Ahmed Tinubu and PDP's running candidate, Atiku Abubakar were both missing in attendance.
Although Atiku Abubakar sent in his vice running mate, Governor Okowa to represent him. But that didn't sit well with some of the people who attended, After a little protest against it, Governor Okowa told them Atiku was not in Nigeria and he took and was given permission for his absence, moreover, this wasn't the main presidential debate.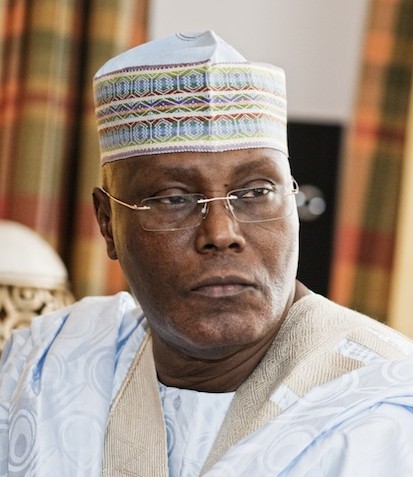 Meanwhile, Information has it that the APC'S candidate, Bola Ahmed Tinubu and his running Vice, Kashim Shettima Were not in attendance and we're later seen in a party they had to attend. Their representative said Tinubu can not honour every invitation as he has a tight schedule.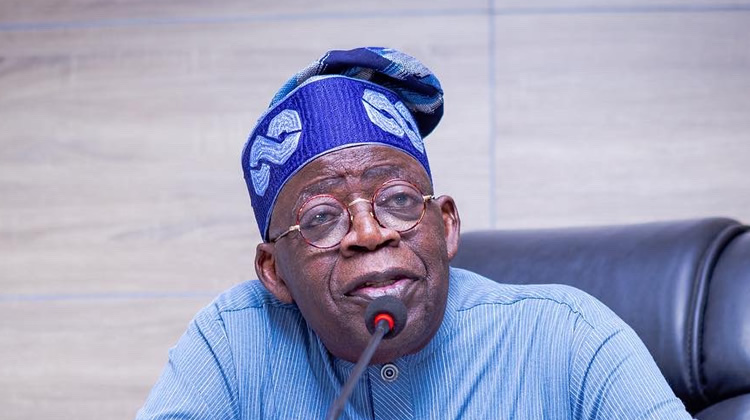 READ ALSO: EFCC Ordered to seize 40 landed Properties Belonging to Ike Ekweremadu
READ ALSO: I don't believe in One Nigeria – Tinubu