Osun State new Governor, Adeleke Sacks 12,000 workers, Dethrones three Monarchs barely 24 hours after his inauguration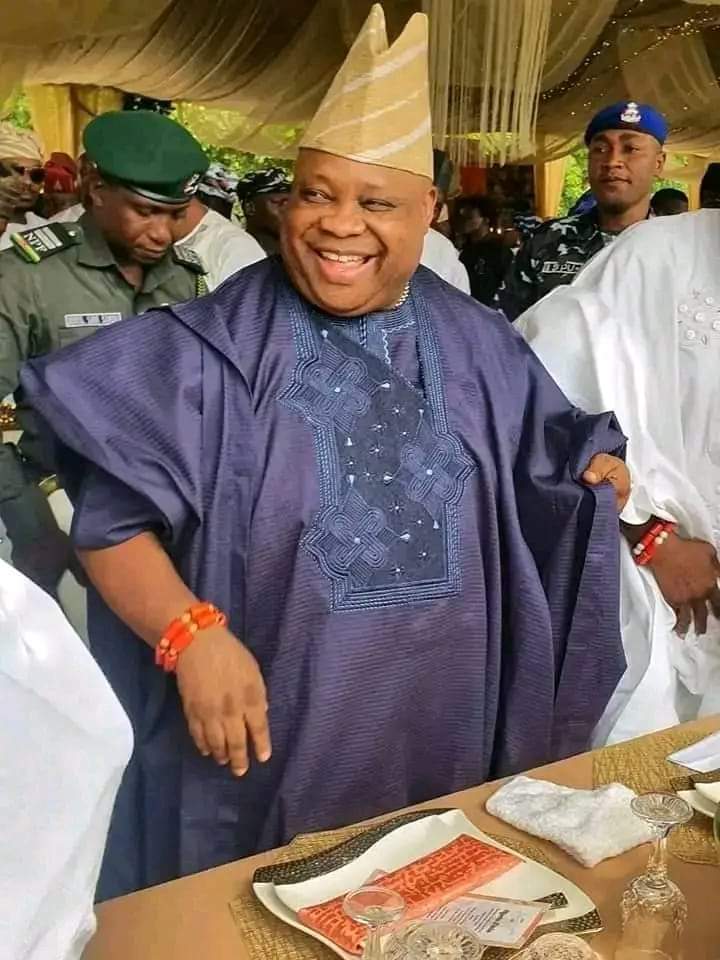 Osun Governor Senator Ademola Adeleke has sacked 12,000 workers and ordered the dethronement of three monarchs barely 24 hours after his inauguration.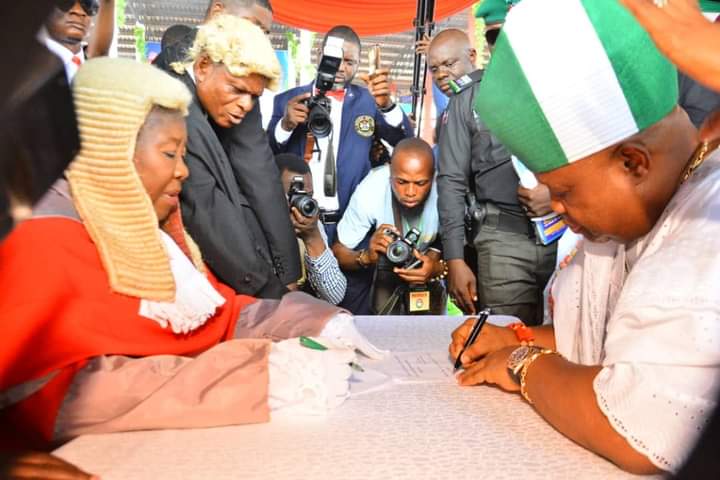 The Governor also nullified the appointment of 30 Permanent Secretaries and suspended the chairman and members of
Osun State Independent Electoral Commission (OSIEC).
The affected monarchs include Akinrun of Ikinrun Oba Yinusa Akadiri; Aree of Ire Oba Ademola Oluponle and Owa of Igbajo, Oba Gboyega Famodun. He ordered the monarch to vacate the palace, asking security operatives to take over.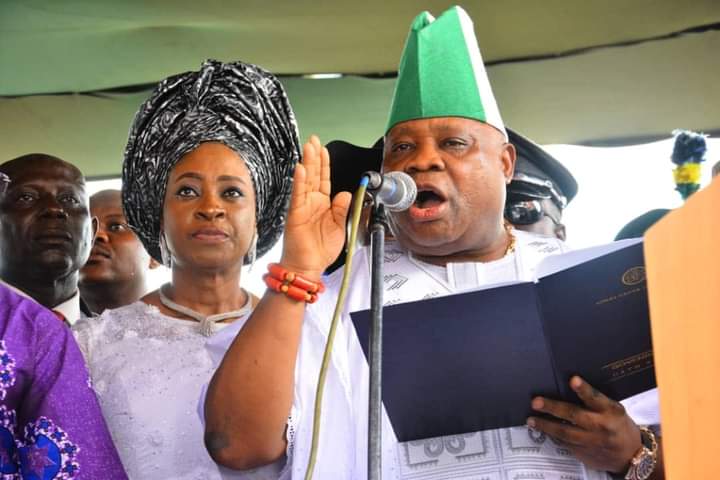 A statement by the Chief Press Secretary to Adeleke, Olawale Rasheed on Monday stated that the new Governor signed the Executives orders which covered chieftaincy matters, appointments issues, setting up of review panel, staff audit and employment matters."
The release reads: "All employments in the service of Osun State Government made in any capacity into any capacity in all the Ministries, Departments, Agencies, Commissions, Boards and Parastatals after July 17th, 2022 be and are hereby nullified.
"Executive Order number five on Chieftaincy Affairs and appointment of traditional rulers. All appointments of traditional rulers made by Osun State Government after 17th July, 2022, are hereby ordered to be reviewed to ensure there was strict compliance with due process of chieftaincy declarations and native law, custom and tradition relating to such chieftaincies. In the case of Ikirun, Iree and Igbajo, to avoid further breakdown of law and order, the appointments of Akinrun of Ikinrun, Aree of Ire and Owa of Igbajo are hereby put on hold pending review. Subsequently, the palaces of Akinrun of Ikirun, Aree of Iree and Owa of Igbajo should remain unoccupied, while security agencies are hereby ordered to take charge."
Osun immediate past Governor Adegboyega Oyetola employed over 12,000 workers and appointed 30 permanent secretaries.
A statement by the Secretary to Osun State Government, Tesleem Igbalaye, also announced the suspension of the chairman of the Osun State Independent Electoral Commission (OSIEC), Mr. Segun Oladitan and its members.
Others are: Yusuf Oyeniran, Suibat Adubi, Prince Yinka Ajiboye, Abosede Omibeku, Dosu Gidigbi, and Wahab Adewoyin.
He noted that the suspension was a sequel to several petitions bothering on financial impropriety, dereliction of duty, absenteeism and abuse of office against the said Chairman and members of the Commission.
JUST IN: Ademola Adeleke sacked as Governor of Osun state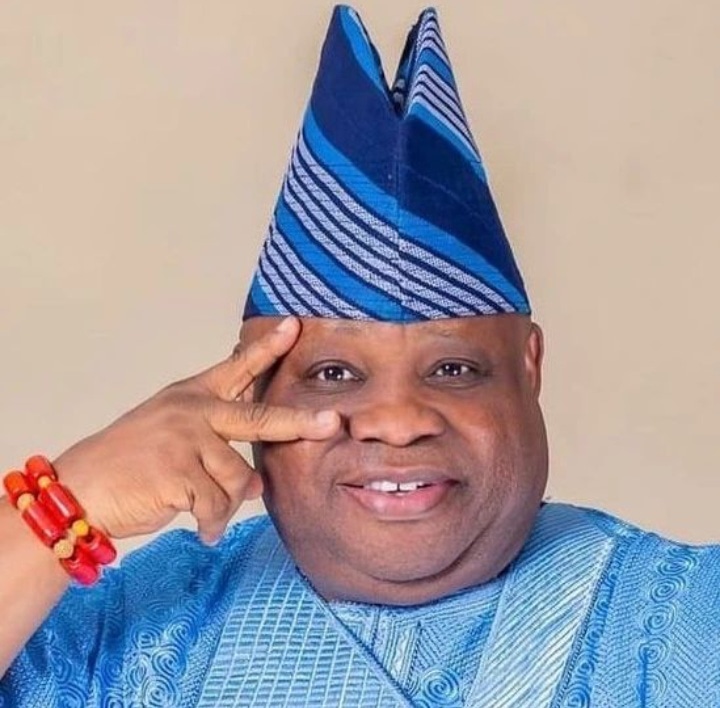 Senator Ademola Adeleke has been sacked as the Governor of Osun state by an Election Petition Tribunal chaired by Justice Tertse Kume.
The tribunal sacked Adeleke following claims of overvoting in some polling units across the State.
In the majority judgement issued by two against one, the Independent National Electoral Commission (INEC) has ordered the certificate of Return that was issued to Adeleke, Be withdrawn and issued to Adegboyega Oyetola.
READ ALSO: PDP Chairman slumps and die during a Town Hall meeting in Enugu State
Director of Defence Media Operation, Major General Musa Danmadami Says no threat will stop Elections in the South East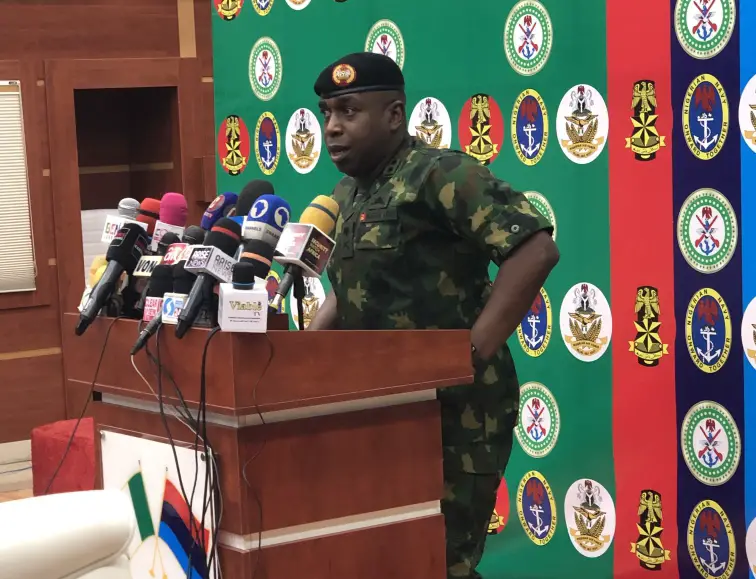 The Military authorities has given a firm assurance that nothing will stop Elections from holding in the south East, Despite the threats to stop it from holding.
The Director of Defence Media Operation, Major General Musa Danmadami, who gave the warning at the Defence Headquarters in Abuja while answering questions during a media briefing on the activities of troops attached to various operations across six geo-political zones in the country, stated that while no territory was under the grip of terrorists, bandits and other criminals, the criminal elements may be present in some local governments. 
General Danmadami said;  "Election will be held as scheduled in the South East.
No gunman or unknown gunmen or what is it called can stop the election. We have continued to carry out various operations and we will continue to carry it out.
"No territory is being held on to by the terrorists, bandits or other criminals. Yes, we have several pockets of them in some parts of the country, which is why operations are going daily.
"Of course, they may be disturbing some local government areas, but to say they have a territory they hold on to, no!
"Like I told you, we've been carrying out a lot of operations to make sure that their enclaves are destroyed and eliminated.
The Chief of Defence Staff had said repeatedly that the armed forces would remain apolitical.
"The police are the leading agency as far as election matters are concerned, they have the mandate, while other security agencies would support them to achieve this.
"I can tell you that any unwanted act during elections would be dealt with decisively."
READ ALSO: Borno State declared Safe for upcoming Elections as Zulum Babagana encourages Indigenes to get ready to come out to Vote
Peter Obi and his Campaign Team attacked in Kastina State after their campaign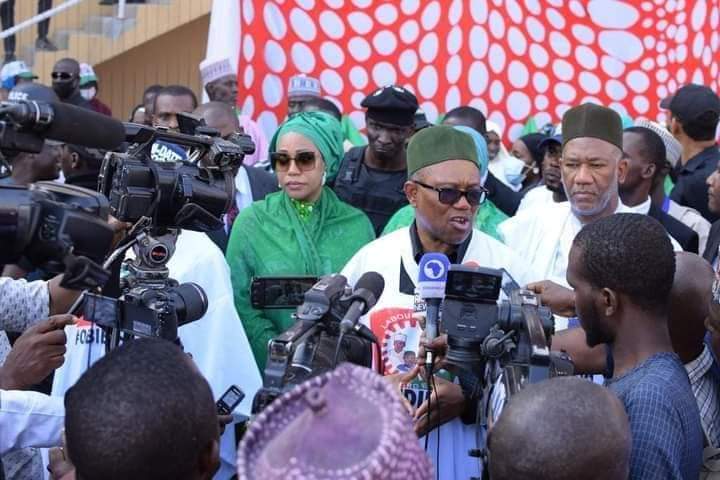 The Presidential Candidate of Labour Party, Mr. Peter Obi, was attacked alongside his campaign team members after a successful rally in Katsina state. 
Diran Onifade who is the Head of Media for Obi/Datti Presidential Campaign Council, condemned the attack on the presidential candidate.
He said "Our candidate had met with women in a townhall and then held a hugely successful Rally at the Muhammad Dikko Stadium. However, on his way to the airport, hoodlums attacked the car our candidate was riding in with heavy stones from his drivers' side causing substantial damage to the vehicle.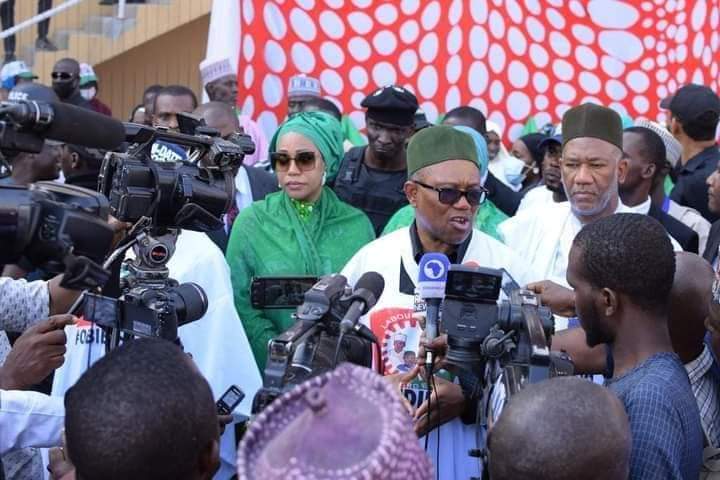 "To the glory of God, Mr Obi and other occupants of the car were unhurt. Subsequently another set of thugs also threw stones outside the stadium which damaged several vehicles including that of our official stage crew."
Thank God Peter Obi and all his campaign team members are safe.
READ ALSO: He Slept all through the meeting we attended – Sowore Warns Nigerians against voting for Tinubu