Peter Obi's 72-pages Manifesto, A must read for every Nigerian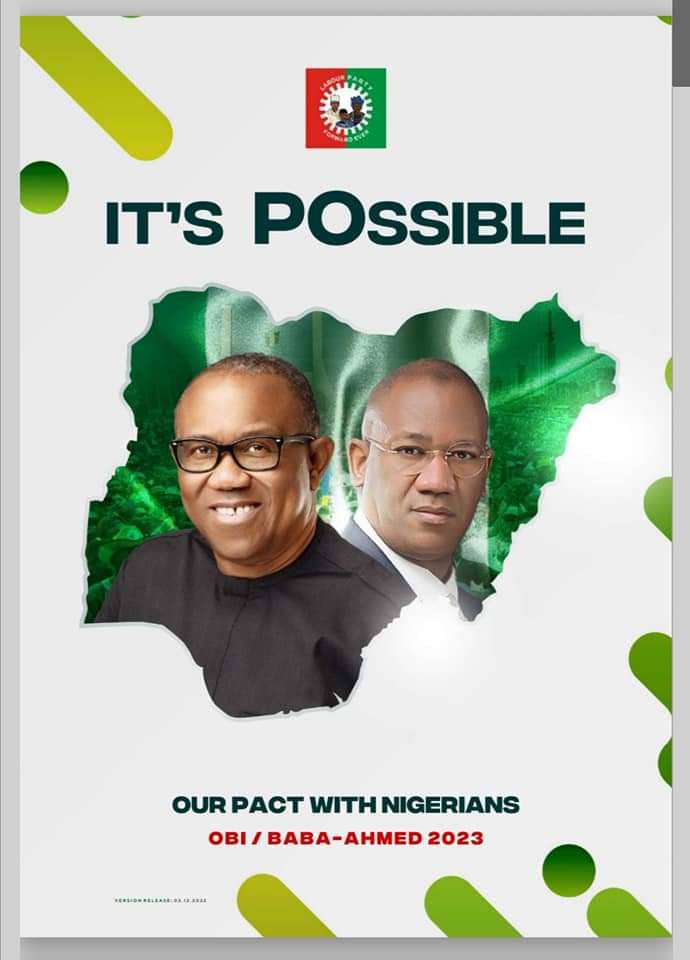 Link to Peter Obi's 72-page Manifesto.
The Labour Party Presidential candidate, Mr Peter Obi and his running Vice, Datti Ahmed, have released their Manifest on how to rebuild a better Nigeria if Elected come 2023.
On Peter Obi's page, he wrote thus;
"I have the honour to present our 72-page Manifesto, titled, "It's POssible: Our Pact with Nigerians." This Manifesto, its overarching and visionary policy planks, lay out our mission focus and mandate for securing, uniting and making Nigeria productive."
Further inviting everyone to read the manifesto from the link, he wrote;
"I invite you to peruse the policy document:
https://manifesto.obidatticampaign.com/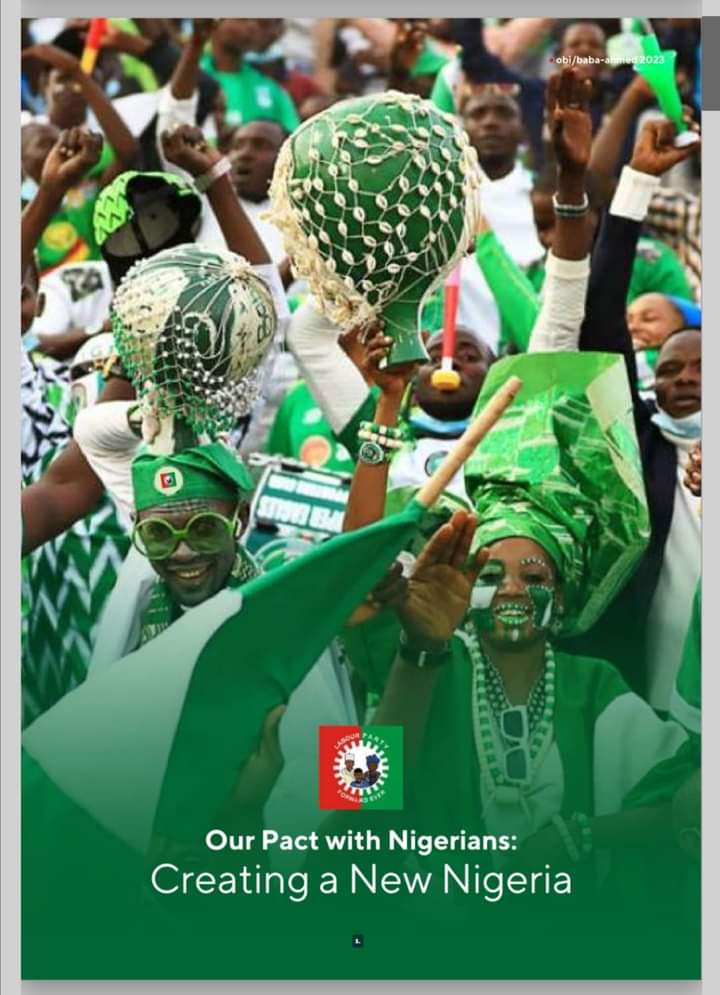 Not everyone believes what's written in the manifesto is achievable, Some citizens aired their concerns about it is easier said than done. But it's a great start to know how far the Labour Party Presidential candidate is thinking ahead of Nigeria's betterment.
READ ALSO: Henceforth, Peter Obi Will not show up for debates if other Presidential Candidates won't show up – Doyin Okupe
President Tinubu's Chicago University Certificate Causes Buzz Online Over "F" Feminine Description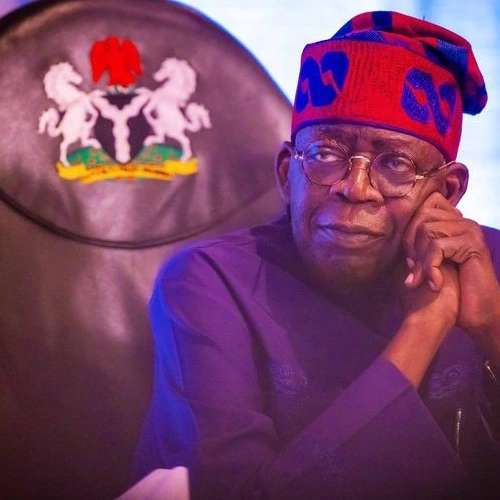 "Was Tinubu A Female During Days At Chicago State University?" – Nigerians raise alarm after seeing the 'F' description in the sex category of the president's released Chicago University Certificate.
Meanwhile, Festus Keyamo knocks Atiku after Chicago State University released President's academic records by asking him to apologize to Tinubu and Nigerians.
Keyamo's tweets on the apology comes after CSU released the academic records of Tinubu following an order from a Chicago court.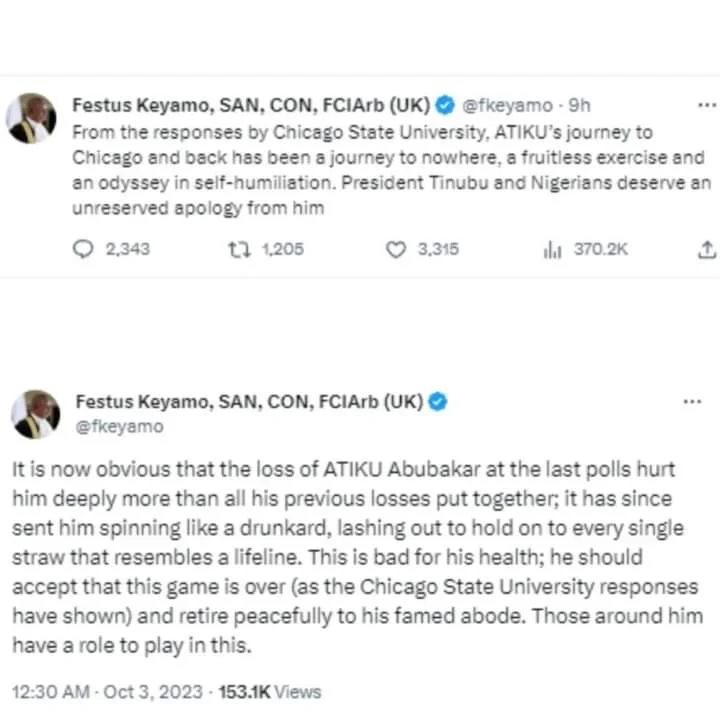 But why is the result showing the F for Female description instead of M for male?In the record released, CSU confirmed it found three diplomas matching the certificate Tinubu presented to the Independent National Electoral Commission, INEC, after a diligent search.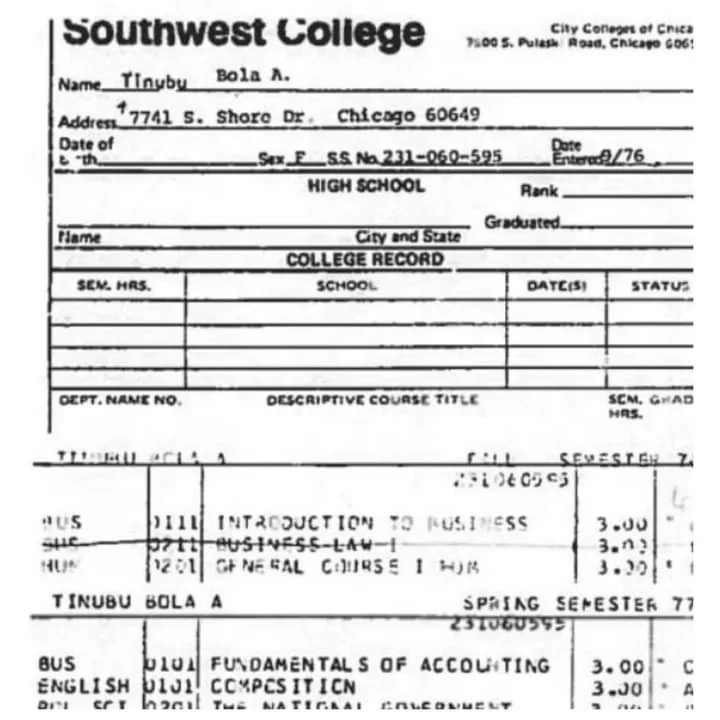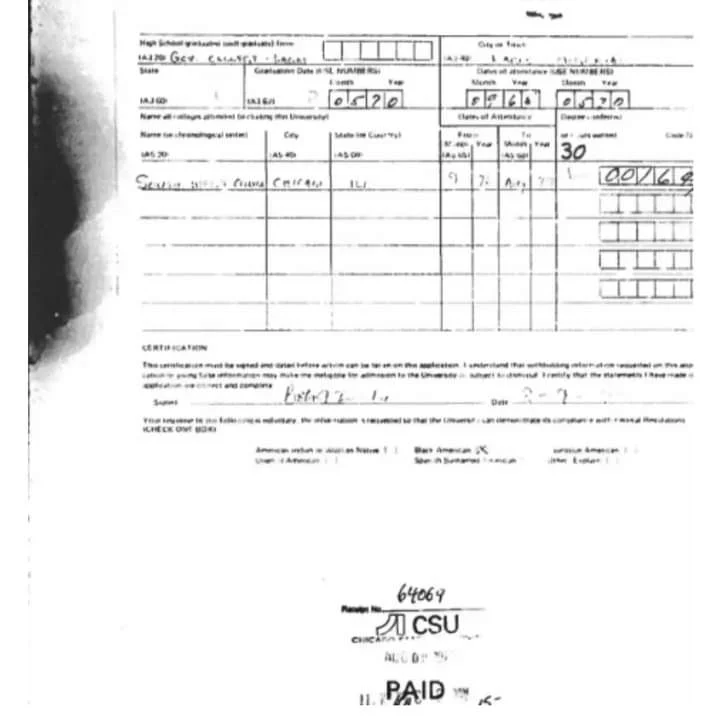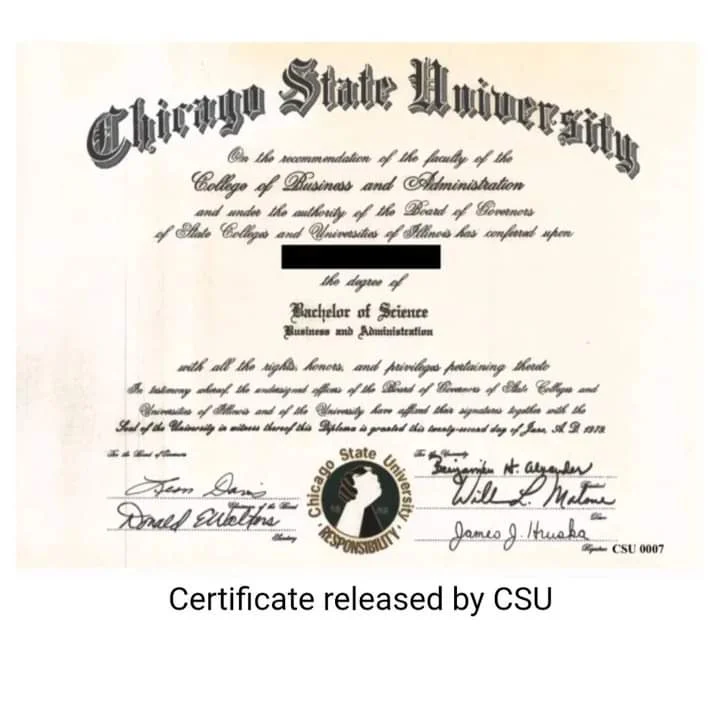 The release of the documents by CSU confirms that Tinubu graduated from CSU in 1979 although observers say the released documents raised other questions.
One of the questions raised is Tinubu's gender, which was listed as female "F". Others pointed out that the certificate Tinubu presented to INEC is different from what was released by CSU and they argued that this is tantamount to "forgery".
In the document Tinubu presented to INEC, it was stated that he graduated "with honors" (This means graduating with one of the best grades in the whole faculty and school in general). However, the document presented by CSU doesn't reflect this.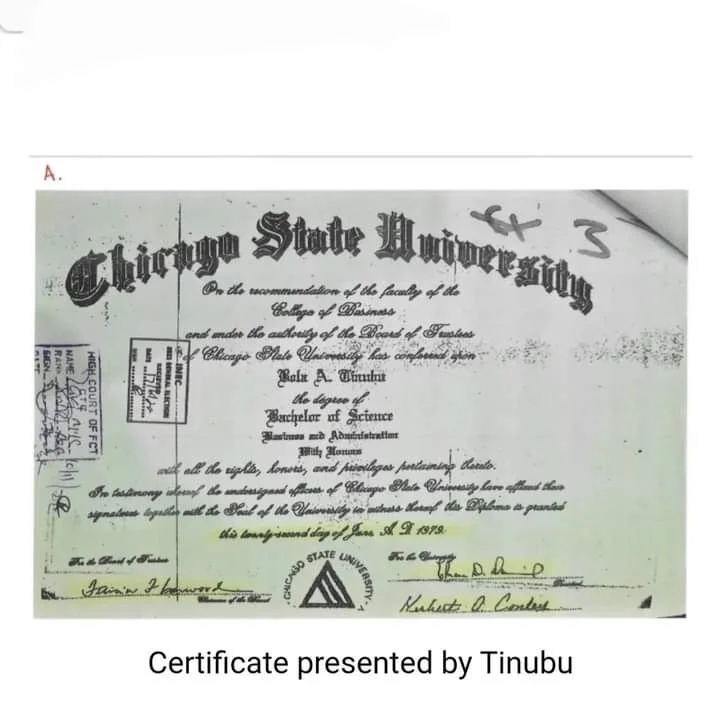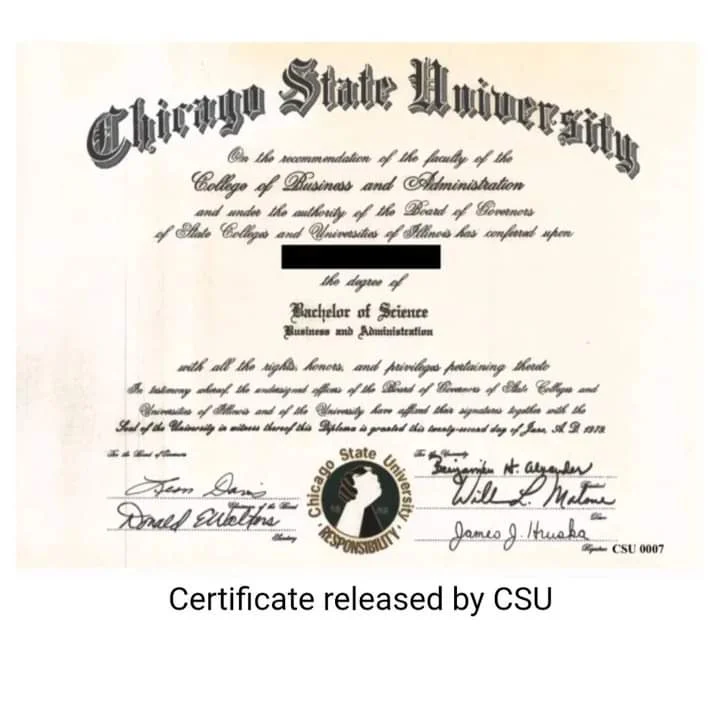 Recall that a United States District Court in Northern Illinois had on Saturday, Sept. 30, ordered the Chicago State University (CSU) to release the academic records of Tinubu to Atiku.
The development came after a U.S Judge, Nancy Maldonado, adopted all the ruling of Magistrate Judge Jeffrey Gilbert of the U.S. District Court. Tinubu had objected to the Magistrate Judge Jeffrey Gilbert ruling ordering the immediate release of the academic records by the CSU.
Justice Nancy Maldonado in a judgment dismissed the objection raised by Tinubu against Atiku's request and expressly ordered that the CSU must submit the academic records to Atiku.
A popular ghost blogger, Gistlover before the presidential elections, Once called out Tinubu on the bases that the name "Bola Tinubu" wasn't his name but was adopted. The blogger insisted that the name belonged to a female belonging in the family who adopted him (the president) After their biological daughter died. No one knows the truth regardless.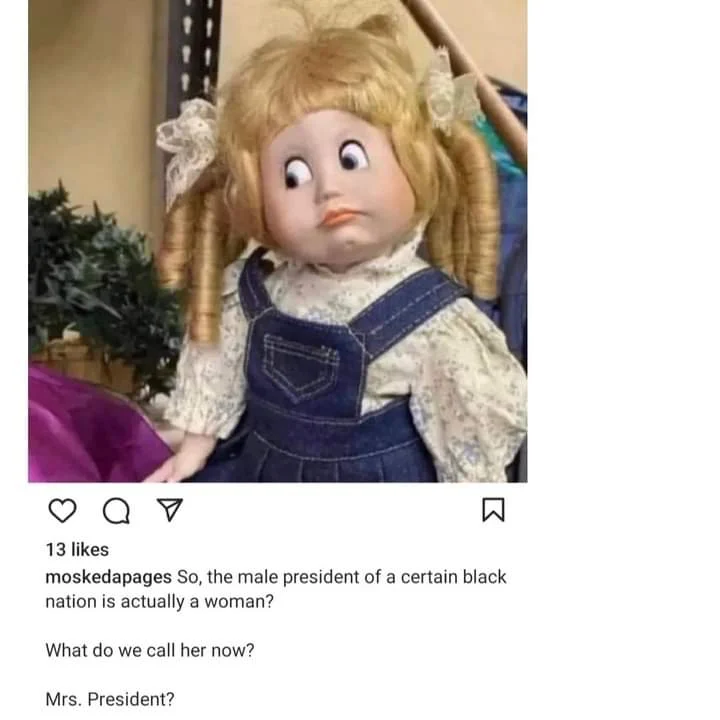 Well, Nigerians are asking for clearifications.
PHOTOS: Adeyemo, First Black US Deputy Treasury Secretary, Visits Nigeria To Strengthen Economy Ties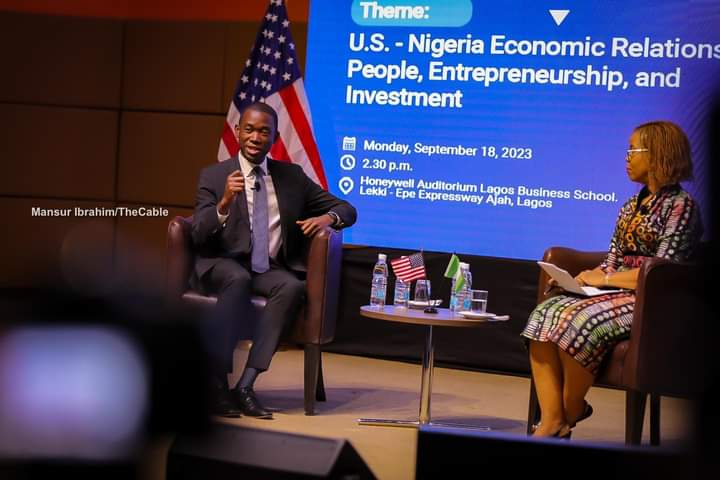 Nigerian-born Adewale "Wally" Adeyemo, the United States deputy treasury secretary, is currently in Nigeria as part of efforts by the US to strengthen economic ties between both countries.
Adeyemo became the first African American to hold the position after he was confirmed by the US senate in 2021.
The US official's first port of call was the Lagos Business School (LBS), where he highlighted some of the steps needed for the type of growth that creates economic opportunity for the Nigerian people.
Adeyemo said the administration of President Joe Biden is willing to help Nigeria take critical steps to sustain foreign investments.
Pictures of Adeyemo at the LBS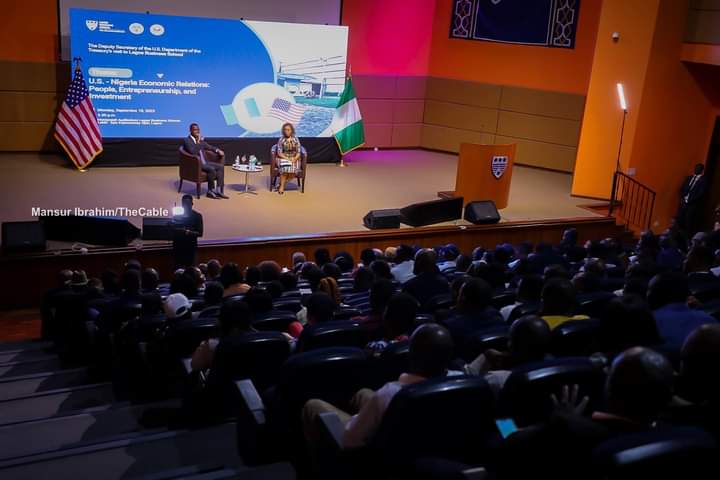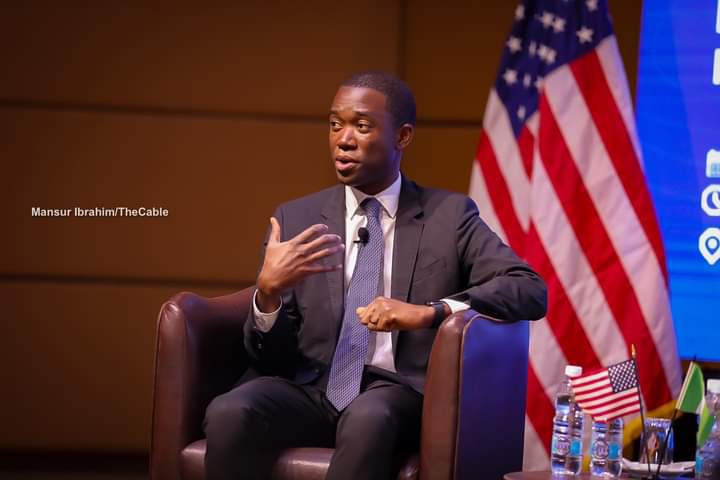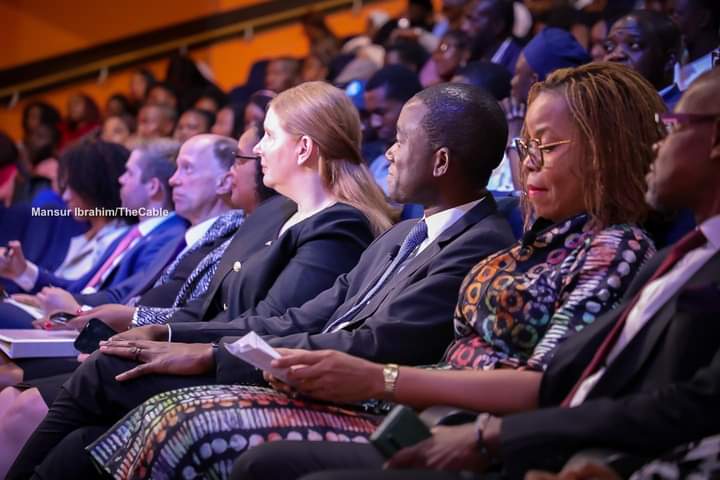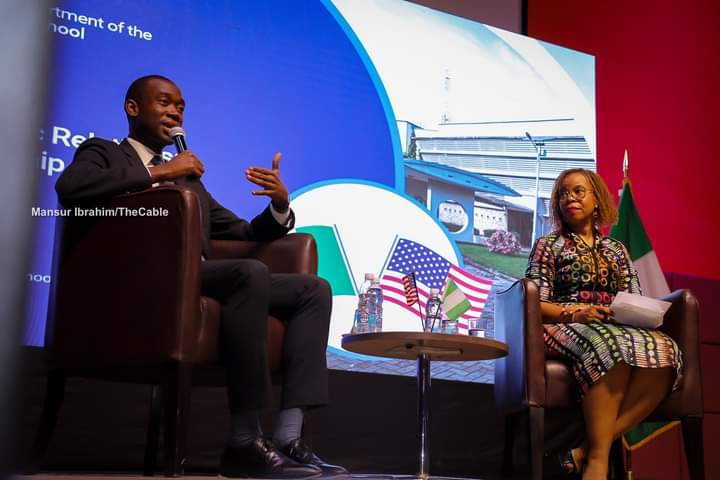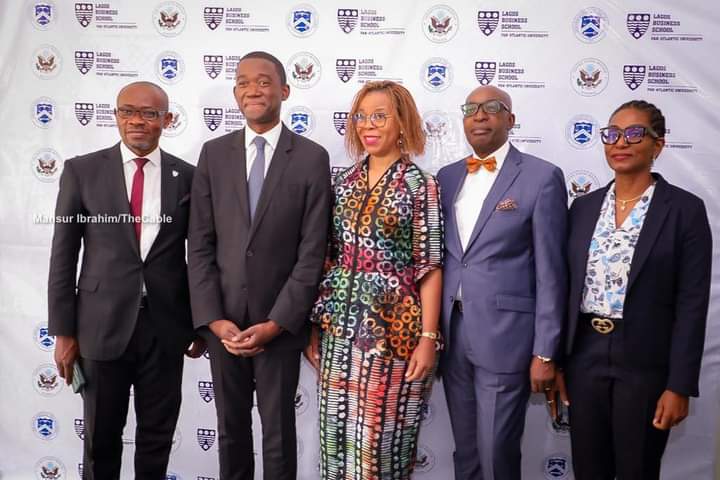 "Peter Obi Will Never Be President, I'll Make Sure Of That" — Reno Omokri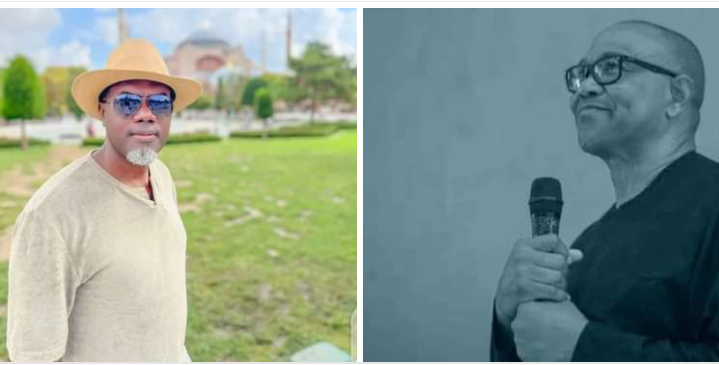 Reno Omokri has vowed to never let Peter Obi become President of Nigeria.
He wrote:
"Peter Obi, I am waiting for you in 2027 and 2031. God sparing my life. Because of what you mannerless fascist horde did to my then one-year-old daughter and the rest of my family, I have vowed that you will never smell the Presidency. Never.
"Nobody has suffered from your ill-mannered followers like my family and I. And even if it means spending everything I have, I will do it to ensure that Nigeria never makes the mistake of electing you as her President, now and forever!
Wow, Reno sounds like he has a personal beef with Peter Obi