Ijebu Heritage Group Honours 9 Eminent Nigerians at Annual Award Night
The Chairman of Ijebu Heritage Group Otunba Olalekan Belo was ably supported by eminent dignitaries and members who graced the occasion.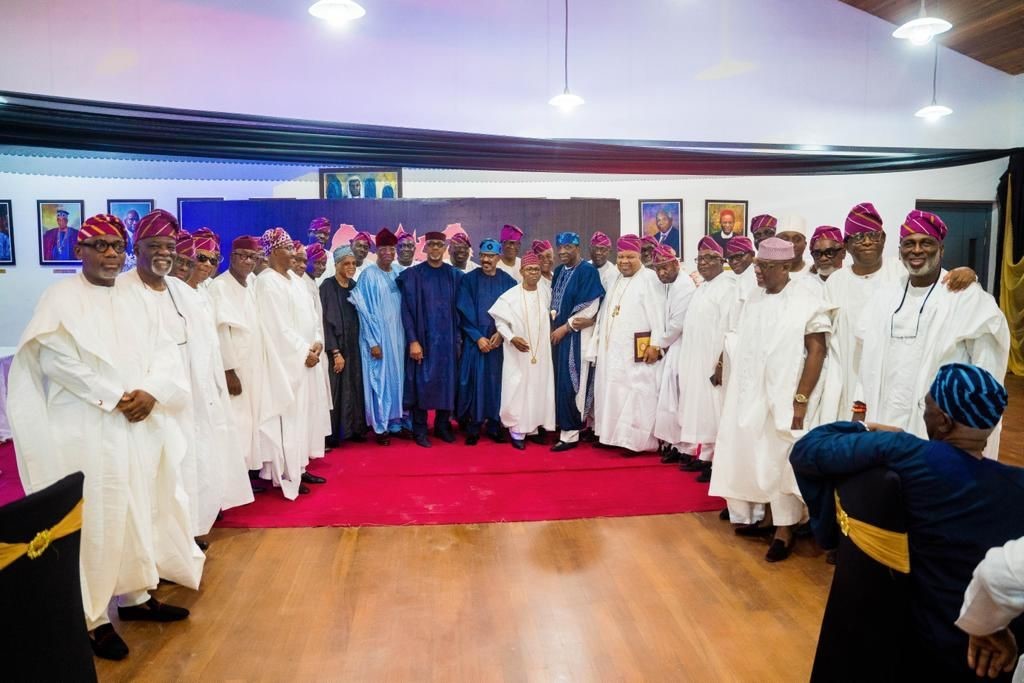 The Ijebu Heritage group held its annual award dinner at the The Metropolitan Club Lagos to showcase its contributions to the society and recognize 9 of its distinguished members for their outstanding personal achievements.
The Chairman of Ijebu Heritage Group Otunba Olalekan Belo was ably supported by eminent dignitaries and members who graced the occasion.
Dr Biodun Shobanjo of Troyka Holdings who chaired the ceremony in his comments further emphasized the tremendous contributions of Ijebu Heritage Group over the years as its members continue to provide inspirational leadership in all fields of endeavour.
The distinguished personalities celebrated at the event include, Dr. Segun Ogunsanya (Appointment as Group Chief Executive Officer/Managing Director Airtel Africa), Prof Otunba Toyin Ashiru (Appointment as Pro Chancellor Olabisi Onabanjo University and National Honours of OON), Otunba Bimbo Ashiru (Appointment as Chairman Odua Group of Companies), Otunba Seyi Oduntan (Appointment as Chairman Wemabod and National Honours OON), Mr. Tokunboh Talabi. (Appointment as Secretary to Ogun State Government), Mr. Dapo Okubadejo (Appointment as Commissioner For Finance & Chief Economic Adviser for Ogun State), Otunba Bimbo Ogunbanjo (National Honours OFR), Bababode Osunkoya (Appointment as Chairman Access Holding) Sen. Olorunnimbe Mamora (Appointment as Hon. Minister of Science & Technology Federal Republic of Nigeria).
Congratulations to all the Awardees and Ijebu Heritage Group. Heritage…Olu Iwa!!!
I am the voice behind Psquare's Hit Song 'Story' – Comedian Helen Paul Reveals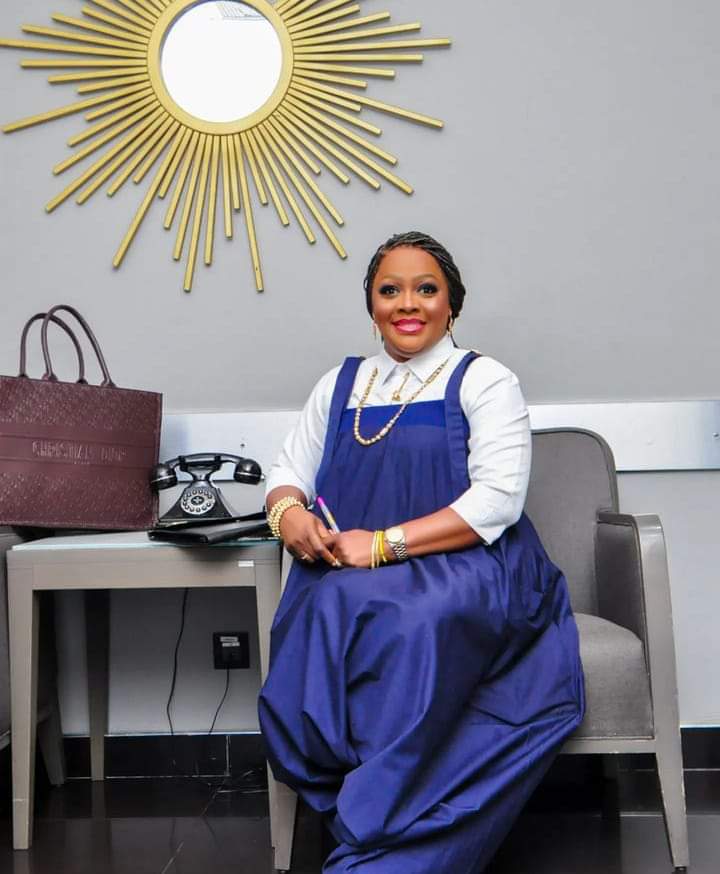 Nigerian comedian and social media personality, Helen Paul has revealed she was the voice behind 'Uncle, please tell us a story', in Psquare's 'Story', a song released in 2005.
She made this known in a recent interview on the Honest Bunch Podcast, stating that she was a receptionist at the time and that she got the gig after the children who were meant to do the voiceover failed to show up.
Her words: "At the beginning, I didn't know P Square. I didn't even know they were going to blow. They came to the studio, and they wanted to record their songs. I think they were expecting some children to come and got disappointed.
So, Ayoadeife said, "We have somebody who can do this voice, and this person can do all the range children," she added.
"I didn't know what range was, but I was just very good at imitating voices to date. I was a receptionist then, and when they told them, they agreed. And the guy just said, Helen, 'You will work in the nights, but we're not paying much. I said, I don't care; just buy me a 'soft drink', because I loved it at the time.
"So they gave me the job, and I did the voicing of the children in the song. So they merged all the different children. So it sounded full. When the song started reigning, I didn't even know what it was to put your name on a song; I didn't fight for it.
"Helen Paul also revealed that her voice got her many jobs, and she moved from earning N9,500 monthly to over N400,000 monthly.
She said,
"The next job I did was for another milk product. I was at the reception when they brought this job, and they told me the child that was to do it was having exams. They said they would not be able to take that in the office because the advert needed to air at 3 p.m. and it was 12 p.m., so they were looking for a baby voice.
"Uncle Ayo said, 'Let's try Helen' and they brought me in to lay the voice, which I did. After the ad, I signed a paper for which I didn't know the content. At that point, my salary was N9,500; I started receiving about N400,000 or N450,00 every month."
"Amaechi Muonagor Is Down With Kidney Disease, Diabetes, And Stroke, He Undergoes Weekly Dialysis" – Actor Tony Oneweek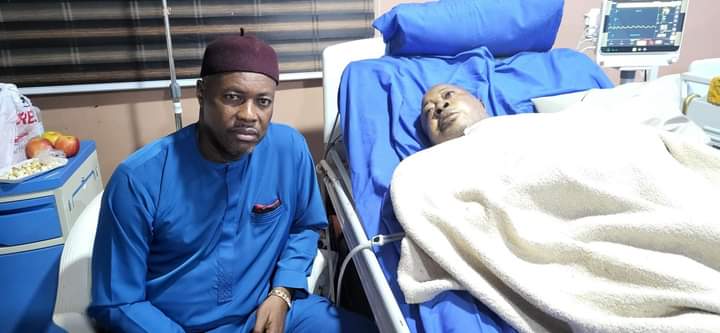 Actor Amaechi Muonago health challenges has been explained in a detailed statement by his Cousin, Tony Oneweek.
In a Facebook post made by Tony, He wrote;
"This picture was taken two weeks ago when I visited my cousin Amaechi Monagor (Aguiyi) at the Nnewi Teaching Hospital. I initially had wanted to quietly assist as much as I could but later decided to make this post to clarify some things so that my friends, fans, and Amaechi's fans, and indeed the online community can be better informed.
"Amaechi is currently down with kidney disease, diabetes, and stroke. He had been managing his diabetes over the years and living his life. He is presently undergoing weekly dialysis and other treatments at the Nnamdi Azikiwe University Teaching Hospital Nnewi.
"His family had been shouldering the costs for years, until the recent stroke made his case more serious and indeed more expensive to battle alone, hence the publicity. Within the limits of my capabilities, I have done and am still doing my best to assist as much as I can, even reaching out to well-meaning individuals who are donating to this cause.
"Contrary to most online publications, Amaechi is my first cousin. His father and my father are of the same father. We have had a wonderful relationship as members of the same industry, and I am proud of him as a 'brother.' Amaechi is so loved worldwide, and his fans, friends, and ndi Obosi have been wonderful so far. Many groups have been donating money for his hospital bills.
"As of today, there's some improvement. His blood sugar is under control, but he is still on admission, weekly dialysis, physiotherapy, and other treatments. His full treatments and recovery require sustained funding or donations. No amount is too small."
Anambra Govt Kickstarts CBT Tests for Recruitment of 3000 Teachers
Report by Sandra Ani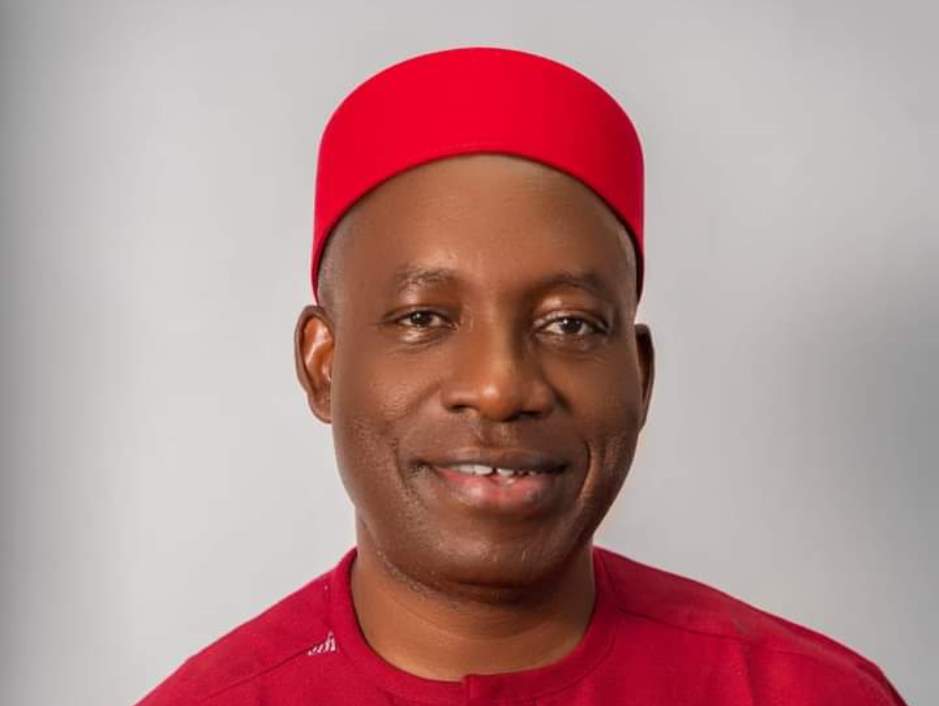 Anambra State Government on Thursday commenced the conduct of Computer-Based Tests for applicants for the 2023 teachers' recruitment exercise.
In this second batch of teachers' recruitment going on under the present administration of Governor Chukwuma Soludo, 3000 teachers are targeted, for Post Primary School Service Commission, PPSSC and the State Universal Basic Education Board, ASUBEB.
The recruitment is driven by the Commission and the Board, with technical support from the State ICT Agency.
Our correspondent who visited some of the centres in Awka, reports a seamless exercise which started as early as 7am.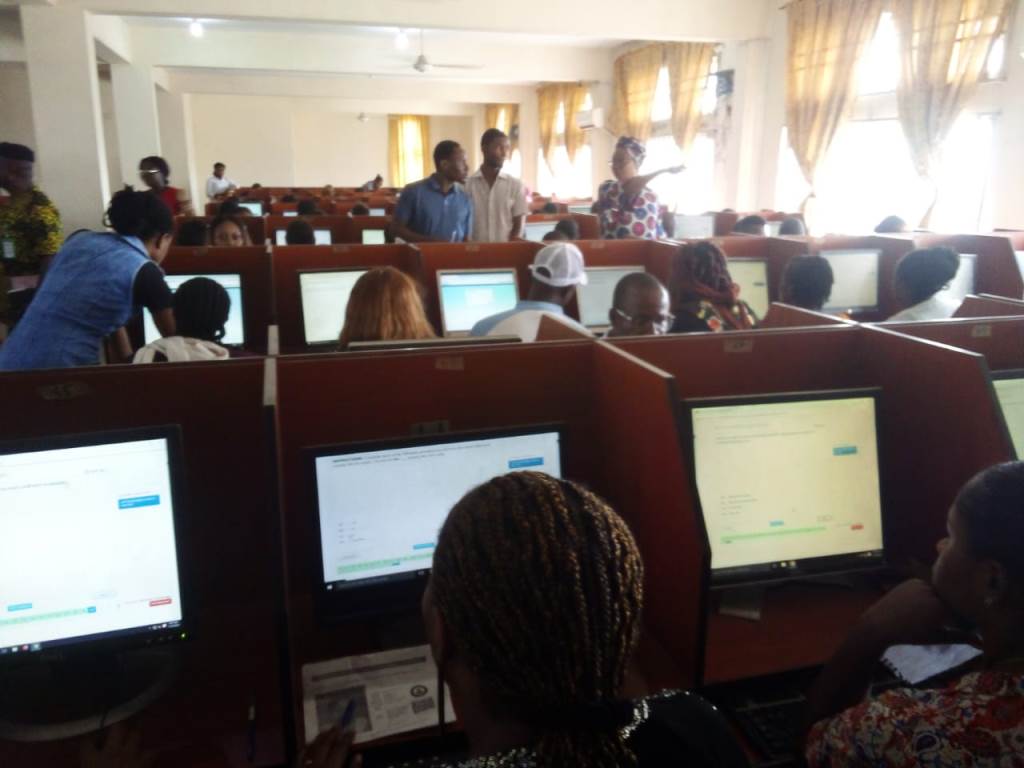 The applicants were verified by the ICT Agency technical staff with their national identity cards and examination slip before they were alowed into the CBT hall for the examination which lasted for about only 30 minutes.
Speaking at the Staff Development Centre, Awka, venue for the ASUBEB examination, the ASUBEB Chairman, Dr. Vera Nkiru Nwadinobi, disclosed that over 19,500 applications were received on the application portal, with the applicants grouped in batches for the examination.
According to her, the CBT examination is part of the governor's strategies to train digital teachers, who will drive the vision of digital schools in the state.
"There is no way we can have smart schools when the teachers are not ICT compliant, hence the need to conduct the computer-based tests," she said.
Dr Nwadinobi made it clear that the latest recruitment exercise is to fill the shortfall in the number of teachers in hard-to-reach communities of the state, reminding the applicants that the Board will not entertain any application for transfers when recruited.
She assured that the partnership with the State ICT Agency is critical to ensure that process is seamless and failproof.
Also speaking, the Chairman of PPSSC, Prof Nkechi Ikediugwu observed that the CBT process will help address the numerous bottlenecks associated with paper examinations for teachers' recruitment.
On his part, the MD/CEO of the State ICT Agency, Chukwuemeka Fred Agbata, CFA, said his agency is providing technical support for the process, as the government agency with the mandate to deliver the 'Everything Technology and Technology Everywhere' vision of Mr. Governor.
"What we are looking at is a situation where we provide the millieu for the full exploration of technology across board and there can be no end to the benefits for Anambra people.
"That's Mr Governor's vision and that's what we are driving," he said.
Some of the applicants, Okonkwo Emmanuella and Michael Maduako, who spoke with our correspondent commended the initiative of the CBT exams, saying it has done away with so many bottlenecks usually characteristic of such exercises.
Recall that Governor Soludo had earlier last year recruited 5,000 teachers in specific areas of need.
Therefore, the ICT Agency is providing technical support in line with our mandate and in support of Mr. Governor's vision for a technologically sound state